17 Ways to Get the Best From Your Contractor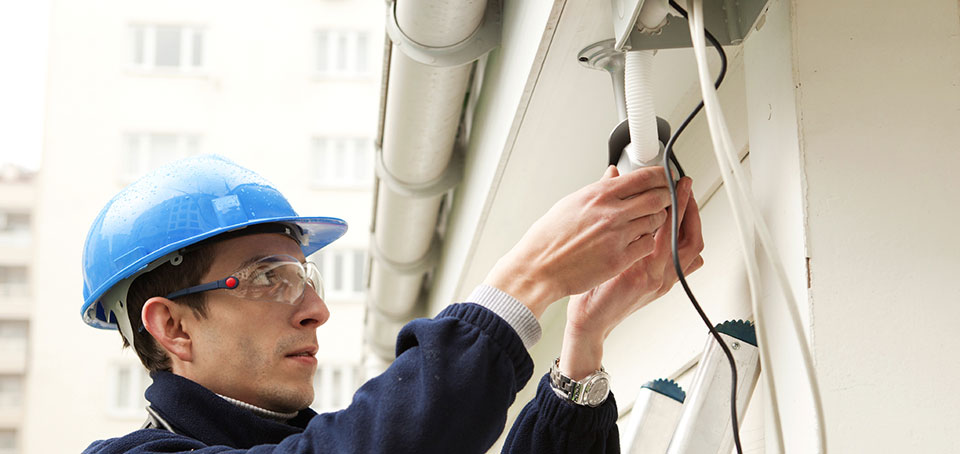 When you hire a contractor, it could either be the best decision you ever made, or the worst. The stakes are high; a good contractor will execute your vision on time and on budget, whereas a not-so-good one will be the source of bad workmanship, unexpected delays, inconvenience and a whole lot of headaches.
How do you avoid the bad contractor pitfall? It's not always easy – some good contractors enter into an agreement with the best intentions, but the unseen fiscal realities of their companies cause them to delay work or issue more change orders, just so they have more time to await funds to cover the cost of their subcontractors.
What makes a contractor great is a combination of knowledge of their craft, fiscal stability, and dedication to customer service. Though the best property management company is adept at helping to vet these companies – and keep them on task – here are some things you can keep in mind to make sure you have the best contractor on the job.
Get full names. You want complete company names and the personal names of the people involved in your work. This will help you in your reference checking.

Licenses matter. Check to make sure your contractor is listed with your state licensing board and is in good standing.

If it's too good to be true, it is. An extremely low price and a willingness to end final negotiations indicate a desperate contractor who really needs money. Sometimes a low price is an indicator that the contractor will be using very low-grade materials and/or unskilled labor.

Schedule it. Demand a concrete timeline. Remember, some contractors fudge the schedule and invite extensions so that they can delay payments to subcontractors. Integrate time/cancellation provisions into your agreement including liquidated damage provisions, and be specific about what hours of day you expect the work to be done.

Watch the frontload. If the initial payment requested seems out of proportion with the work completed at that point, then your contractor could be cash-strapped.

Hold them accountable. No, this doesn't mean you have to be unpleasant, but you should ensure financial disincentives are in place if the contractor doesn't hold up his end of the deal. Demanding payment and performance bonds will help protect you.

Be clear on the numbers. Payment terms should be explicit, and the total dollar amount concrete. Make sure you understand how and when payments are due, and make sure that the payment schedule is in line with the percentage of job completion. Also be sure that there is a sufficient retainage so that the contractor has a strong incentive to finish the job including all punch list items.

Get the info. You should have specs on all materials used. Look for tool and equipment provisions, too.

Clean up is part of work. Be sure you've specified where contractors and their sub-contractors can store their materials and tools. Mandate how the work site should be maintained to keep an orderly appearance. Ask them to provide a map or a description of the work area so debris and tools don't spill over to other parts of your community.

Insurance reassurance. Ask for their proof of coverage and make sure that proper levels of coverage are in place before starting any job.

Know the worst-case scenario. This means defining the specific liability of each party, and establishing a process for notifications of more repairs. Stipulate who will be responsible for damage, if it occurs. You'll also want to be clear on the jurisdiction and venue where the contract will be enforced – this is essential should you wind up in a legal dispute.

Get a warranty or some kind of guarantee. Any warranties or guarantees offered should be provided in writing.

Provide supervision. Make sure you understand who'll be supervising the labor, and on the association side, who will be monitoring progress. Larger projects warrant having an architect or engineer working for you in defining the scope of the work and in monitoring the work as it proceeds.

Define responsibilities. It should be clear who is responsible for permitting and scheduling inspections and be sure to include city or county inspections into the work flow schedule.

Get the shot. Before and after shots are essential – they're the best way to keep residents who don't live in the community year-round informed. Everyone likes to see progress, especially when it's good for the entire community.

Walk the walk. Have your contractor take you through your community and show you what they've accomplished. It's a great way to make sure you're not paying for something you didn't get.

Talk is cheap. Never enter into an oral agreement with the contractor. An explicit agreement in writing may seem tedious, but it won't be half the headache of fighting a dispute over a verbal contract later on. The association's attorney should be involved in preparing a detailed contract to protect the association's interests.

A construction project in your community can be disruptive enough – don't exacerbate the hassle with a bad agreement with your contractor. To find out how a great property management company can help you avoid costly pitfalls,
contact FirstService Residential
, North America's leader in residential property management.