Why a Team Approach to Transition is Best for your Community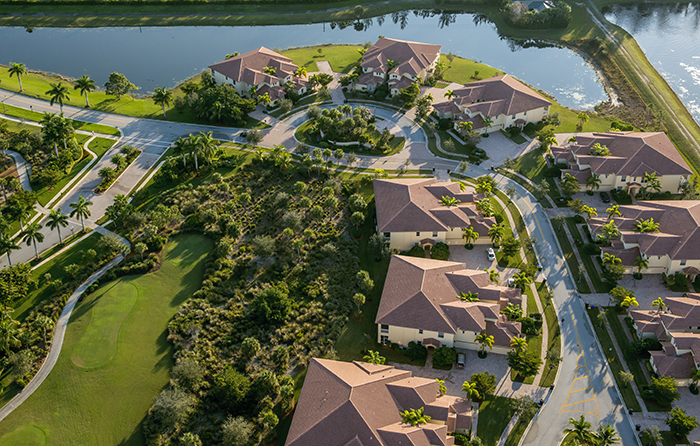 Even in the best of times, transitioning from one property management company to another is a work-intensive and stressful process. Things can go bad quickly if the transition is carried out without the necessary resources and strict attention to detail. To avoid potentially serious financial missteps during a management transition, homeowners associations (HOAs) should consider bringing aboard a management company that provides a team of experts to guide the process.
The old-school method of assigning the enormous task of transition to an overworked community manager is a recipe for disaster. There are just too many important responsibilities, deadlines and issues for one person to handle without some falling through the cracks. A bungled transition will result in an uproar among residents who don't appreciate change unless it's smooth and trouble-free. Without a doubt, the most seamless transitions are handled by community management companies that use a team approach when taking the reins from previous management.
What must be accomplished during a management transition?
Board members who have already been through a management transition process know that the lion's share of work typically falls on the shoulders of the board and one usually overworked property manager (who may be managing other properties as well). In fact, some boards have been so traumatized by past transitions that they decide not to proceed with changing management companies because they fear repeating the process! After all, board members are volunteers and may not have the time or skills necessary to assist the new property manager in the transition.
The list below offers examples of critical tasks that are involved in a transition:
• Conduct a thorough assessment of every aspect of the property
• Meet frequently with board of directors
• Ensure billing goes out on time and error-free
• Review HOA budget and make recommendations
• Review contracts with vendors
• Examine insurance coverages
• Meet, evaluate and train existing staff
• Acquire and train new staff
• Implement new software systems and transfer data
• Open new bank accounts
• Receive official documents from former management company
• Implement a resident communication plan
What can go wrong during a management transition?
The transition, which usually takes place between 30 and 60 days prior to the handoff to the new management company, is a complicated process that cannot be rushed. There is no room for errors. The transition process cannot be rushed. Unfortunately, a lone property manager, assisted by the board, is hard-pressed to manage a transition flawlessly.
Here are just a few of the common problems likely to be encountered during transitions handled without a team-based approach:
• Official documents go missing (the previous management company must turn all records over to the new manager)
• Statements are not printed or sent out on time
• Improper billing and incorrect assessment fees
• Lack of communication with residents, leading to complaints and rumors
• Fear among existing staff that they will be terminated
• Inconsistencies and errors due to different computer software programs
• Financial mistakes
• Vendor contracting oversights

Imagine the relief your board would feel to have professional administrative, human resources, accounting and information technology specialists -- along with the new community manager -- working with the community for weeks prior to the contract start date. With an entire team supporting the board, the probability of a seamless and problem-free transition rise dramatically.
How a team approach makes your transition easier
To transition from one property management company to another, the team-based approach is simply the best. Here's how it works:
As early as 60 days before the company takes over management, the client transition team is already at work, studying, reviewing and making recommendations on every aspect of the community. The team that works on a community transition can consist of up to six professionals, a far cry from one over-worked and overwhelmed property manager.
Transition teams often include the following roles:
Transition Lead is the primary contact person for the board of directors and the residents, as well as the conduit for all members of the team. The lead meets frequently with the board, conducts a thorough review of the community, works with the current management company to gather information and documents, communicates with residents through the board, sets goals and timelines for accomplishing tasks, and much more. This lead role may be filled by the community association manager (CAM) who will be assigned to the property, a portfolio manager or other knowledgeable associate.
Accounting Specialist – The responsibilities of the accounting specialist include reviewing the association's budget, bookkeeping and all other financial matters to ensure they are error-free and within compliance of the association's rules and applicable laws. This person is in a great position to start identifying areas where the board could earn better returns, optimize their operating budget, minimize risks and protect assets.
Human Resources Specialist – Existing staff within a community naturally wonder whether a new management company will keep them on board. It's crucial that they be treated honestly and with respect. An HR specialist will meet and evaluate each associate, answering any questions and explaining the transition process. The HR associate will then report to the board on staff to be retained, and others to be hired, as well as company policies on payroll, employee training and other procedures.
Information Technology (IT) Specialist – A dedicated computer and information specialist will get the community's computers and software up and running with a minimum of delay. FirstService Residential's advanced proprietary community management software, FirstService Residential Connect ™, is a best-in-class solution to share community information, facilitate communication among all parties, make payments and much more. The community will also have its own interactive web site for residents to use and enjoy.
Corporate Support and Resources – All members of a community's transition team have the full support of a corporate staff deeply experienced in the disciplines necessary for healthy community management.
Transitioning from one property management company to another is a challenging and work-intensive venture, and a road that all communities go down eventually. It doesn't have to be painful! Consider hiring a management company that provides a team of knowledgeable professionals to guide your board through the process of change.
To learn more about how a team approach can help your board transition from one management company to another,
contact FirstService Residential
, North America's leading property management company.