Communication to Renters: Why It Matters To Your Association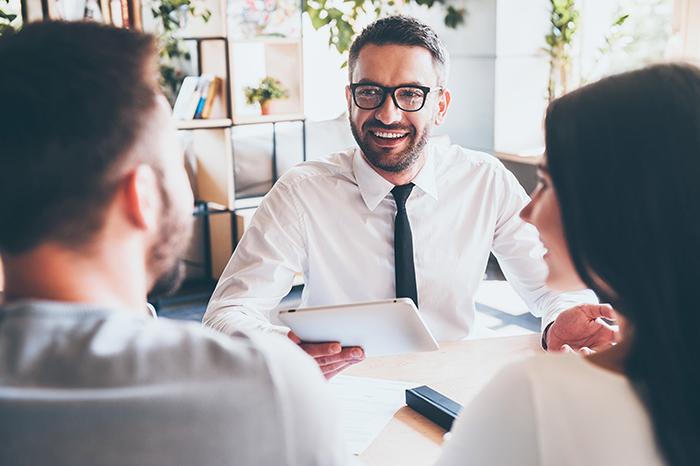 Does your board and management team communicate to the renters in your community? If no, why not? In communities where renters makeup a significant portion of the residents, they are often overlooked by the people running the community.
"I've never understood why a board wouldn't want to communicate with its tenants," according to Marc Kaplan, managing director of the rental division of FirstService Residential. "In New York City, high-rise buildings are largely mixed with owners and renters. If you don't reach out to renters, how do you know who's coming and going? How do you protect the building if you don't know who is living there?"
Why do communities exclude renters from communication?
"Some communities look down on renters as though they aren't part of the community," explained Jorge Marquez, coordinator of front desk operations at FirstService Residential. "They may be seen as not having enough money to buy a home, or maybe as transient in the sense that they're renting to not be tied down."
What happens when you don't include renters in communications from the board and management?
First and foremost, they are uninformed. They aren't made aware of emergency conditions, new polices or repairs being performed on the building or in the community. "Fire, flood and death—those are the three most important things," Kaplan said. "It's critical to be able to reach renters in emergencies, along with everyone else."
Tenants who are ignored may feel that they aren't really part of the community and don't need to comply with the community's policies. Overlooked tenants won't pay attention to—or even necessarily know about—policies on loud music, trash cans or exterior decorations. "The renter is responsible for following guidelines, but that's tough to enforce if you aren't able to easily communicate with them or they don't feel that you have a right to enforcement because they never hear from you otherwise," Kaplan said. Landlords and agents may not communicate updates in policies to their renters, leading to lack of compliance, so it's critical that the association does so, regardless of the size and style of the community.
Keeping tenants informed can be vital to the safety of the community, both the people and property. For example, if your neighbors aren't receiving communication about storm-proofing or snow removal policies because they are renters, their unintentional negligence can damage property or cause injuries: no one wants a barbecue grill in the front seat of their SUV because someone didn't know to bring it in during a tropical storm. Of course, that leads to a negative impact on your community's property values and resident satisfaction.
A lack of communication with renters can negatively affect your residents' lifestyles, the safety of your community and even your property values—no one wants to live in a community where it's obvious that people don't care.
What are the benefits of communicating with rental residents?
Communication with tenants builds engagement. "You have to be inclusive of everyone to create a community," explained Corbin Seti, senior vice president of community and lifestyle at FirstService Residential. "It builds a sense of pride—neighbors looking after neighbors, whether they are tenants or homeowners."
Seti continued: "In Nevada, we have communities in which the majority of residents are renters. Leaving them out of communication would be unthinkable. Since they are treated like homeowners, they are able to address safety concerns or any other matter with the board, just like a homeowner. They feel like they are part of the community."
Marquez said that he has seen renters buy into the communities they live in and then go on to become board members. "If boards want quality residents, communicating with renters is the perfect way to get that started. A renter can easily turn into a homeowner if treated warmly, welcomed and given equal rights in the community. Treating renters well encourages them to become long-term too."
How can you make sure that you communicate with renters?
Marquez said consistency is key. "For the front desk staff, I preach consistency. Rental residents should be treated and communicated with exactly the same way that homeowners are. There can be no discrimination," he said.
Kaplan agreed. "It needs to become standard operating procedure for the management to reach out to renters," he asserted. "Collect their contact information when they move in and include them in all communications sent to unit owners. Renters need to be included as a unit owner would be."
"Put renters in your community's records to receive your community newsletters or email updates. Recognize that you can't rely on homeowners or landlords to share or pass along the communication for you," Seti said. "If we have renters' email addresses and phone numbers in our proprietary system, we can use FirstService Residential Connect, to communicate with them. With the Resident Alert mass texting system, it's even easier to reach people quickly."
If you don't have information already on file from move-in orientations or applications, get creative in collecting it. Seti suggests conducting a survey, or collecting and updating contact information when vehicle decals are changed annually, for example. If you have a phone number for a tenant, text them to ask for their email. Be upfront and clear about why you are collecting the data and what you will be using it for. Use special events, like a community picnic, as an opportunity to update resident information.
Good communication is critical to every community association. It improves the quality of life for everyone who lives there, improves safety and can improve property values. When communicating to your residents, including tenants is the best way to reap those benefits for the entire community.
Looking for more tips?

Sign up today

to receive information on effective communication and other ways to keep your community thriving—for homeowners and renters alike.