Enhancing the Resident Experience: Hospitality Coaching for Building Staff & Property Managers
Hospitality is more than a hashtag – it's a philosophy of service that instills a culture of comfort and trust. For the 2022 Fall Cooperator Expo, our management leaders from 53W53, 432 Park Avenue, The Plaza Condominiums, and The Beekman Residences shared how they create personalized resident experiences, maintain staff morale, the value of hospitality coaching programs for building staff, and how their service standards can be replicated in all building types – from ultra-luxury to market-rate.
Together, these leaders offer a century of experience enhancing residents' lifestyles, property reputation, and curb appeal for boards and building owners.
Our In-House Experts Include:
Marc Kotler | President, New Development Group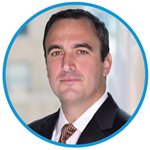 Jeffrey Poirot | Senior Vice President, New Development Group
Aziz Bendriss | General Manager, 53 West 53
Len Czarnecki | General Manager, 432 Park Avenue

We provide a full-suite of services for all types of multifamily properties and residential developers.
Click below to learn more about our tailored advisory and management services:
Curious how our experts can make a difference at your property?
Call us today at 212.634.5410 or fill out the form below and a member of our team will contact you shortly.