What to Know About a Career in Property Management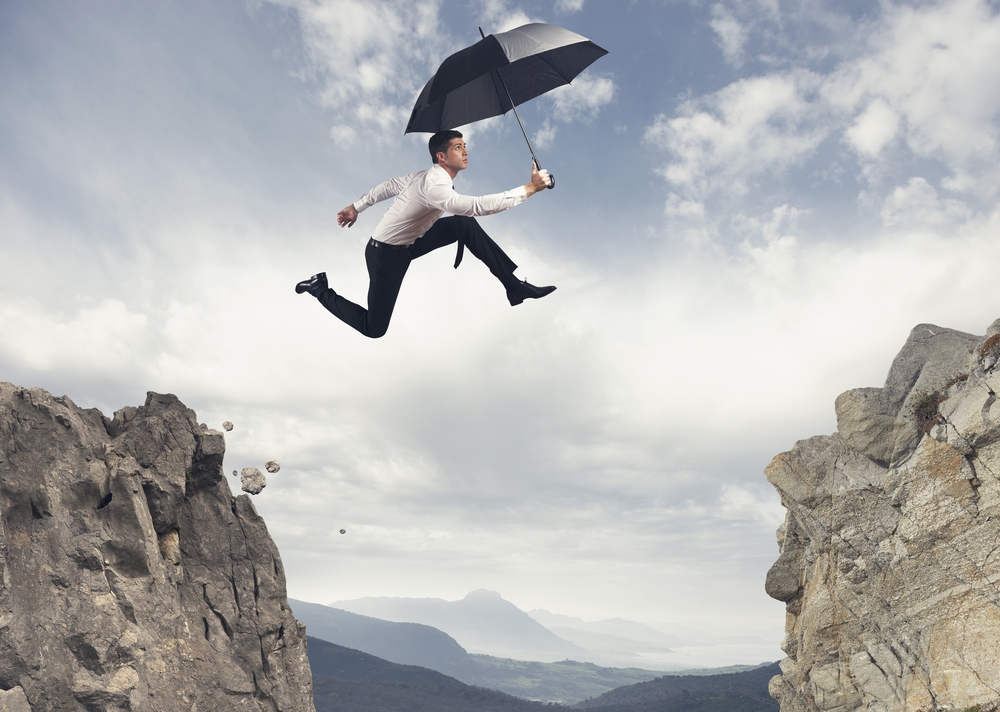 Okay, so you're unhappy with your job responsibilities, salary, industry, advancement potential or anything else, and you've decided to change your career. That decision may not have been an easy one – or maybe it was – but the upside is a chance to transition to a more rewarding position, profession and industry… or maybe all three.
Some people change careers because they feel compelled to follow their dreams… starting their own business, leveraging a talent or interest, pursuing a compelling opportunity or moving to another state or country are common motivators. But for others, it's a lot more challenging to figure out what they might want to do during the next phase of their career. They know a new job or industry would be a better fit for their skills or interests than their current situation, but they're not quite sure what it might be.
So if you're thinking about quitting your day job – or already have – and haven't yet landed on your next career move, what do you do? Conventional career wisdom would tell you to focus on your passions – what energizes you and makes you happy – to point you in the right direction. That's good advice, but you may not be aware of emerging industries or growing fields that might be a great fit – if only you knew about them. What's an example? Residential property management.
"I discovered this field by accident when I took an administrative job in a property management company," says Michelle Lee-Moran, who today is a community manager in FirstService Residential's Mid-Atlantic region. "By working at the front desk, I learned how the property management industry worked and saw first-hand all of the things that community managers do. I was hooked, and I wanted to do those things, too. That was over ten years ago, and I still think it was the best career choice I could have made."
So what is property management? Basically, it involves managing and overseeing the day-to-day maintenance and operations of a building, property or community. But the industry continues to evolve beyond simply ensuring the homeowners association runs smoothly, the equipment and systems are maintained, and the common areas are clean and aesthetically pleasing. Today's property managers must wear many hats and perform a variety of services to enhance property values and quality of life for an increasingly sophisticated client base.
It may not be for everyone, but might property management be a good career for you? Let's take a look at how the role of a property manager is different – and for many people, better – than many other types of positions they may have had in the past.
You won't sit at a desk all day.
If working eight hours a day in a cubicle jungle is your idea of workplace nirvana, maybe you should stop reading now. If not, you'll be pleased to know that while property management does include administrative tasks, a key component of the job is making frequent site visits to your building or community – in fact, you may work right on the property. That means rather than spending countless hours and days behind a desk, you'll get to enjoy the diversity of mixing it up between the field and office. And speaking of mixing it up…
You won't be bored at work.
It's hard to stay motivated or excited about the same old, same old – in this case, a job you find boring, unstimulating or repetitive… excuse me, what day is it again? So if your current position reminds you of a 9-5 version of the movie
Groundhog Day
, consider some of the reasons community manager Lee-Moran is delighted with her choice. "I love what I do because it's not a 9-to-5 job and no two days are ever the same," she says. "It's a fast paced environment and I have to be up-to-date on so many areas, from budgets, to sales, to insurance, to compliance, to changing laws, so I'm always learning and continuously challenged."
You'll work closely with others.
Are you a "people person" who thrives on teamwork, collaboration and working closely with clients or colleagues? If so, you'll be happiest and do your best work if those are key components of your job. If not, you may want to find a more people-centric field – hello, property management. "For me, the best part of my job is the opportunity to interact frequently with homeowners and Board members," says Lee-Moran. "Depending on the person or situation, I may need to be a manager, advisor, coach, educator, advocate, counselor or mediator. It's very rewarding to have the opportunity to help people every day and make a real difference in their lives and lifestyles."
You won't be stuck in a rut.
Maybe you're not happy with the salary or future earnings potential of your current position. Or perhaps you're stuck in a dead-end job, with no opportunities for advancement. Or maybe, like Prince Charles, the heir apparent to the British throne, you've been waiting a really long time for a higher level position to become available – and you don't have a clue when that might happen. Well, if ascending to the monarchy isn't an option, you may want to take a look at property management. The industry is robust and continues to evolve, with a growing number of opportunities in field management, corporate and industry partner positions across the U.S. and Canada. And quality property management companies reward success and achievement, offering competitive salaries, bonuses and benefits, as well as ongoing opportunities for financial and personal growth.
You don't need a special type of degree.
Is the fear of not having the right skills or training holding you back from switching careers? Well, if you're sharp, ethical, motivated and have a commitment to customer service, you're actually a great candidate for property management. A good property management company will invest in your success and support you with ongoing training and resources. For example, Lee-Moran's employer established the FirstService Residential School of Professional Development, offering classroom and hands-on courses to enhance associates' knowledge and skills and ensure they deliver service excellence.

Additionally, the company offers specialized training for qualified candidates to fast-track them for key management positions. "It can take as little as three years for property management or community management associates to receive the hands-on training and experience they need to manage their own luxury building or property," explains Christopher Christie, Senior Director of Residential Hospitality for FirstService Residential's South Florida High-Rise Division, and a lecturer at Florida International University's School of Hospitality and Tourism Management.

Like any industry, property management isn't the right choice for everyone, but if you're looking for a rewarding career that offers ongoing opportunities for personal and financial growth, it just may be the best fit for you. To learn more about property management career opportunities, visit http://join.fsresidential.com.