Budget-Friendly Tips to Transform Your Nursery Into a Toddler's Room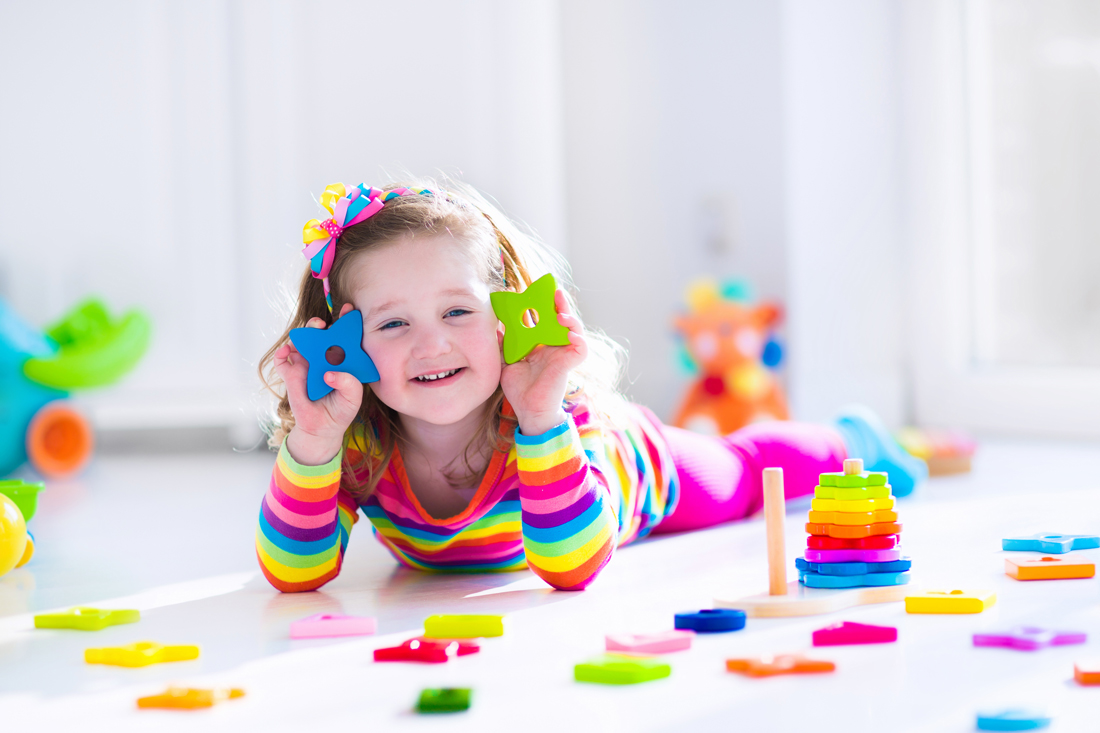 Somehow, in the blink of an eye, your sweet and cuddly baby has turned into an active and independent toddler – curious about everything and always on the move. She's outgrown her crib and baby furniture, and now that she can speak up, she's quite vocal about her desire to change the nursery into a big kid's room – and has some definite ideas about how to get there. We know you may not agree with her tastes – or how much they might cost to implement – so here are six budget-friendly, easy-to-do tips to transform your nursery into a toddler's room the whole family will love.
1) Plan ahead.
We all want the best for our children, so it's natural to want to create a kids' bedroom that melts hearts and turns heads. But if you shop and decorate with your heart and not your head, your costs can quickly add up. Therefore, it's wise to make a plan, including setting a budget and making a list of needs, rather than wants, before you hit the stores. Spend first on the room's must-haves, like a dresser or storage unit, rather than the nice-to-haves or impulse purchases, like cute knick-knacks or trinkets – you can always add them later, or make them yourself (see Tip #6).
2) What does your child want?
She probably has some very definite ideas about how she'd like her room to look, and in a perfect world, you'll both agree. But if your tastes and preferences clash – and it's important to maintain your home's sales potential in the future, without a major redecoration – you can still create a compromise that works for everyone. For example, if your tot has her heart set on painting her bedroom walls in her favorite shade of purple, meet her halfway. Skip the paint and instead add purple accessories, like a bedspread, pillows, chair cushion and/or artwork. Another creative idea is to use removable wall decals, available in a wide variety of colors and themes (T-ball or princesses, anyone?). It's an easy and creative way to suit your child's current tastes and interests – at least until she outgrows them – without making an expensive decorating commitment.
3) Check out your furniture choices.
Decorating experts say you should start thinking about creating your future toddler room when your child is still an infant, so kudos if you purchased convertible furniture for your nursery, like a crib that turns into a toddler bed or a changing table that transforms into a dresser.
But if you missed the plan-ahead memo, you still have many other options for toddler furniture, depending on your budget. You can shop in person or online at bricks-and-mortar furniture stores, discount, second-hand or consignment shops, or flea markets, as well as online shopping, marketplace, flash sale and auction sites – and don't forget to spread the word to friends and family members who may have toddler furniture their own kids have outgrown. If your budget is tight or you're a dedicated do-it-yourselfer, you can repurpose existing furniture and household items to create inexpensive DIY solutions, like stacking baskets for clothing and accessories, instead of a dresser, or placing a mattress directly on the floor, rather than buying a toddler bed – great fun for your tot, and as a bonus, she can't fall out.
4) Free up floor space.
Young children are bundles of energy, so it's important to provide them with open floor space, free of injury-causing obstacles, so they can explore and play safely. Take a good look at the room's current décor and see if there are any space-hogging items you no longer need – rocking chairs and ottomans spring to mind. Now is the perfect time to sell or give them away – or store them away for the next baby, if that's in your plans. And speaking of storage…
5) Keep it out of the way.
Toddlers outgrow their clothing and toys quickly, so if you can't or don't want to donate your cast-offs – or you'd like to save them for future seasons or children – it's essential that you have enough storage. Pretty baskets and bins can remain out in the open, while under-the-bed storage units and organizers keep clutter contained and out of the way. Toddlers are proud of their growing abilities to do things themselves, so install low hooks and containers they can easily reach to encourage them to participate in clean-up. And if you live in a managed community that provides storage facilities, you can conveniently store large pieces of furniture or items you don't use every day, like toys, sporting equipment, or seasonal goods, and easily retrieve them when you need them.
6) Add accessories.
Just like a well-chosen necktie or statement necklace can add panache to an outfit, the right accessories and finishing touches can add flair to your tot's bedroom. Once again, let your bottom line dictate your decorating choices – if the sky's the limit, so are your options. But if you're on a budget, you can shop in person or online (see Tip #3 above) or hang your child's toys or even their own artwork to build their sense of pride – and of course, provide colorful and inexpensive décor. You can also create stylish accents by visiting craft stores for DIY projects and items your child will love, like posters, stencils, or paintable items, like wooden objects, animals, or initials that spell out your child's name, the alphabet or other fun words.
With a little planning and creativity and some great tips, you can create a toddler room that shows off your child's unique personality – as well as your great taste and budget-friendly style. For more family-friendly solutions to enhance your lifestyle,
visit FirstService Residential today
!