12 Tips for Efficient Community Construction Project Management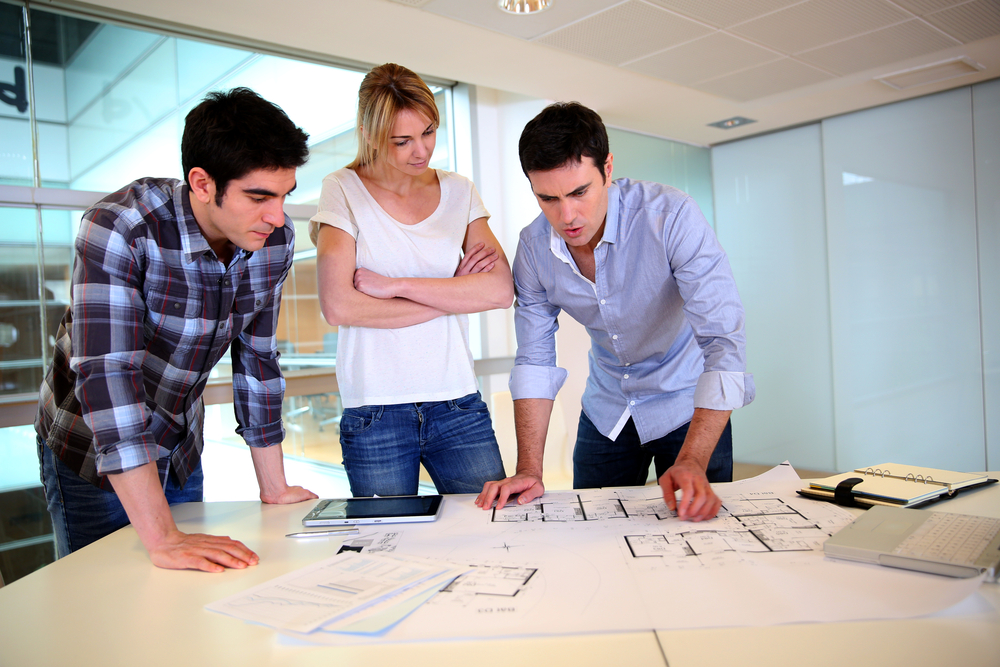 So your homeowners association is going to undertake a construction or improvement project for your community. That can be exciting – and more than a little daunting, too. The construction project management process can be fraught with complications and frustrations – after all, with so many moving pieces, there are a number of things that can go wrong. To smooth your way, you can consult with an experienced property management company to obtain proven guidance and advice. But to get started, we've put together a dozen pointers to help your community construction project build towards success.
1. Make sure everyone is qualified for the job.
It takes a lot of people to bring a project together. Start right by making sure your contractor is licensed and bonded, that your engineer holds the right certifications and has experience in your type of project, and that your project manager is up to the task at hand. Your property management company can help you vet candidates.
2. Clearly establish roles.
While a good property management company can be indispensable to a successful outcome, there are a few other players you'll want to get involved. An engineer can prepare a plan and spec out the work so it meets your budget and your expectations. The project manager works with the contractor to make sure the work is done according to specifications, and oversees documentation, timelines and invoicing. This individual usually works for the engineer. The contractor, of course, is the party responsible for executing the work, as well as for securing permits and approvals. The association or your Property manager will communicate with the engineer when it comes to payment, input, operations, and managing community members' sensitivities to the project. Together, these individuals comprise an essential Project Team.
3. Make sure your contractor gets it.
Problems can arise when the contractor fails to understand the job scope or specifications at the outset. Timelines, pricing and expectations should be clear to the contractor at the time of bidding, and double-checked after a bid is accepted.
4. Make sure you get it.
Always make sure you clearly understand any contract you sign. It's a good idea to get your legal counsel involved as well. Don't be afraid to call into question any element of the agreement that gives you pause. A good rule of thumb is "when in doubt, cross it out."
5. Be clear on extras.
Every project comes with its own set of unknowns. The key is mitigating these unknowns – and minimizing their cost. The contractor's foreman and the project manager should be in daily contact to stay abreast of potential complications or overages. When these occur, don't just settle for a receipt from the Contractor. Demand verification of actual materials installed in the project.
6. Hold the work to a higher standard.
Meeting code isn't a goal – it's a minimum requirement. Every component of the project should be completed according to job specifications. Engineers and project managers must work closely with one another to make sure these standards are met.
7. Keep the whole team informed.
Subcontractors sometimes deliver the wrong materials simply because they're not familiar with the detailed specifications of the job. The project manager should ensure that all subcontractors are familiar with every detail of the project, including its scope and specifications for materials.
8. Stay notified of delays.
Make sure the foreman keeps your project manager apprised of all delays – in writing. Some delays will be unavoidable, but clear communication can help prevent blaming and unfairly penalizing the Contractor for schedule overruns of which they have no control.
9. Beware of change orders.
Remember, any changes must be authorized by the association – if not, the contractor will be liable for the costs. Your project manager can help monitor change orders and push back against any that seem unnecessary or unwarranted.
10. Inspect, inspect, inspect.
Make sure that regular inspection of work has been worked into the process. These inspections should be completed by qualified professionals.
11. Be aware of turnover statutes.
At the completion of a project, certain materials should be turned over to the association. These vary from state to state, but can include permits, the certificate of occupancy, as-built plans, warranties and a list of contractors and subcontractors. Your attorney can help you with the statutes in your area.
12. If things go wrong, know your rights.
If the work proves to be defective, it's important to know your rights. Lawsuits should be considered a last resort, not an initial response. Build in a contingency plan for this kind of negative scenario. Remember, it's always wise to plan for the worst, but hope for the best.
It takes a good team – and a good plan – to successfully complete a community construction project. Follow these tips and you'll be well on your way. For more insight on construction project management,
contact FirstService Residential
.