Episode #2: Continuing the Conversation on Culture
Watch the full video here!
About the Episode
In the latest episode of the Get On Board podcast (and continuation from episode #1), Michael -- and guests Ilana Maimon and Walter Christian -- continue to explore some fundamental principles of building and maintaining culture, as well as toxic situations that can create a negative environment for employees and teammates.
The guests discuss the power of self-awareness, some helpful tips on how to focus and understand what you can control vs. what you cannot – as well as why "leadership is a leap of faith."
If you missed the 1st part of their conversation, listen to episode #1 here!
About the Guests
Ilana Maimon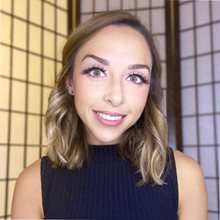 Senior Marketing Campaign Manager, FirstService Residential
Ilana Maimon is the Senior Marketing Campaign Manager for FirstService Residential. With over 10 years of industry experience, Ilana oversees our research team, as well as, drives growth marketing initiatives and campaigns within markets throughout the East region. In her role, she runs intelligent, automated marketing campaigns to our prospects, analyzes the metrics around those campaigns and then optimizes based on performance.
With a background in accounting, operations and marketing within the real estate industry, Ilana draws on her intersectional expertise to inform marketing strategy. Ilana earned a BA degree in Communication from University of Massachusetts Amherst.



Walter Christian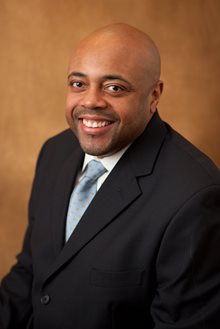 Regional Technical Director, FirstService Residential
Walter Christian is the Regional Technical Director for FirstService Residential. With over 22 years of experience in real estate related technology, Walter oversees all technology operations, systems, security and infrastructure for the various departments within markets throughout the East region. In his role, Walter manages all technical associates, voice and data, technical budgets and expenses, designs and implements local environments to meet national guidelines, and negotiates technical contracts for the region. As an evolved and strategic thinker, Walter's expertise lies in real estate but he is also well versed in hospitality, legal and accounting vertical markets, with a focus on allowing the business to drive the technology. Walter earned a BBA and MS from Baruch College.
In his spare time, Walter enjoys a good bowl of Mac n' Cheese and long walks in the park.



About the Get On Board Podcast
The Get on Board podcast is a leadership podcast that will help you discover leadership wisdom through thoughtful and real conversations. Join your host and FirstService Residential, president, Michael Mendillo, as he shares perspective on culture, people and what being a great leader truly means.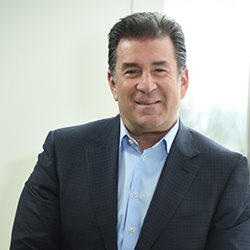 Michael Mendillo is an equity partner with FirstService Residential, the largest residential management company in North America. As president and principal, Michael's responsibilities include client retention, leadership development, culture building, organizational growth and strategic initiatives. Michael possesses first-hand knowledge of industry and corporate trends and challenges, having directly pitched and closed some of the largest communities in the region. Michael is responsible for identifying, due diligence and negotiation of all regional acquisitions – through closing and integration. He has been involved in 24 such strategic acquisitions including The Niles Company, Community Management Group and the Abbott Group, attributing to the key growth of the organization.
Listen and/or watch the full episode above! For more Get On Board podcast updates, follow FirstService Residential on Facebook and LinkedIn, and don't forget to subscribe on the podcast platform of your choice!



You Can Read the Full Episode Transcript Below!
00:01
[Music]
00:15
so let me ask both of you in your in
00:17
your personal experience
00:20
how has culture
00:22
played a positive
00:24
um
00:24
side of your growth and then can you go
00:28
back to where it may have had a negative
00:31
impact or a toxic
00:33
impact that you saw and we'll start
00:36
start with those two and then i want to
00:37
ask the next part of that is how do you
00:39
overcome that on the toxic side because
00:42
this is about self-awareness
00:44
and i want our listeners to really not
00:46
look at this as
00:48
who they're thinking of either
00:50
their their immediate leader or their
00:52
team or their company think of it from a
00:55
self-awareness it's what you can control
00:57
right i can control
00:59
how i think i can control how i act i
01:02
can control how i process things um i
01:05
can't control the individual who's
01:07
speaking to me
01:08
uh of that so this is about
01:10
self-awareness and on that so a positive
01:13
impact
01:14
and then a toxic one let's let's start
01:16
with that so alana
01:18
any thoughts on that from a positive and
01:20
a toxic
01:22
sure so um when i joined the first
01:25
service residential family it was
01:26
through an acquisition back in 2016.
01:30
and as you can imagine an acquisition
01:32
doesn't always sit very well with
01:34
everyone that brings about a lot of
01:35
change a lot of uncertainty
01:38
it can kind of put people on edge if
01:39
they're complacent in their role um and
01:42
that's something that i saw firsthand
01:44
with some of the associates that i was
01:45
working with and they struggled with
01:48
those changes and maybe the unknown a
01:50
little bit um so that caused some waves
01:53
for the rest of us uh in that
01:55
same position of adjusting and learning
01:57
new new standard operating procedures
02:00
and you know making sure that our
02:02
customers were satisfied so
02:05
personally um i was actually very
02:07
excited because i was focused on the
02:09
opportunities that were going to be
02:10
brought about by this acquisition and um
02:13
you just had to kind of sit and wait and
02:15
trust the process and know that
02:17
um
02:18
i knew within myself that i had
02:20
opportunity if i stayed aboard and you
02:23
know waited out maybe the
02:26
temporary discomfort of of adjusting to
02:28
those changes um and i can't believe
02:32
where i'm sitting now i'm really happy
02:34
in my marketing role i've learned so
02:35
much
02:36
and it's it's been a wonderful
02:38
experience for me um for those
02:40
individuals that were struggling a
02:42
little bit they were kind of
02:45
meeting the opportunity with resistance
02:47
and i think that it caused a lot of
02:50
struggle for them
02:52
with overcoming um
02:54
any insecurities they may have been
02:56
feeling you know with dealing with those
02:58
changes and
02:59
at times they would project it at other
03:00
people um you know i was not um i was
03:04
not out of their crosshairs if that
03:06
makes sense but um you know you you kind
03:08
of you know shirk off the negativity
03:11
because it's not yours to hold on to um
03:14
and you focus on the positives and you
03:16
just move forward right but that had a
03:18
let me let me ask you though because i
03:20
remember this right but i have to say
03:23
that that
03:25
couldn't have been easy
03:27
i mean
03:28
looking back now
03:29
on what the outcome was and how it's
03:32
affected you in a positive light and
03:35
your success
03:37
is easy to say you know hey this is what
03:39
you do but in the in real time
03:42
when it happened
03:43
there had to be times where you were
03:45
like you know
03:46
this is i can't i'm not i'm not
03:49
sticking around for this you know you're
03:51
getting you're getting uh you know a
03:53
toxic environment around you some people
03:56
that may have some insecurities that
03:58
were looking for you
03:59
not to succeed
04:01
how did how did in the moment if you
04:03
could remember how did you get through
04:04
those
04:05
you know days months and in fact it
04:07
probably was about a year a year and a
04:09
half it took for that to kind of change
04:12
yeah um
04:14
i liked the challenge of being
04:17
underestimated and i was looking forward
04:19
to the opportunity to kind of
04:22
prove them wrong
04:23
through my success um and so you know
04:26
that's a long game that you play but in
04:28
the end of of all of it it was
04:30
definitely worth it i think i had a few
04:32
days where it was really
04:34
a struggle to get through and i would
04:36
definitely say i was a little emotional
04:38
about it because you know that kind of
04:40
toxic environment really wears on you
04:42
emotionally
04:43
and spiritually but when you can
04:46
pivot and and focus on all of the
04:48
wonderful support that you have around
04:50
you because you know
04:52
if you're in an environment with toxic
04:54
individuals then you're not the only one
04:56
experiencing that toxicity so it's it's
04:58
good to find support and and people who
05:01
will lift you up even when it feels like
05:03
everyone's trying to bring you down
05:05
um so i think if you lean into the
05:08
people who you know support you that's
05:10
huge
05:11
talk about it you know don't internalize
05:13
some of the negativity that you're
05:15
hearing because it's more likely about
05:16
the individual saying those things than
05:18
about you
05:19
um
05:20
and you know just focus on doing your
05:22
job
05:23
doing it well and making an impact and i
05:26
think that's how i navigated that
05:28
challenging time so you know what's
05:30
interesting too you know there's two
05:32
paths that can go down right
05:34
if you
05:35
bailed earlier
05:37
on this and didn't believe
05:39
that it could turn around and that you
05:41
had somewhat of a leap of faith because
05:43
leadership has to be a leap of faith in
05:45
some some areas
05:46
um
05:48
you would have missed out of this
05:49
opportunity that you're in now and your
05:51
promotions that you've received over the
05:52
years
05:53
after that but there are times
05:56
where a toxic situation is too toxic or
06:00
it it has we've you know you've tried
06:02
every angle and that's when you also
06:04
have to pivot to say you know what the
06:06
environment i'm in isn't good i need to
06:08
move as well so i want people to to to
06:12
understand that there's no right or left
06:14
it's really about you giving it time and
06:16
asking yourself honestly if you have
06:19
really tried every avenue what i find
06:23
happens in most cases is
06:25
you convince yourself
06:27
that this isn't working and then you
06:29
become a fixed mindset and then want to
06:31
bail but see that's not going to go away
06:33
because everywhere you go there's going
06:35
to be issues and challenges and you can
06:37
then start
06:38
getting a learned behavior of when
06:40
things get heated i'm out of here
06:42
in your personal life in
06:45
business friendship your neighbors your
06:47
children whatever it is so there is a
06:51
time of where you really have to be true
06:53
honest with yourself and saying i'm
06:55
gonna give this my all but are you or
06:57
are you just checking a box to say i'll
07:00
give it you know three weeks and if it
07:02
doesn't change i'm out of here and
07:03
you're not doing anything to make a
07:04
change versus you know what i'm going to
07:06
push this through
07:08
half the year and i'm going to really
07:10
make an effort an effort not to let that
07:13
uh bother me an effort to not to let
07:16
their negativity affect the way i am and
07:19
that's that's what you you did and again
07:22
i think you were very conscientious
07:24
about it but at the same time you know
07:26
you probably had the days that you
07:28
shared with us of where this i'm not i'm
07:30
done i can't take this you know when you
07:32
get through that walter what about your
07:34
experience in a uh toxic as well as a
07:38
very positive impact a culture has had
07:41
on you and how did that how did you
07:43
react to those
07:46
so michael uh i think one thing alana
07:48
said that really stuck out to me and i
07:50
guess one particular word she used was
07:53
support
07:54
and support is something that
07:57
associates want to give they want they
08:00
want that feeling of support that a
08:02
manager has their back their co-workers
08:06
have their back and that that support
08:08
circle is constantly around them people
08:11
look for support circles when they're
08:12
raising their family
08:14
and now they're looking for it more and
08:15
more in terms of their employment and
08:18
that's something that we really have to
08:19
consider
08:20
and i can think of a couple different
08:22
opportunities and in my life i worked at
08:26
a few different um companies and
08:30
i've seen different
08:32
aspects of support and the lack of
08:35
support and i could think of one
08:37
opportunity i had where
08:39
i was working somewhere and
08:42
everyone around me
08:43
had the fear of failure
08:46
around them because they were they were
08:48
thinking if i failed
08:50
or if i made a mistake
08:53
they were going to be terminated
08:55
and that's not the way you want to have
08:58
people
08:59
working for an organization you can't
09:01
have people afraid to fail because to be
09:04
honest with you failure isn't you know
09:06
just the mistake failure is an
09:09
opportunity to grow and learn from your
09:11
mistake and make you a better person and
09:14
a better individual now
09:16
if there's a situation where the
09:18
individual
09:19
is making that same mistake over and
09:22
over and over again
09:24
and you as a manager haven't stepped in
09:27
and said okay this is a coachable moment
09:29
it's time for me to coach this person up
09:31
or this person is going to be coached
09:33
out because of the mistakes that to me
09:35
is a supportive environment where one
09:38
gives the opportunity for someone to
09:40
learn on the job and to get better and i
09:43
was in that circumstance where
09:46
you know
09:47
we weren't being coached as uh employees
09:50
in a particular team we weren't given
09:53
that opportunity to make a mistake and
09:56
then say hey let me sit down and show
09:58
you what you did wrong and how you could
10:00
have prevented that or how to put
10:02
yourself in a better space it was a it
10:04
was the concept of oh you messed that up
10:07
i'm going to do it i have to do it
10:08
that's the way it's going to be and
10:10
that's rather dictate that's like the
10:12
type of dictatorship that people don't
10:15
want to be in in terms of their
10:16
workspace and now
10:18
the the labor
10:20
factor in the united states has gotten
10:23
so crazy that people just don't have to
10:25
put up with that they they will leave
10:27
and find a better opportunity where
10:29
there's a nurturing and supportive
10:32
environment for them to grow
10:35
and to develop themselves from a
10:38
personal and professional outlook and
10:40
that's really the way that um
10:44
that's the that's the one thing that
10:45
i'll say
10:46
made the most sense for me
10:49
in terms of that organization because i
10:50
decided i had to move on from that
10:53
circumstance and find a better fit
10:56
organizationally for me
10:58
yeah and i think you know walter i'm
11:00
thinking about uh
11:01
years back
11:03
with um
11:05
you and your role
11:06
when um so so walter also
11:10
drives all the the not only the
11:12
technology and where the technology
11:15
should go with with a collaborative team
11:17
but also about uh maintaining you know
11:20
the the cost for hardware
11:22
and i remember um
11:24
speaking to an associate
11:26
once and this associate was uh we were
11:29
we were going over some stuff and they
11:31
had their their laptop open in front of
11:33
them and they were complaining about the
11:35
speed and the issues and the challenges
11:38
and i said you know what's what's up
11:39
with your laptop this looks kind of old
11:41
they said oh my god it's ancient i said
11:43
why don't you put in
11:44
to get another one
11:46
and the person said well
11:48
i did
11:49
but uh they won't allow me and say it's
11:52
not in the budget
11:54
and i cringe i cringed i cringed
11:58
because there was a negative and a
12:00
positive also in this the negative was
12:04
that
12:05
that's what was communicated to this
12:08
individual
12:09
by our teams
12:11
and the people involved and to them what
12:14
does it feel like i'm not important
12:16
enough
12:17
i'm not higher up in the chain to get
12:19
one it doesn't matter deal with it
12:22
um the positive was
12:25
the individual
12:26
felt comfortable
12:28
sharing that with me as the president
12:30
and not just saying hey uh i'm not going
12:33
to answer that and
12:34
i'm just going to bypass that so i saw a
12:37
positive or negative what i also saw was
12:39
another positive front as you put walter
12:42
it was an opportunity an opportunity for
12:45
us to take a look as a company and an
12:48
organization and our leadership is to
12:51
say is that a really
12:53
sufficient
12:54
response
12:56
you know there was no rhyme or reason
12:58
education around it or
13:01
figuring out a better solution
13:03
and at that point you know you and i had
13:06
a conversation our financial leader had
13:08
a conversa conversation said look i get
13:11
that at times we have to be mindful of
13:14
the cost and the expense of certain
13:16
things
13:17
but by
13:18
by
13:19
any means of this we should never be
13:21
telling an associate who works their
13:23
butt off and is trying to
13:25
get the job accomplished that you know
13:28
in that sense you're not important
13:29
enough
13:32
[Music]