Watch the full video here!
About the Episode
In the first episode of the Get On Board podcast, Michael Mendillo discusses the importance of a positive culture is created within a company and covers the idea that, even if a company doesn't mean to create one, a culture will always exist.
Michael explores ways in which leaders can approach shaping a positive company culture with his two guests, Ilana Maimon and Walter Christian. The trio discusses the importance of honesty, how to emphasize transparency, values and ideals that challenge an organization's culture and more!
About the Guests
Ilana Maimon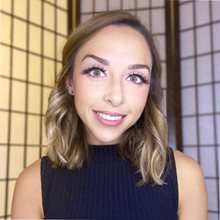 Senior Marketing Campaign Manager, FirstService Residential
Ilana Maimon is the Senior Marketing Campaign Manager for FirstService Residential. With over 10 years of industry experience, Ilana oversees our research team, as well as, drives growth marketing initiatives and campaigns within markets throughout the East region. In her role, she runs intelligent, automated marketing campaigns to our prospects, analyzes the metrics around those campaigns and then optimizes based on performance.
With a background in accounting, operations and marketing within the real estate industry, Ilana draws on her intersectional expertise to inform marketing strategy. Ilana earned a BA degree in Communication from University of Massachusetts Amherst.



Walter Christian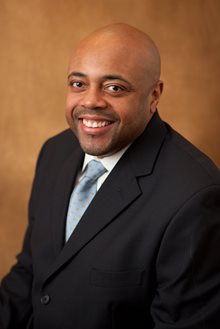 Regional Technical Director, FirstService Residential
Walter Christian is the Regional Technical Director for FirstService Residential. With over 22 years of experience in real estate related technology, Walter oversees all technology operations, systems, security and infrastructure for the various departments within markets throughout the East region. In his role, Walter manages all technical associates, voice and data, technical budgets and expenses, designs and implements local environments to meet national guidelines, and negotiates technical contracts for the region. As an evolved and strategic thinker, Walter's expertise lies in real estate but he is also well versed in hospitality, legal and accounting vertical markets, with a focus on allowing the business to drive the technology. Walter earned a BBA and MS from Baruch College.
In his spare time, Walter enjoys a good bowl of Mac n' Cheese and long walks in the park.



About the Get On Board Podcast
The Get on Board podcast is a leadership podcast that will help you discover leadership wisdom through thoughtful and real conversations. Join your host and FirstService Residential, president, Michael Mendillo, as he shares perspective on culture, people and what being a great leader truly means.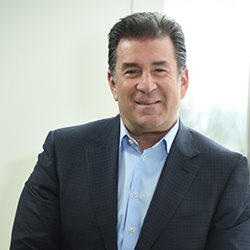 Michael Mendillo is an equity partner with FirstService Residential, the largest residential management company in North America. As president and principal, Michael's responsibilities include client retention, leadership development, culture building, organizational growth and strategic initiatives. Michael possesses first-hand knowledge of industry and corporate trends and challenges, having directly pitched and closed some of the largest communities in the region. Michael is responsible for identifying, due diligence and negotiation of all regional acquisitions – through closing and integration. He has been involved in 24 such strategic acquisitions including The Niles Company, Community Management Group and the Abbott Group, attributing to the key growth of the organization.
Listen and/or watch the full episode above! For more Get On Board podcast updates, follow FirstService Residential on Facebook and LinkedIn, and don't forget to subscribe on the podcast platform of your choice!



You Can Read the Full Episode Transcript Below!
00:15
hello and welcome my name is michael
00:17
mendillo
00:18
president of first service residential
00:20
and we want to welcome all of you to our
00:22
first
00:23
pilot podcast
00:25
here at first service residential
00:27
call
00:28
get on board and what a what what a
00:31
great
00:32
um
00:33
start when you talk about getting on
00:36
board here towards the tail end of this
00:39
uh
00:40
fourth quarter approaching
00:42
and a new year
00:44
ahead of us
00:45
but more importantly what the 18 months
00:48
behind us was so
00:49
our concept here with this podcast is to
00:53
bring
00:54
rich content to you leaders and
00:57
organizations
00:59
to help and hopefully help guide in
01:02
areas that we feel and want to share
01:04
important things that could really make
01:07
a difference in your organization and
01:08
you personally as a leader
01:11
and uh get on board
01:13
is the uh is the theme here and we're
01:16
going to be talking about culture today
01:20
and the importance of culture from a
01:21
leadership perspective a cult uh the
01:24
importance of a culture from an
01:25
organizational
01:27
uh point of view and we have two
01:29
fantastic guests that are both first
01:32
service residential executives
01:34
and i want to bring them on to introduce
01:37
i have them introduce themselves give a
01:39
little bit of background and we'll get
01:41
right in the meat and potatoes of uh of
01:43
what this is all about so let me bring
01:45
on uh walter first
01:49
how are you walter
01:51
hey michael i'm doing well what about
01:52
yourself
01:54
i'm doing great and it's great to see
01:56
you
01:57
and great to have you on board here uh
02:01
as well and looking forward to hearing
02:03
your point of view from
02:05
on culture and how you see it uh
02:08
impacting you personally as well as
02:10
things that you you do in your
02:12
day-to-day uh around your uh career
02:15
um walter would you uh give us a little
02:18
bit of background
02:20
of yourselves or uh listeners
02:23
and attendees here that joined us can
02:25
get a little bit of a background
02:28
sure michael uh first i want to thank
02:30
you for having me on the inaugural
02:31
podcast
02:32
i'm
02:33
so thrilled and excited about it i
02:35
really appreciate the opportunity um
02:39
yes i've been with first service for 10
02:41
years actually this is my 11th year as a
02:44
technical director
02:45
i have spent 27 years in the property
02:48
management industry
02:50
which is shocking to me because i keep
02:53
telling people i'm 30 so i must have
02:55
started when i was three years old in
02:57
this property management game so it's
02:59
been some time it's been some time for
03:01
me well awesome and great to have you
03:03
and gate great to have your point of
03:04
view
03:06
as an executive in the i.t world and
03:08
especially
03:09
um most recently when the virtual world
03:11
really kind of uh has has gotten such a
03:14
big spotlight uh over the last 18 months
03:18
and people working remotely so uh
03:21
it's it's going to be great seeing and
03:23
hearing your point of view from from
03:25
that as well so thanks for joining us
03:27
but we also have another guest uh alana
03:31
where are you alana and welcome there
03:33
you are how are you hi michael i'm doing
03:36
well how are you today awesome great to
03:38
see you great to see your smile um alana
03:41
thanks for for joining us and would love
03:44
for our uh attendees uh to hear a little
03:46
bit of background on you as well
03:50
sure thing um thank you so much for
03:53
having me it's a real pleasure to be
03:54
here and i appreciate the opportunity uh
03:57
my name is alana maymon i am the
04:00
campaign manager on our marketing team
04:03
i've been with the first service
04:04
residential family for the last five
04:07
years uh with about 11 years of industry
04:10
experience awesome great to have you
04:12
here and i love the little background
04:15
there you've got fun and family
04:17
right behind you by the way very
04:19
important part of the culture is the
04:21
balance here so we're going to be
04:22
discussing this and by the way folks uh
04:25
the reason for uh us having uh these two
04:29
specific guests is what different
04:31
perspectives they bring as i mentioned
04:33
um
04:34
earlier uh walter from an i.t
04:37
perspective
04:38
um and uh seeing how the uh
04:42
the the culture can i would say continue
04:46
to grow in an organization by utilizing
04:48
maybe uh i.t but also the importance of
04:51
it and alana i think what's great
04:54
is different perspective as now as the
04:56
baby boomers are starting to retire
04:58
in all the industries out there we're
05:01
seeing much more collaborative
05:04
cultures of generations
05:07
uh building together so you have the
05:09
millennials the gen x's and of course
05:11
now up and coming the gen z so it's
05:14
great to get every uh everybody's view
05:17
because uh part of this is also the best
05:20
of the best
05:22
when it comes to ideas and how we can
05:24
enrich culture so let's start uh folks
05:27
with uh culture
05:29
um walter
05:31
does every leader
05:33
or does every organization have a
05:35
culture
05:38
so michael i would say definitively
05:42
every leader has a culture every
05:44
organization has a culture
05:46
every team everything out there has some
05:50
some type of culture and even the things
05:53
that don't have a culture their culture
05:55
is not having one to be honest with you
05:58
and it's something that we see more and
06:00
more today
06:01
companies
06:03
use culture to identify themselves and
06:06
be sort of the fabric of their soul
06:09
defining who they are and what they will
06:12
become
06:13
and like i look at the pandemic as a
06:16
great testament to the culture that we
06:19
have because
06:20
we took the pandemic and we view the
06:23
challenge as an opportunity
06:25
to demonstrate
06:27
who we are as an organization as well as
06:30
what we possess
06:32
as an organization so we were operating
06:34
in our business continuity model
06:37
from the for about the last six seven
06:39
years
06:40
and
06:41
our culture when the pandemic hit was
06:44
like okay we have a job to do we're
06:45
going to just go home and do it we still
06:48
interacted with each other we met
06:50
virtually and we didn't let the obstacle
06:54
or
06:55
the challenge of the pandemic shut us
06:58
down
06:59
and make us become obsolete similar to
07:02
companies of the past that we thought
07:04
were great organizations who didn't
07:06
adjust to the changes in the landscape
07:08
like a pontiac or a kodak or tab soda
07:13
they just didn't make the adjustments
07:15
necessary and
07:17
didn't
07:18
i guess weren't thinking in a dynamic
07:20
sense on how to keep their company
07:24
relevant and prominent in the changing
07:27
landscape
07:28
so so true and and you know your
07:30
examples which are are great and i think
07:32
it doesn't matter what industry you're
07:34
in you can you can fall into this
07:36
category which is some level of
07:38
complacency
07:40
and complacency could see that there's
07:43
always someone coming up from the back
07:45
who uh is a possible competitor or an
07:48
innovative thinker so culturally
07:51
it's so important too to continue to be
07:54
innovative because of that stagnant
07:56
position like the companies you
07:58
mentioned
07:59
have uh been now uh been surpassed uh
08:02
for many different you know reasons
08:04
connected to that um alana your your
08:07
thoughts is does culture from your point
08:09
of view or do you think culture uh
08:12
exists with all leaders and culture
08:14
exists in organizations
08:18
absolutely michael i think that
08:20
culture exists within every individual
08:23
and within every organization whether
08:25
they realize it or not i absolutely love
08:27
the way that walter put the fabric of
08:29
the soul i think that really hits the
08:31
nail on the head as far as
08:34
kind of
08:35
incorporating core values or or
08:38
guidelines by which you live your life
08:40
um or you know run your day to day i
08:42
think that
08:44
everybody is involved in culture and
08:46
impacted by culture in some way
08:48
yeah so so i think to recap elise the
08:51
first question
08:52
it sounds as though as culture is not in
08:56
a dna in somebody
08:57
right dna
08:59
is someone who has certain hair color or
09:02
eye color or their height or you know
09:05
health uh their health and their their
09:08
uh you know i would say
09:11
you know if they have you know heart
09:12
issues in their family or if they have
09:15
longevity in their family those are
09:16
connected to dna
09:18
so uh i'm by the way personally in in
09:21
agreement with the two is it's a learned
09:23
behavior
09:24
and it's and it's also a choice so two
09:27
things right learn behavior and choice
09:30
right so as as both of you stated that
09:33
even organizations that don't feel they
09:36
have a culture or don't put purposeful
09:38
attention around creating a culture
09:41
their culture is
09:43
that it's kind of carefree
09:45
uh you know if a culture
09:47
in an organization allows leaders to
09:50
backstab each other or be
09:53
you know solely in it for themselves
09:55
then that becomes the culture of what's
09:57
cascaded down within the organization
09:59
and that's kind of the the negative or
10:01
the the toxic side of it the positive is
10:05
where it's engaging it's open to uh be
10:08
open-minded to have a growth mindset
10:11
those those uh type of cultures if
10:14
they're led by the leaders
10:16
then it cascades down throughout the
10:18
organization so so that's good from a
10:20
basis perspective
10:23
[Music]
10:38
you
English (auto-generated)
AllRecently uploadedWatched