Tips to Create a Rooftop Oasis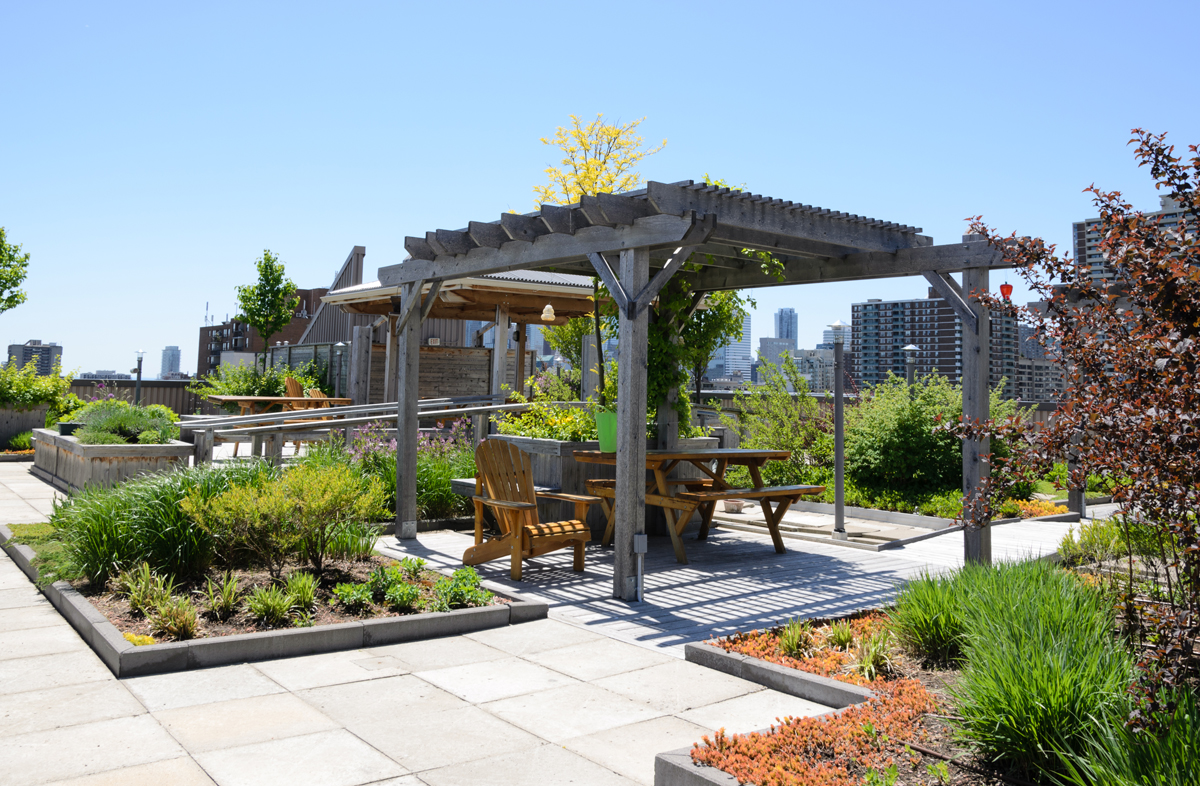 Condo Amenities
Creating a new, fresh space for your condominium corporation not only provides your condo with a marketable property edge, but it also enhances resident lifestyle. One method is to convert underutilized space into a luxurious and amenity-rich locale that will bring people together.

High-rise condominiums in urban areas like Edmonton and Calgary, are two great examples of these areas which have a specific area of space for additional amenities that go beyond other options: their roof.
Do the Groundwork First
Don't get ahead of yourself with starting your new rooftop project. You will first need to determine the feasibility and cost of rearranging your roof's look. Further, you will want to find out information such as what exactly unit owners are looking for when they hear the word "amenity" as well as what would be most attractive to new buyers.

A professional community management company will be able to get you this important information before you begin. It will also take care of any tasks that would've ended up in the hands of your board members, such as:
Sending out resident surveys

Researching city requirements

Vetting all vendors and contractors

Soliciting bids

Getting the most bang for your buck
Consider Your Amenity Options
When you consider all of the amenities you can add to your rooftop to make it a hotspot all residents and potential buyers will be wowed by, consider these ideas:
Fitness facility. Think of how residents and potential buyers will feel when they see they can work out while getting an entire view of the city. It will encourage anyone to want to lift weights or get on the elliptical and make use of the facility.

Indoor or outdoor pool. There's nothing like having a large pool in your condo that people can use year-round, or an outdoor pool for the summer months. If you want to go all out on this investment, you can add infinity or salt-water options, which can also be real selling points in the future.

Sundeck and cabanas. Whether or not there's a pool, having a beautiful sundeck with decorative lounge chairs and a fresh-looking cabana will capture the attention of sunbathers and shade-seekers alike.

Gardens. Being around a garden could brighten up anyone's day, with flowers galore and fresh vegetables in the middle of a city. This is possible with a rooftop greenhouse, or simply outside. Adding other features such as a koi pond with benches can provide a serene atmosphere as well.

Grilling stations. Summer barbeques are a great way to get a party going, and since high-rise buildings wouldn't allow a barbeque inside the home, you can have a cookout area that is sure to have residents enjoying themselves all summer long.

Children's playground. Don't forget about the kids! They can enjoy themselves as well if you install a jungle gym or swings in the middle of the rooftop so that they can safely play and have fun while parents watch, or have playdates with other friends.

Dog park. Having a designated area for dogs to get their walks in is great for the community, as well-exercised dogs tend to behave better. They can run and play with other neighbour's dogs as well. Feeling extra fancy? Let residents pamper their pets at a pet spa.

Fire pit lounges. Warming up by the crackling fire on a cool summer night is a perfect way to finish an outdoor gathering.
Mix and Match. Who says you can't have more than one of these amenities? Depending on your space, see which combination best fits together.
You can always ask for input from your residents, seeing as though they will be the ones using the amenities. Bring your community management team to discuss these matters when you decide to renovate your rooftop, too. They will give you their expertise, and they will also be able to tap into the company's vast experience with properties like yours. They can also help with the design and build process as well.
Learn more about how a condominium management company can help your condo corporation turn your high-rise roof into a place that leaves residents, guests, and homeowners happy with their amenities, leaving the rooftop saying "wow!". Contact FirstService Residential, Alberta's leading condominium management company.