11 Things Every Board Member Should Know About Professional Condominium Management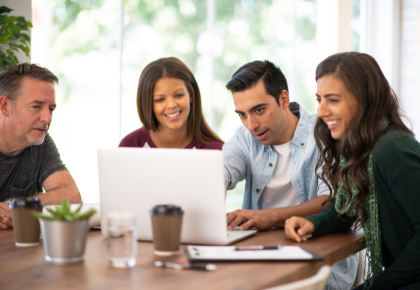 It's no secret that being a board member of your condominium corporation has its challenges. Some boards choose to self-manage, but this greatly increases the workload of a board. Self-managed boards are responsible on their own for all aspects of management, from accounting, to maintenance, to compliance and communication with owners, to handling emergencies 24-hours a day, every day. Hiring a professional condominium management company is often the best decision a board can make for themselves and their community.

To make the best decision for your community regarding management, it helps to know what a good condominium management company can bring to the table. Professional condominium managers help board members set and reach objectives, maintain the common areas of the property, liaise with service and repair companies, collect assessments from residents, and are the main point of contact for residents who have questions or need repairs. To put it another way, a property management company manages the community's business. This removes a significant burden from the volunteer board who often has neither the time nor expertise to dedicate themselves, on a full-time basis, to the role.

That's condominium management in the most basic terms. But what exactly should you as a board expect from a professional condominium management company?
A Great Condominium Management Company…
…Has Seen It All
A good condominium management company employs experienced, professional team members. Their depth of knowledge allows them to effectively manage any situation that may arise in your community. It's not likely that there will be a challenge they haven't encountered, or an obstacle they haven't overcome at some point in their career. If they do face a new situation, they have a deep resource-base in their team of fellow managers and leaders available to offer guidance.
…Know the Local Market
Each market has a unique personality. That's what makes it so important for a condominium management company to have local knowledge. Only then will they be well versed in the latest legislation and how it affects your board and community. They will also understand geographic-specific details such as how to handle a long Alberta winter.
...Build Great Relationships
A condominium management company that has been in business for a long time will have established long-standing relationships with trusted vendors who provide quality work at the best rates. While you have the final say as a board in which vendors you work with, these relationships mean you have access to quality service in a way that's budget-friendly, too.
...Lighten Your Burden
Many board members find that peace of mind is invaluable. The support of a professional condominium management team whose experience and expertise relieve the pressure of being a board member is also welcome. Anyone who has served their community as a volunteer board member knows the position requires a substantial commitment. Engaging the service of a good condominium management company saves the board time and energy. It also allows them to concentrate on the high-level priorities for which they were elected, rather than becoming bogged down in the day-to-day activities of running a successful community.
...Embrace technology
There is no doubt that condominium management involves a lot of interaction with people – owners, tenants, boards, contractors and the list goes on. But this hands-on service is enhanced when the condominium manager is tech-savvy and has communication platforms in place to supply their customers with access to the services they need quickly and efficiently. Choose a property management company that delivers tools such as online access to community information, mass communication tools and more.
...Is Always There
It's your condominium management company's responsibility to handle emergencies no matter when they happen; in the middle of the night, on the weekend or the biggest holiday of the year – it doesn't matter. Your condominium manager must provide 24-hour access to a trained customer support team to manage any after-hours emergency events.
...Has the Support of a Team
You may be accustomed to dealing with one point-of-contact – and it's great to have that familiarity. But that well-known face should also bring a comprehensive organizational support system to the table. This is the only way to ensure the needs of your condominium community will be looked after professionally every step of the way. The key support roles include finance, administration, insurance specialists, property maintenance technicians, engaged senior management and more.
...Stay Up-to-Date and Well-Informed
The condominium management industry demands professionals that are experts in their field. This means they must have the latest information on forward-looking technologies at their fingertips. At FirstService Residential, North America's property management leader, education is taken even further. In addition to the standard industry training, team members further develop their skills at their in-house School of Development.
...Recognize There is a Hospitality Side to Condominium Management
Have you ever been to a fine hotel, restaurant or spa? How did they treat you as their guest? It's not the everyday way to look at condominium management, but a customer-focused manager works toward a special relationship with their clients; one that creates a positive experience and results in a concierge-style service that residents truly appreciate.
...Always Looks for Ways to Save You Money
Once your annual budget is set, a progressive condominium management company will make saving money for their corporations a priority each day. Look for an organization that has vendor management programs, banking and insurance clout and other methods of creating cost-efficiencies for you.
...Help the Board Achieve Their Goals
Once the board has established their vision and set their objectives, the condominium manager will ensure the actions of the board are dedicated to reaching those goals. Sometimes boards lose sight of the big picture when they try to solve every problem. Volunteer board members, committed to their community, appreciate guidance from an experienced condominium management company to help them stay focused on the priorities and the real task at hand.

Keep these handy tips in mind when you make the important decision to select the right condominium management company as your partner. For more information and answers to all your questions, contact FirstService Residential today.