Turning Tragedy into Teaching: What to Know About Morningside Heights Safety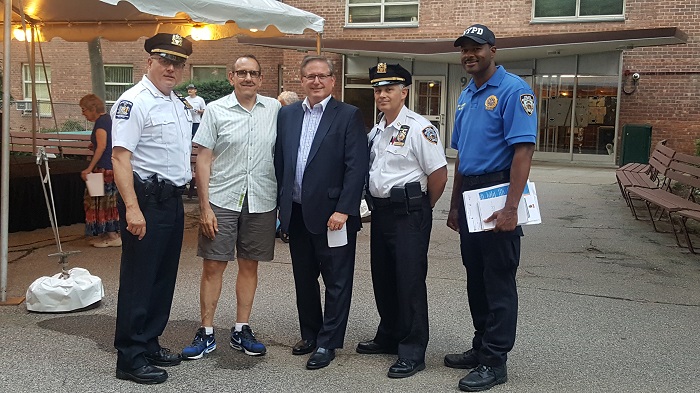 When a fire at Morningside Heights Housing Corp. tragically claimed the lives of two elderly residents, FirstService Residential General Manager Jim Hayden set out to organize a town hall event to reinforce the importance of fire safety for the residents of this 980-unit cooperative.
Hayden cast a wide net to secure a slate of local politicians and subject matter experts that included the FDNY, the NYPD Public Safety and Crime Prevention units, City Councilman Mark Levine and Manhattan Borough President Gale Brewer. He also arranged to have vendors on hand for residents to purchase fire extinguishers and smoke detectors and obtain information about homeowners insurance.
"Jim and his staff did an excellent job with the fire safety town hall. It was well received by the community and was a nice showcase of how capable and helpful he and his team are," said Tiana Norgren, board member. "Jim's remarks were well thought out, as was the lineup of speakers he put together, and the information and equipment he made available shareholders."
"Jim and his team managed to take a tragic event and turn it into a teachable moment," said Dan Wurtzel, president, FirstService Residential. "By educating residents on the importance of fire safety, he aspired to ensure that this type of tragedy does not happen again."
Photo caption: General Manager Jim Hayden (center) with speakers at the fire safety town hall event.