Opening Considerations for Gyms and Fitness Centers in Residential Buildings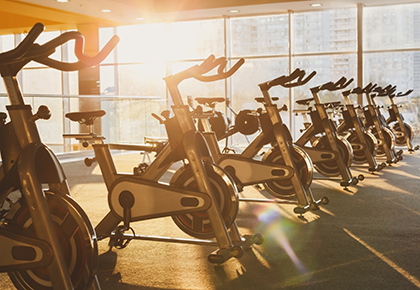 Beginning in March, residential buildings across New York City shut down or drastically limited the use of amenity spaces to prevent the spread of COVID-19. For the most part, boards and residents accepted these limitations, understanding that such steps were necessary during a public health crisis.
Following the release of
Interim Guidelines for Reopening Gyms/Fitness Centers
from the New York State Department of Health, boards are beginning to ask how they can safely reopen their amenity spaces. There are a number of procedures boards will need to consider when reopening fitness centers in residential buildings. Each property will need to assess its building's unique situation and take meticulous steps to prepare their fitness center for reopening. Boards, with the assistance of management and other professionals, will need to devise a plan to safely operate these spaces, if reopened, which may require hiring more building staff to maintain necessary cleaning protocols for safety.
FirstService Residential is here to help our managed properties and boards identify the best strategies to reopen gyms and fitness centers. This begins by empowering our boards with access to the most up to date information and guidance from New York State and City agencies, as well as educating our dedicated team of property managers. As specified by the New York State Department of Health, it is the responsibility of the building to ensure compliance with the interim guidelines.
Please keep in mind that the content below is a summary of the interim guidelines for reopening gyms and fitness centers made public by New York State's Department of Health in August 2020. For a comprehensive list of required preparations for reopening,
click here
.
Residential gyms and fitness centers cannot reopen until all the interim requirements are met.
Social Distancing Within Residential Gyms and Fitness Centers Must Be Enforced
Boards and residents must remember that social distancing is a key component in preventing the spread of COVID-19 due to the airborne transfer of the virus. Consistent with this requirement, all fitness equipment must be spaced at least six feet apart, which will likely require the removal and relocation of some of the existing equipment and workstations. Residents who use the fitness center must wear a mask or a face covering at all times and maintain at least six feet of distance from others using the fitness center at the same time.
To further enforce social distancing, buildings must ensure that capacity within the gym or fitness center is limited to no more than 33 percent of its maximum occupancy as specified by the certificate of occupancy at any given time. If there is no number specified in the certificate of occupancy, it is 33 percent of the maximum occupancy prior to the pandemic. This is inclusive of building staff present within these spaces, as well as patrons.
Boards may also want to consider limiting the days and hours of operation, posting wall signage to remind residents of the established house rules, or even floor signage to help buildings optimize flow within the space. Other signage is mandated by the interim guidelines.
The CDC recently published guidelines on different types of acceptable face coverings and how to clean a reusable mask.
Click here to read more
.
Air Filtration Systems Make a Difference
According to the CDC
, the virus that causes COVID-19 is thought to spread from person to person primarily through respiratory droplets produced when an infected person coughs, sneezes or speaks. Commercial-grade filtration systems have been proven to substantially reduce the presence of airborne contaminants including this form of coronavirus.
Changes or upgrades to building mechanicals including ventilation and air-conditioning systems may be required to ensure that the central HVAC system meets the highest air filtration requirements.
Due to the complexity and diversity of building types, sizes, construction styles, HVAC system components and other building features, a professional service provider must be retained to determine if the existing ventilation is adequate or to identify the best possible solution to meet compliance.
Buildings with an HVAC system that meets air filtration of MERV-13 will be compliant. If not, the system must be upgraded to MERV-13 or the HVAC professional will need to determine an alternative means of providing adequate ventilation.
Click here to read more about MERV filtration ratings from the EPA
.
Air Ionization Systems
At FirstService Residential, a number of our managed properties have explored the addition of air ionizers to their building's existing HVAC system. An air ionizer helps purify the atmosphere of an enclosed space by electrically charging air molecules which then attach themselves to airborne particles like dust, pollen, bacteria and viruses. Once attached, the biological particulates are widely neutralized and dirt particles become too heavy to remain airborne. This has a significant impact on people suffering from seasonal allergies, asthma and other conditions that impact the respiratory system. Compared to fan-driven air purifiers, ionizers typically consume less energy, do not include physical filters that will need to be washed or replaced and are virtually silent when in operation.
For additional guidance on selecting an air cleaner or filtration system for your home,
take a look at these guidelines published by the EPA
.
Additional Considerations for Reopening Residential Gyms and Fitness Centers
Staffing Requirements
Before the COVID-19 pandemic, most fitness centers in our buildings were unmanaged. The state-mandated guidelines require that the building ensure that patrons comply with all of the components of the guidelines. To meet this mandate, it is likely that someone will need to monitor use within the fitness center during all hours of operation. In this regard, additional staff may be required to reopen the gyms and fitness centers. This includes buildings that work with third-party service providers, as well as buildings that do not employ a third party nor have the flexibility to reassign existing staff.
Building Logs
Each resident using the gym or fitness center must submit to a health screening prior to using the building's fitness center. The required screening must follow
New York City's model questionnaire
established to help commercial businesses safely resume business. The screenings must be performed each day a resident uses the fitness center, prior to, or upon, arrival at the fitness center.
Buildings must also maintain a log of all persons including employees, patrons and contractors who access the fitness center. This includes each person's full name, address and phone number to facilitate contact tracing, if needed.
Encourage Residents to Use Disinfectant Wipes
Disinfectant wipes should be available
at all times
to encourage residents to clean fitness equipment both before and after use. There are a variety of vendors and disinfectant wipes on the market, but be sure to select wipes that do not contain hydrogen peroxide, ammonia, alcohol or bleach. All of these ingredients are corrosive agents that can damage fitness equipment. Though the residents can be encouraged to clean the equipment, it is the building that must ensure cleaning after each use.
Heartline Fitness: Facility Assessment Services and Coordinating Reopening
Heartline Fitness
, a strategic partner of FirstService Residential, is available to help our managed properties create and execute a comprehensive reopening plan for their fitness centers. Their expert team of health and wellness facility specialists can conduct a comprehensive
Fitness Facility Site Assessment
that will provide your board with strategies for adequate cleaning, equipment layout and spacing, maintaining equipment that has not been used in several months, signage and user flow.
Heartline Fitness can also help your board develop a robust communication strategy that transparently establishes all house rules related to the use of fitness amenity spaces. This approach will reduce confusion among residents and instill a sense of authority over the health and safety of the building and its occupants.
Visit our COVID-19 Resource Library Today
As a board member, your residents look to you for guidance during these times. FirstService Residential wants to be sure that you are armed with the strategies you need to lead your building smoothly and safely through the reopening process.
To help you serve your board and your residents with confidence, we encourage you to visit FirstService Residential's
COVID-19 Resource Library
which offers valuable resources including
financial planning
for condominium and co-op boards,
the impact of the pandemic on insurance policies
,
emotional wellness
during COVID-19 and much more.
Follow us on LinkedIn
for updates on our next webinar, new expert articles, and general updates.