How to Meet Your NYC Neighbors: For the Tech Savvy and Digitally Enthralled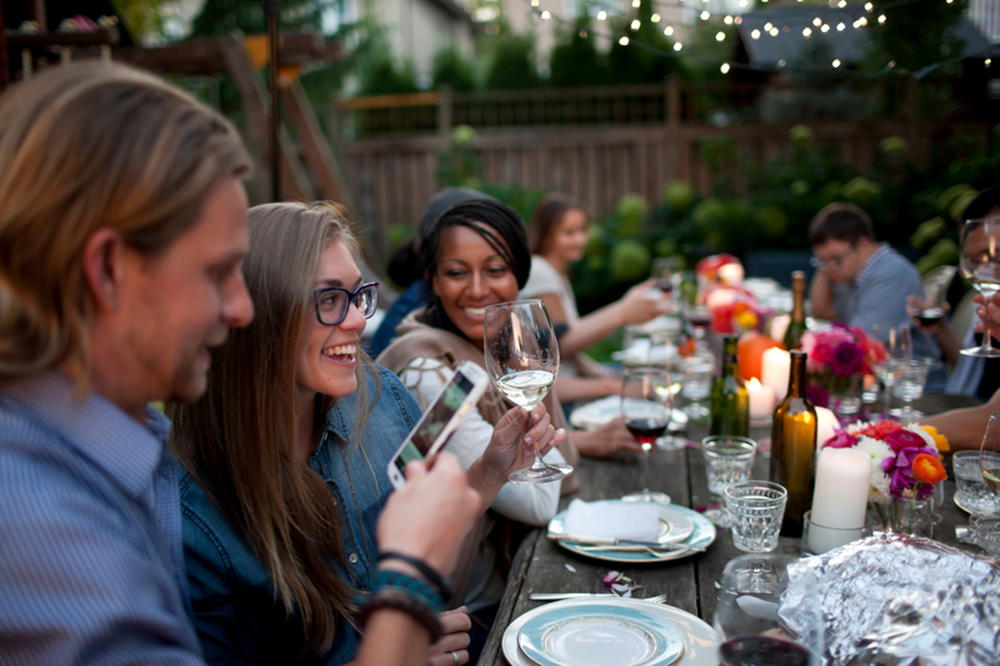 With Facebook, Twitter, LinkedIn, Pinterest and Google Plus as the top five leading
social networking websites
, there are countless websites and apps available currently, with even more appearing every year that are used throughout NYC.
No time to grocery shop? There's an app for that. No time to find a dog walker? There's an app for that. Need a car ride pronto? Yup, there are several more apps for that. In fact, there are few things these days that an app can't help us find - from dining options to book clubs to fitness trainers, even - which is especially helpful given our robust calendars and the fast-paced lives we live as New Yorkers.
Now, whether you're a newcomer to this big city, or a long time resident of the Big Apple looking to forge neighborly connections with likeminded locals in your area, obtain community information or discover businesses, there may be online tools to meet your needs.
Here's an overview to get you started.
1. National neighborhood sites.
Have you heard of nextdoor.com? If you haven't, you will soon. A rapidly growing neighborhood based social network, this free resource offers private forums for thousands of neighborhoods across the country, enabling local residents to communicate, connect and share information. With a referral based membership, the site requires you to be invited by a current member or prove you live in a particular neighborhood and once enrolled, your membership is limited exclusively to that neighborhood. Members can find maps of neighbors' homes, share information about community news and events, ask and answer questions, get referrals of trusted local service providers, use classified ads to buy, sell or give away merchandise, and much more.
2. Specialized local sites.
You can also discover highly specialized local websites and apps with a quick Google search. Uniiverse, Communr, EveryBlock, NabeWise and Neighborland are just a few apps that have recently launched. Typically managed by government agencies, civic associations, business and economic development groups, and chambers of commerce, you'll find that most of these sites provide information, rather than facilitate relationships, but they're a great source for putting important local info at your fingertips. While each site is different, you'll find a variety of helpful information, such as community news, municipal services, civic organizations, houses of worship, education, arts and culture, dining, shopping, recreation, entertainment, resident message boards, classifieds and much more.
3. Custom community resources.
Many communities strive to provide information and help residents forge relationships, and they accomplish this in a variety of ways. In addition to providing new residents with the required CC&Rs (Covenants, Conditions & Restrictions) and by-laws – the community's guidelines and policies – many communities distribute resident manuals containing helpful community information and local resources.
They may also have the ability to create and manage a private website for residents, which can include news, information and resources related to both the community and the local area.
A good property management company
will have partnerships with elite concierge services such as Abigail Michaels Concierge, readily available to assist residents in joining in on the latest neighborhood venues and events. A proactive management team will also display initiative by working with boards and board committees to identify successful themes for seasonal events to be held at properties, inspiring comradery between residents.
Effective managing agents will also implement tools such as
web-based platforms
to efficiently disperse community news and updates and customize a resident newsletter focused on the latest happenings in your community. Such platforms also facilitate communication between residents, board members and managers – some even enable residents to perform a variety of tasks, such as paying association fees, initiating work orders, accessing a community calendar, receiving emergency notifications, meeting and befriending neighbors through social and special interest groups, and much more.
Becoming familiar and connected with your NYC neighbors, your community and your local area may not be an easy task for busy individuals in a large metropolis, but luckily, there are powerful online tools at everyone's fingertips. Today, the cyber world can offer an abundance of resources, including ones that will help create a rewarding quality of life for you and your neighbors. For more information on how your association can maximize residents' living experiences and lifestyles, contact FirstService Residential.