Hurricane, NYC – Why It's Important To Prepare Now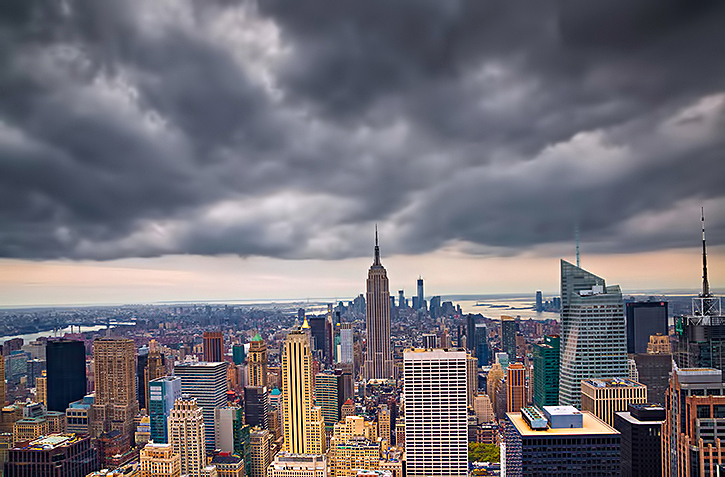 With summer in full swing, New Yorkers are focused on spending time outdoors and having fun in the sun. The fact that hurricane season – which runs from June 1 to November 30 along the east coast – is upon us, often isn't top of mind.
Hurricanes can pose a significant threat to many communities. The damage and trauma sustained from Hurricane Sandy – the deadliest and most destructive hurricane of the 2012 Atlantic hurricane season – is still fresh in the minds of many New York City residents. This season, there is one important question every board member and resident should ask:
"Is my community prepared for a possible traumatic weather event such as a hurricane?"
According to the National Weather Service, an average of 12 tropical storms form over the Atlantic Ocean each year, with half of those becoming hurricanes. Numerous experts predict the 2016 hurricane season has strong potential to be worse than previous years, with 15 named storms forecast so far for the Atlantic basin. According to AccuWeather.com, eight of those storms, are predicted to become hurricanes with two of those being major, Category 3 or higher. This increase in number of storms is due to a combination of factors, all of which add to why this hurricane season is expected to be more active than any season in the past three years.
What are the facts?
The sea surface temperatures of the tropical North Atlantic are one of many elements that contribute to the development of hurricanes. Another main factor is the predicted transition in weather patterns from El Niño (associated with a band of warm ocean water in the Equatorial Pacific) to La Niña, (categorized by cooler than average sea surface temperatures in the region). In fact, El Niño played a large role in the lack of activity during the 2015 hurricane season. So, as El Niño rapidly weakens and a transition to La Niña occurs, the U.S. becomes much more susceptible to major hurricanes. Also according to AccuWeather.com, when La Niña occurs, less wind shear is found in the developmental regions of the Atlantic, increasing the potential for a higher-than-normal amount of tropical systems.
What does this hurricane season mean for New York City?
Changing weather patterns that have not been experienced for the past few years will contribute towards the unpredictability of the 2016 hurricane season. Before any named storms develop and make landfall this season, all coastal communities in New York City should take precaution and be prepared.
"Communities should make the effort to become familiar with all available hurricane preparedness resources," says DanWurtzel, president, FirstService Residential, New York City's leading property management company, "and ready their individual homes and their communities to help
mitigate possible impact
."
It's possible 2016 could be a hurricane season unlike any we've seen, so readiness is more important than ever. While you can't predict if your community will be affected by hurricanes this season, you can certainly hope for the best and prepare for the worst. And the best way to prepare is by developing a custom response plan for your community. An experienced, knowledgeable
property management company can assist
with creating a plan that is unique to your property's needs and those of your residents – whether it's managing digital assets, planning escape routes, negotiating vendor contracts, providing insurance considerations and much more.