Meet FS Energy's Kelly Dougherty: Efficiency Advisor for FirstService Residential Boards and Property Owners
As
FS Energy's
Director of Energy Management, Kelly Dougherty supports FirstService Residential boards, building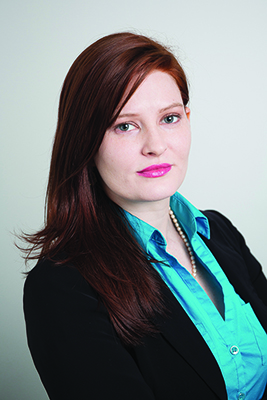 owners and property managers by analyzing and developing
energy efficiency projects
in their buildings.
Dougherty works directly with industry leaders and government agencies to keep her clients informed on the latest technologies,
regulatory requirements
, and incentive programs. She also develops educational seminars for the company's property managers and building staff to help our clients operate their buildings in an efficient manner.
Dougherty brings to her role over 12 years of facilities support, HVAC system operation, energy efficiency retrofits, and project management expertise which she amassed during previous roles at Air Ideal Inc. and Insight Civil Engineering. Her strengths lie in developing long-term strategies for her clients by implementing energy efficiency projects that reduce energy use and costs.
Dougherty is currently a candidate for a Master of Science in Sustainability Management at Columbia University's Earth Institute with a focus on corporate sustainability strategies, infrastructure resiliency development, and energy reduction planning.
To learn more about FS Energy, please contact
FirstService Residential
.