Six Essential Elements to a Great Community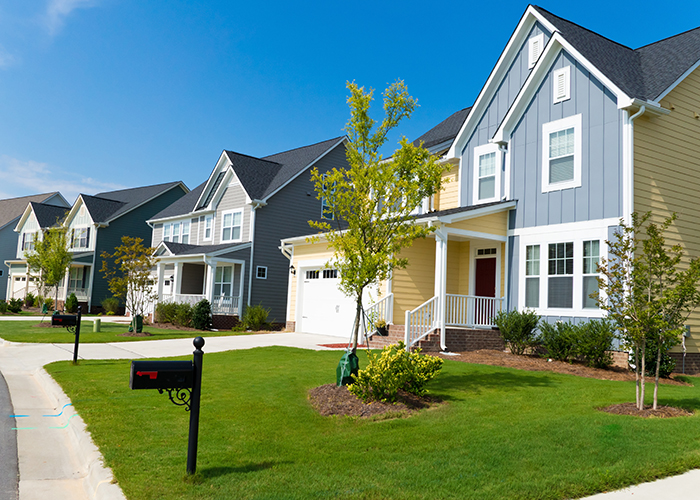 Good community living looks easy. People are smiling. Residents are enjoying amenities. And the neighborhood or building looks amazing.
But behind all this, there's a lot of hard work. So who, exactly, is responsible for creating the kind of place people love to call home? And how does it all come together? Well, those answers are what we're here for.
"A lot of things need to converge to create a vibrant, stable community," said Edwin Lugo, Vice President of South Florida High-Rise for FirstService Residential. "It takes a real synergy of all parties involved."
With that, let's take a look at the essential elements that need to come together to create a great community.
1. An Association Board Understands Its Role.
Board members have a big job to do. Many jobs, in fact such as acting as the fiscal steward of the homeowners' association; making sure the common properties are properly maintained and ensuring governing documents are enforced at all times. As part of this role, the board may enact policies designed to help them fulfill these two primary duties. A board will also organize committees of volunteers to accomplish specific objectives on the association's behalf. Board members and officers are duly elected according to the processes set forth in their bylaws and applicable law. The officers generally are the president, vice president, secretary, and treasurer.
2. The Right Personalities.
You can formalize the processes. You can write all of the policies. And you can define every role. But if the wrong personalities are part of the equation, it will hamper efficiency (or even worse, cause conflict). That's why board members need to learn to put business first and set aside the politics.
3. Partner With The Right Property Manager.
While some communities are self-managed, many look to the expertise of an excellent property management company (learn more below) with the tools to implement and enforce the vision of the community as established by the board. That's the big picture – property management companies typically offer a host of day-to-day services, too. The property management company will assign a property manager with the kind of character that's in sync with the culture of the community and the personalities of the board. Oftentimes, they're the people who address residents' immediate needs like questions or repairs. These management companies are also responsible for the collection of dues and assessments. They act as a liaison between service and repair companies, and they coordinate improvement or maintenance projects on the property with the day-to-day affairs of the association. In short, they provide full management services so board members can stay focused on their specific duties.
4. Expertise Where It Counts.
There are a lot of great property managers out there. Dedicated. Committed. And available to clients around the clock. They know how to be cheerful with residents, yet firm with vendors. But different communities require different expertise. Fortunately, it's easy to tell what kinds of
special certifications
a property manager has – just look at the acronym after his or her name.
5. A Property Management Company That's A Great Fit.
Not only is it important to have an excellent property manager, but it's essential that this individual is backed by a supportive and experienced property management team. Also referred to as a community management company, this organization is responsible for managing the accounting needs of the associations and providing support for the property manager who serves your community. This includes keeping a database of trusted and certified repair professionals and other vendors, pioneering new technology to ease the community's day-to-day tasks and responsibilities, and providing a deep bench of knowledge and expertise so that great solutions and insight are always available to associations.
6. A Shared Vision of Value.
It's essential that boards and their property management companies are congruent in their definition of "value." This philosophy affects the board's activities – from choosing vendors to deciding which property management company to partner with. When all parties involved realize that added value supersedes bargain-basement pricing, then effective decisions can be made and solutions realized. In fact, when compared with the headaches that come with budget vendors, a company that delivers value-added service actually saves you money.
There you have it – the six essential elements for great communities. Each has an important role to play, and when each is working in concert with the other, great things can happen for your community.
For more on what an excellent property management company (and an expert property manager) can do for you,
contact FirstService Residential
, North America's property management leader.