How Your Property Management Company is Your Best Friend During Hurricane Season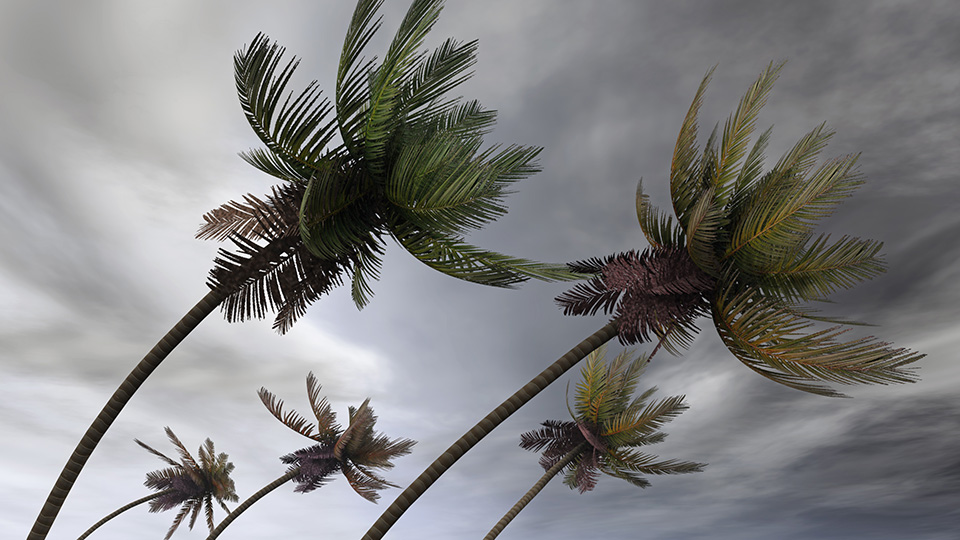 As a board member of a condominium or homeowners association near the coast, hurricanes are of special concern. But did you know that the best property management company can help you prepare for the season – and even minimize its impact on your community? That makes your property manager more than just a fair weather friend.

The full range of hurricane preparedness goes beyond all the things you'd do to your physical structures prior to the landfall of a major storm. A truly thorough approach will take into account much more than that, and your property management company can help you accomplish this major task in a way that doesn't feel like so much heavy lifting.

So in the interest of helping you achieve the best property management service during (and even before!) hurricane season, here are the things that should be done before a single cloud gathers on the horizon – and some tips for what to do after a storm hits.
Before Hurricane Season Begins
1. Make your plan.
It's essential to create your hurricane preparedness plan in conjunction with your property management company. Share this plan with all board members and residents. And don't forget those snowbirds who may not live in your community year-round. Be sure to train and cross-train your community staff and board members on their roles before, during and after an extreme weather event. Residents should also understand their roles when it comes to securing their private property. Your plan should also include instructions for vendors for securing their equipment and fulfilling vital roles before and after a storm.
2. Think digitally.
Most of us tend to focus on physical structures as part of hurricane preparation. But don't forget your digital files – all of your association's records and files should be backed up on a remote server or on a hard drive that's kept in another location or a fireproof, waterproof safe. That's also a good way to store hard copies of your documents, too. Be sure to include building and facilities plans in case first responders, utilities or insurance representatives need to reference them.
3. Do a contract review.
While you're backing everything up, it's a good time to take a second look at all of your contracts. That way you'll know what level of commitment to expect from your landscaping, security and construction vendors should your community become damaged. Take another look at your insurance policies as well. Make sure they're active, and have a firm grasp on things like limits, exclusions and deductibles. You don't want to be surprised by the fine print.
4. Bank on it.
Your property management company should offer you the ability to pay expenses electronically. This is helpful if signatories are displaced after the hurricane and vendors need to be paid for emergency services.
5. Get the "before" shot.
Videotape your community, its assets (equipment, artwork, furnishings, etc.) and common areas while everything is in working order. Make sure the footage is time- and date-stamped. You can also hire a professional engineer to conduct a formal analysis and supply you with a report. This information will be invaluable during the insurance claims process.
6. Train your staff.
Make sure everyone knows what to do before, during and after a storm. Train them on every aspect of your hurricane preparedness plan, and clearly define their roles and responsibilities. Be sure to cross-train team members in the event personnel are stuck after the storm and unable to get to the property. Role playing pre- and post-storm procedures with staff is helpful to prep them for an emergency.
7. Get extra credit.
While it's pretty standard to use special assessments as a means to pay for extra costs incurred due to storm damages, you may want to consider securing an additional line of credit to use in these instances. A special earmark works, too. Either way, it's easier to do this beforehand than after the fact.
8. Check and double-check.
It's too late to handle maintenance issues if a storm is on the way. Before hurricane season begins, make sure you're ready to respond immediately. If you have generators, this includes testing them and ensuring y ou have an adequate supply of fuel available. Same goes for tree trimming and debris removal – these tasks should be completed before hurricane season so you're not hurrying to do them when a storm is on its way.
9. Build relationships.
A crisis is the wrong time to engage with an insurance remediation company or a public adjustor. Start now, before hurricane season begins. Your insurance remediation company can help with securing the property post-storm, so you'll want to arrange for this eventuality now rather than during the post-hurricane confusion. As for public adjustors, make sure you establish a relationship with one that is reputable, qualified and national. Fly-by-night operations prey on desperate clients after storms. Engaging with a good adjustor now will save you headaches – and money – later.
If a Storm is Imminent
1. Facilities preparation.
If forecasts indicate a storm is heading your direction, make sure any landscaping debris is removed, all building materials and equipment are properly secured, dumpsters are emptied and generators are in working order. Store or secure outdoor furniture and prepare your pool and spa. Shutting down major building systems such as HVAC systems and elevators is recommended for the duration of serious wind events.
2. Communication is key.
Share critical information with your community, including pre-storm plans, storm procedures, disaster relief information, shelter locations and hours, evacuation routes, emergency response numbers, information on shut downs of major building systems and, for those owners with special needs, the Municipal Vulnerable Persons registry. This information should also include tips on how to storm-ready their units, as well as information that will help them navigate the insurance process afterwards, such as saving all receipts for expenses paid in the aftermath of the storm. If the Board of Directors wishes for building personnel to assist residents in securing their units, make sure waivers of liability are in place to safeguard the association's interests. You'll also want to let residents know that management will be entering their premises if units need to be drained or dried.

Ensure each staff member knows their supervisor's phone numbers and when they should report back to work following a storm. All employees should have identification that confirms they are employed by your association to allow them to get past potential checkpoints set up by authorities following a storm.
Post-Storm
1. Act quickly.
As soon as is it is safe to re-enter your community, mitigate damages by placing tarps over open roofs, broken windows and open doors. Remove debris as soon as possible. And take steps to secure the community from vandals and looters. This stage is critical in order to ensure resident safety and minimize future damage to the property. Management should have post-storm questionnaires available for residents to document damage to their units or common areas.
2. Put your plan in motion.
Remember that disaster plan everyone was trained on? Keep it in action – have a designated person who helps residents share information. You'll also need a liaison who coordinates with emergency services providers.
3. Prep for rebuilding.
Determine your construction needs and the associated costs. Do not accept any insurance company's offer for money in exchange for releases or settlements. Suspend those services you won't need for awhile, like lawn or pool maintenance (if your contract allows). Take a look at your governing documents' "repair after casualty" section for guidance, then complete your proof of loss forms with your insurance company and meet with licensed professionals for rebuilding. Be sure to take pictures of all damage for proper documentation as this will greatly assist when assessing replacement costs and future needs.

Remember, you can't control hurricane season. But you can control its impact on you, your association, and your community. When you partner with a good property management company, all the steps you see here happen automatically, seamlessly, and flawlessly.

You don't have to weather hurricane season alone. Sign up to download our complimentary hurricane preparedness guide and learn more about the benefits of partnering with a property management company.