How to Create a Building Maintenance Schedule for Your High-Rise Community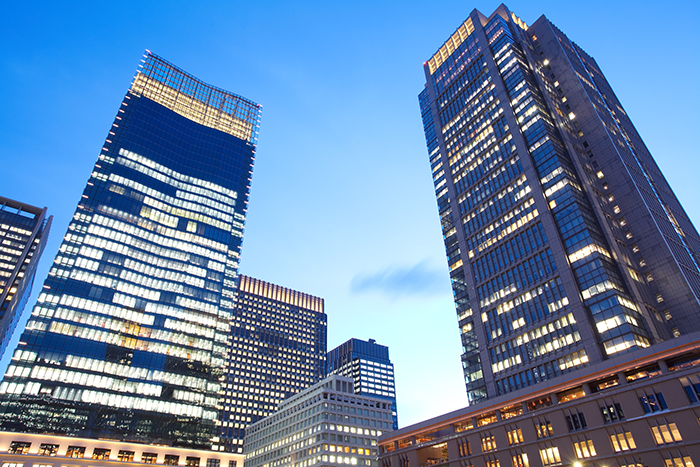 Creating and executing a comprehensive preventative maintenance plan for your high-rise community should be a top priority for your board, residents and property management company alike. The benefits of preventative maintenance are countless, from preventing the premature breakdown of mechanical systems, to prolonging the useful life of virtually every system in your community, to predicting when potential repairs or replacements may be in order.
All of this adds up to more accurate budgeting for your high-rise maintenance needs. Perhaps most importantly, a detailed preventative maintenance schedule will go a long way to significantly reduce the loss of services, which is always good news for your entire community, because, as we say: happy residents, happy high-rise.
So, where to begin? With so many moving parts to keep track of in a robust high-rise community, it may seem a little daunting to imagine how to manage and implement a preventative maintenance program and schedule to cover your entire community – including what goes on inside each resident's home. That's where a licensed professional team and knowledgeable property management company can really help.
1. Don't go at it alone.
In order to create, implement and monitor a complete preventative maintenance schedule for your high-rise community, it's imperative that you enlist the help of experienced professionals. A respected community association management company can create and execute your overall plan, but you will also need the enthusiastic commitment of an in-house maintenance staff, as well as outside expert service technicians and professionals with a deep understanding of specific systems.
2. It's a lot of work, so what's the upside?
Overall, preventative maintenance can have a major impact on both cost control and loss prevention for your high-rise community. Your preventative maintenance schedule will allow you to begin to identify and anticipate repair or replacement costs throughout the year. It will also forecast when major costs need to be included in your yearly budget, so that your community runs smoothly without any inconvenient surprises that disrupt the living experience of your residents. Through careful, regular inspections and maintenance, you can ensure the value of your high-rise property is maintained while doing everything you can to make sure your residents are enjoying a pleasant environment.
3. Have high hopes for your high-rise.
Why is high-rise maintenance so important for your community? High-rise and large-scale buildings require more care and maintenance in general, especially in preparation for changes in the season throughout the year. Your high-rise has many complex systems, and a long list of items needs to be checked, serviced and adjusted. These systems might include HVAC units, plumbing, boilers, water filtration systems, and more. A property management company with experience in managing a high volume of high-rise buildings will understand the importance of preventative maintenance, will have tried and true best practices in this area, and will be ready to help you execute your plan effectively so that you can begin to reap the benefits.
4. Create an actionable schedule.
While it's a daunting task, the end results are worth it. As time goes by, everyone involved will reap the rewards and become personally invested in making sure your high-rise is maintained to the highest standards, not just because it ultimately makes everyone's life easier and saves money, but also because it creates a well-oiled environment in which happy residents thrive.
The foundation of a good preventative maintenance plan is simple: sweat the small stuff. You won't believe how much money you can save by recognizing and repairing a small problem before it turns into a much larger issue. Start by walking your entire property and visually documenting building systems, public spaces, private spaces and all structural surfaces. Create a complete list of components to be inspected and maintained, and develop a preventative maintenance schedule that's broken into at least four categories: monthly, quarterly, semi-annually and annually. Experienced property management companies often have systems in place to help facilitate your plans, like FirstService Residential Connect developed by FirstService Residential, which provides timely reminders and notifications when routine maintenance is required. The FirstService Residential Connect portal also delivers communications to keep residents up-to-date on maintenance windows, repair work and more.
5. Put your plan into action.
Once you have a complete list of all the equipment and systems within your high-rise property, you and your team need to do your homework in order to establish a maintenance schedule. Work with the system manufacturers to identify suggested maintenance schedules for equipment to run at maximum efficiency. Then, put your plan into action. By executing your preventative maintenance plan, you'll be resting easier knowing you are one step ahead of those fearsome surprise maintenance fiascos.
Your entire high-rise community, from the board to your building's maintenance staff to the residents, will reap the numerous benefits of your preventative maintenance planning. For more information on how to put a preventative maintenance plan in place in your high-rise community,
contact FirstService Residential
, North America's leading property management company.