Episode #4: Self Awareness and the Power of Empathy
Watch the full video here!
About the Episode
In episode #4 of the Get On Board podcast, Michael Mendillo and guests Ilana Maimon and Walter Christian, dive deep on empathy and what it means to truly care about your employees, team and other people in general. They define empathy as the ability to emotionally understand what other people feel, see things from their point of view, and imagine yourself in their place – and how that relates to business and in life.
The trio discusses how empathy plays a pivotal role in empowering people to grow personally and professionally and how having empathy from the "top down" can lead to and nurture a culture of collaboration and innovation.
About the Guests
Ilana Maimon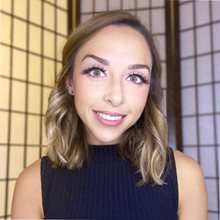 Senior Marketing Campaign Manager, FirstService Residential
Ilana Maimon is the Senior Marketing Campaign Manager for FirstService Residential. With over 10 years of industry experience, Ilana oversees our research team, as well as, drives growth marketing initiatives and campaigns within markets throughout the East region. In her role, she runs intelligent, automated marketing campaigns to our prospects, analyzes the metrics around those campaigns and then optimizes based on performance.
With a background in accounting, operations and marketing within the real estate industry, Ilana draws on her intersectional expertise to inform marketing strategy. Ilana earned a BA degree in Communication from University of Massachusetts Amherst.



Walter Christian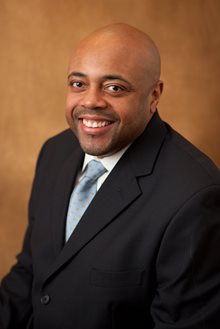 Regional Technical Director, FirstService Residential
Walter Christian is the Regional Technical Director for FirstService Residential. With over 22 years of experience in real estate related technology, Walter oversees all technology operations, systems, security and infrastructure for the various departments within markets throughout the East region. In his role, Walter manages all technical associates, voice and data, technical budgets and expenses, designs and implements local environments to meet national guidelines, and negotiates technical contracts for the region. As an evolved and strategic thinker, Walter's expertise lies in real estate but he is also well versed in hospitality, legal and accounting vertical markets, with a focus on allowing the business to drive the technology. Walter earned a BBA and MS from Baruch College.
In his spare time, Walter enjoys a good bowl of Mac n' Cheese and long walks in the park.



About the Get On Board Podcast
The Get on Board podcast is a leadership podcast that will help you discover leadership wisdom through thoughtful and real conversations. Join your host and FirstService Residential, president, Michael Mendillo, as he shares perspective on culture, people and what being a great leader truly means.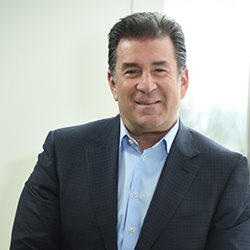 Michael Mendillo is an equity partner with FirstService Residential, the largest residential management company in North America. As president and principal, Michael's responsibilities include client retention, leadership development, culture building, organizational growth and strategic initiatives. Michael possesses first-hand knowledge of industry and corporate trends and challenges, having directly pitched and closed some of the largest communities in the region. Michael is responsible for identifying, due diligence and negotiation of all regional acquisitions – through closing and integration. He has been involved in 24 such strategic acquisitions including The Niles Company, Community Management Group and the Abbott Group, attributing to the key growth of the organization.
Listen and/or watch the full episode above! For more Get On Board podcast updates, follow FirstService Residential on Facebook and LinkedIn, and don't forget to subscribe on the podcast platform of your choice!



You Can Read the Full Episode Transcript Below!
0:01
[Music]
0:15
yeah so i want to i want to bring
0:17
clarity to our our listeners on that
0:19
because i look at it like
0:21
in in
0:22
through my lenses is
0:25
if you work all year
0:28
to
0:29
play in a game
0:31
and we'll use baseball as an analogy
0:34
and you play
0:36
all the games throughout the year and
0:37
you make it to the playoffs and you end
0:39
up winning the world series
0:41
after you take your month off or two
0:43
months off
0:45
what do you do
0:46
you go right back to training
0:48
you go right back to training because
0:49
what do you want to do you want to win
0:50
again
0:52
you actually want to win again it
0:54
doesn't guarantee you you won you're the
0:56
world champions best
0:58
team best baseball team
1:00
so you work
1:02
harder
1:03
then you go to spring training
1:05
and you work harder and you condition
1:08
and then you start playing one game at a
1:10
time
1:11
to do it again
1:13
now if you enjoy what you do
1:16
and you really buy into the winning
1:19
mentality and you really
1:22
care about your fellow teammates and
1:24
caring doesn't mean you love them every
1:26
minute caring doesn't mean you're all
1:28
identical
1:29
caring means that you have the ability
1:32
to kind of understand and respect the
1:35
importance of each other and how to work
1:37
together as a team
1:39
then it doesn't feel like work and i
1:41
agree with you that that's that that's
1:42
right but i wanted to bring a little
1:44
more
1:45
additional clarity to that because i
1:47
think
1:48
achieving success
1:50
takes just this amount of time
1:53
to maintain
1:54
that because you because again walter to
1:57
your point
1:58
kodak pontiac
2:00
they were the number one zenith they
2:02
were the number one brands
2:04
who's gonna tip past them you ever think
2:06
pan am would go out of business
2:08
when you see those
2:10
icon
2:11
icon brands
2:13
getting their ass kicked
2:15
by someone else coming in it's because
2:17
they weren't innovative they were they
2:19
weren't watching that person going i'm
2:21
going to train harder i'm coming in
2:23
different this time and i'm going to
2:25
take them down in those situations and
2:28
that's what that's what happened so it's
2:30
always constantly
2:32
us staying on our game as individual
2:34
leaders being relevant
2:37
right i get i get a lot of times
2:38
questions of you know you still go to
2:40
these events or wow you still come out
2:43
like
2:44
yeah
2:45
like what does that mean you you hit a
2:46
plateau and you you're not
2:49
you're not going to learn or you don't
2:50
want to meet new people or see other
2:53
people look if you're
2:55
taking a different chapter in your life
2:57
or a different direction i get it but at
2:59
the end of the day you know of course
3:01
i'm going to stay in i want to learn i
3:03
want to i want to be you know relevant
3:06
relevant in in today's
3:08
kind of thinking
3:10
so those are things i feel you know
3:12
really really resonate as individual
3:15
leaders and and and company as well
3:19
um
3:19
walter
3:20
from
3:22
a standpoint of the power of
3:25
self-awareness
3:26
does that in your mind is self-awareness
3:29
and what do you
3:30
what do you think self-awareness is and
3:32
does it play a part
3:34
in the culture that you're a part of
3:38
so michael i i
3:40
i totally feel self-awareness is part of
3:42
the culture and
3:45
just to attack onto what alana was
3:46
saying about culture
3:49
it doesn't necessarily go on cruise
3:51
control it doesn't stay static it's
3:54
something that
3:55
once you're in it
3:57
and you're living it it becomes
3:59
contagious almost like a virus where it
4:02
spreads itself and when you look at this
4:05
country
4:06
this country had a culture of innovation
4:09
if it didn't have that culture
4:11
i'd be going to los angeles via railroad
4:13
and it'll take me five days still right
4:16
but now i hop on a plane and it's five
4:18
hours it's
4:19
that's the way things
4:21
are in this country and that's the way
4:24
you want your company to be as well
4:27
now like for me personally one of the
4:30
biggest things that
4:32
i and i do a lot of self-reflection um i
4:36
i live by a lake i walk around the lake
4:39
sometimes i'll smoke a cigar walking
4:40
around the lake and just think about
4:42
myself where i'm going in life what am i
4:45
do what i'm doing and things of that
4:47
nature and one of the biggest things
4:49
that
4:50
i like one of the big revelations that
4:53
came to me
4:54
some years ago was
4:56
i need to accept myself for who i am
5:00
work on my strengths
5:02
acknowledge my weaknesses
5:04
and not let my weakness be
5:07
something that i
5:09
hide
5:11
but embrace it except that's part of who
5:14
i am because people can you see let me
5:16
ask you do you so the the the weakness
5:19
right
5:20
are
5:21
the challenges right whatever
5:22
terminology we we want to use around
5:25
that
5:27
i have to
5:28
assume
5:31
that at one point
5:33
before you
5:36
i'll say grew as a leader and continue
5:38
to think differently and more mature in
5:41
a sense of things you it had to be a
5:43
time where you didn't want to show that
5:45
weakness right you were embarrassed or
5:47
you you skipped over it um
5:51
what have you learned now
5:53
when you had that and then obviously
5:54
you've now
5:56
gone forward with now
5:58
not you said showing that or speaking
6:01
about it why do you think that that's so
6:03
important for some of your team members
6:06
or even your colleagues
6:08
on an executive level to see that i mean
6:11
don't you think that that weakness shows
6:13
that you're not good you're not strong
6:15
you're not gonna uh uh be the right
6:17
leader what's your
6:19
what's your thinking on that
7:50
yeah good
7:52
yeah that's that's that's great so you
7:54
see
7:55
sharing
7:57
that area of what you're working on to
7:59
improve
8:01
uh the areas that you want to improve
8:03
your weaknesses
8:05
you see that as a positive even to share
8:08
with the teams that report to you you
8:12
see that you see that now and i i agree
8:14
with you because some people challenge
8:16
that and say well why would i let the
8:18
people who report to me know where i'm
8:20
weak they're going to take advantage
8:21
well then i say well then you have the
8:22
wrong people on your team
8:24
and where's your trust
8:26
you know where's your trust in the
8:28
process or where's your trust that
8:29
they're gonna look at that and say thank
8:31
god you are human
8:33
you screw up you know that's okay to to
8:36
do those things so i i'm i'm i'm right
8:38
there with you i think it's uh terrific
8:41
the yankee example is just painful now
8:43
because they're not in the playoffs so i
8:44
don't don't appreciate that one but um
8:47
alana um
8:49
uh
8:50
your thoughts on
8:52
empathy how important is empathy
8:56
in a culture
8:58
empathy is everything yeah and and it's
9:01
not to be confused with sympathy because
9:03
while it's important to
9:05
um
9:06
be able to you know provide supportive
9:10
uh maybe sensitive support to
9:12
individuals who need it i think it's
9:14
even more important to be empathetic
9:16
because then you can push yourself in
9:17
the shoes of another person
9:20
and i think that just really connects us
9:21
all um it makes us human um i i love
9:24
what walter was saying about you know
9:26
sharing those vulnerabilities to instill
9:29
trust in those around us and to you know
9:32
be human and show those weaknesses and
9:34
um i think it's important to convey
9:36
those weaknesses if you're comfortable
9:38
with it with the members of your team
9:39
because it just brings you closer yeah
9:42
that's that's that's great
9:44
and and your thoughts during
9:46
uh the pandemic
9:49
did empathy play
9:51
a bigger part not as much
9:53
was it needed what was your your
9:56
leadership view on that and and is there
9:59
any
10:00
areas or examples that you can share
10:02
that you saw in real time with that
10:06
absolutely um you know from a marketing
10:08
standpoint it's imperative to be able to
10:11
empathize with your audience
10:13
you want to deliver on the needs that
10:15
they're looking for you don't want to
10:17
over communicate because you can imagine
10:19
that you know in in times of crisis that
10:21
people are already seeking out you know
10:24
various media outlets to try and do some
10:27
research of their own maybe they're
10:28
feeling the fatigue of all of the
10:30
communications from any brand they
10:32
subscribe to
10:34
it's you don't want to over burden
10:36
people and you want to try to anticipate
10:39
what they might be going through and
10:40
just be
10:41
kind and thoughtful
10:44
so that you can
10:45
be there for them be that light in a
10:47
dark time um and can really show that
10:50
you're listening and you care so i think
10:53
with the pandemic you have this intense
10:57
shared trauma experienced by everybody
10:59
at different calibers
11:01
and to be able to harness onto empathy
11:05
i think really
11:06
brings us a little closer because at the
11:08
end of the day we're all going through
11:09
the same experience
11:11
maybe some people have more
11:12
complications they're taking care of
11:14
their kids they're trying to maintain
11:16
their job while working from home after
11:18
working in an office for maybe 20 years
11:21
or more
11:22
and so there's a lot of pivoting
11:23
involved and a lot of
11:26
challenges as far as changes as i had
11:28
mentioned before it's not comfortable
11:29
for everyone so if you can empathize and
11:33
try and put yourself in the shoes of
11:35
another person and just
11:37
try and understand what their life might
11:39
be like i think that will
11:41
really help you connect with them and
11:42
and deliver on uh providing what they
11:45
need
11:46
yeah that's that is
11:48
that is terrific and i'm i'm so
11:50
shoulder-to-shoulder on you this with
11:52
this
11:53
especially during the pandemic
11:55
that it was so
11:57
important
11:59
that we created kind of hope
12:02
during that time
12:04
because speaking on behalf of our
12:06
associates in the service business
12:10
they personally were going through it as
12:12
you pointed out and some people might
12:14
not have been able to see their loved
12:16
ones some people have lost their loved
12:17
ones some people had to deal with their
12:22
ailments of of of being careful of what
12:25
they may catch during the covet time
12:28
then it's some people's
12:30
environment at home might not be as warm
12:33
and
12:34
engaging than other people and some
12:36
people lived alone and it was very
12:38
lonely and quiet some their homes maybe
12:41
weren't
12:42
uh
12:42
large enough when you're there 24 7 for
12:46
six months
12:47
but then your day-to-day job is to
12:50
service
12:51
people who are feeling the same thing
12:53
and we're getting paid to service them
12:55
but at the same time we're human being
12:57
in the same uh appointment well i'm not
13:00
really sure there's a lot you can do
13:02
around it except
13:03
constantly remind that empathy is real
13:07
and being authentic in that which
13:09
creates hope
13:11
so you know a lot during this time
13:14
uh we had a lot of business
13:16
conversations around this and figuring
13:18
out how and what we can do so you know
13:20
you have your your resources your
13:22
technology or
13:23
layers of other resources you can put in
13:25
which is all good
13:27
strong differentiators uh in those areas
13:30
but the other part was
13:32
i think we got to keep in touch with our
13:34
people that's just how you doing
13:36
like really no how are you doing and
13:39
when that culture goes the answer is
13:42
you didn't do really anything to cure it
13:45
you didn't give them the magic pill that
13:47
made it go away you kind of knew you
13:49
weren't going to
13:51
but you made someone feel a little bit
13:53
better
13:54
and doing that might have just got them
13:55
through that one day that it was a
13:57
little bit more than it was the day
13:59
before
14:00
and that's that's acting on empathy
14:03
that's really acting on empathy and
14:06
using that to leverage to benefit as a
14:09
team
14:10
and how that team can can benefit from
14:13
that so i am i am so right there with
14:15
you and we saw it in in real time and by
14:17
the way folks you know we're not out of
14:20
this
14:21
the if you look at history
14:24
of anything of crisis in history
14:26
the actual act of the crisis if it's
14:30
a storm
14:32
of any sort you know a hurricane if it's
14:35
a a horrific fire a terrorist attack
14:39
whatever it is
14:41
in the moment
14:42
is one part of the impact
14:45
then it's the post
14:47
and the post lingers
14:50
because you have time to think about
14:51
what happened and then you have to
14:53
process
14:54
so i share this because i i wish it
14:58
won't happen i wish it doesn't happen
15:02
but realistically i feel the post part
15:05
of this is going to have some ripple
15:07
effect now the good news is you know
15:09
this too shall pass but when i don't
15:13
know nobody knows we can predict but
15:15
nobody knows but it's a matter of how
15:18
are we going to get by together as a
15:20
team utilizing leadership utilizing a
15:22
culture
15:23
that is embracing to help but here's the
15:26
deal is
15:27
it's not going to be smooth
15:29
you know it's going to people are going
15:31
to hit different walls they're going to
15:33
need different types of areas of what to
15:35
reach out to but if your culture of your
15:36
company or the culture on your team
15:39
is one of where you welcome
15:42
you welcome
15:44
conversations you allow an environment
15:46
for people to
15:48
voice their thoughts or
15:50
their feelings
15:52
or their emotions at the time
15:54
it's healthy it's healthy yes we all
15:56
have a job to do yes there is a
15:59
day-to-day that needs to get done 100
16:02
you know during during the early parts
16:04
of of the pandemic
16:06
it didn't stop the weather
16:08
it didn't stop leaks
16:10
it didn't stop you know things that
16:12
needed to be done on projects right so
16:15
your day-to-day still ought to go on it
16:17
but oh by the way we're clumping this on
16:19
top of it and you got to deal with that
16:22
you know so i believe a culture
16:25
is incredibly powerful
16:28
in times of when you need them
16:30
so um i want to
16:32
you know end the culture
16:35
theme
16:36
uh with with that and thank both of you
16:41
is uh before though uh we
16:44
we we sign off here
16:46
um
16:47
any last words
16:49
if you were to sum up
16:50
you know
16:52
in the future will culture culture
16:55
always play a part
16:56
or do you think you know culture will at
16:59
one point not be important
17:01
in the future so i'll give ichi ichia
17:03
uh you know a little time to to answer
17:06
that so uh walter
17:08
your thoughts on that
17:10
so
17:11
michael let me tell you i'm a big
17:13
believer in culture
17:15
i believe in it in so many different
17:17
aspects of my own personal life so my
17:20
kids are into youth athletics and
17:23
i coach
17:25
and my teams are abnormally successful
17:29
we're either winning championships or
17:31
getting to championship games and we're
17:33
beating top tier talent
17:35
and we're pulling from a five mile
17:36
radius where we're beating teams that
17:38
are pulling from 100 mile radius and one
17:40
of the main reasons i think we're
17:42
beating people is because we have a
17:44
culture a culture that is nurturing
17:48
a culture where we teach our kids to
17:51
respect one another respect their
17:54
teammates respect the coaches respect
17:57
their opposition
17:58
and we teach them
18:00
how to be in a winning environment to
18:03
win with dignity and class to be
18:07
professional even at the ages of eight
18:10
and nine
18:11
we're teaching them how to do that we're
18:13
building that type of culture where we
18:16
had a circumstance where a player came
18:18
onto the team who didn't fit in that
18:20
mantra and
18:22
caused the bit of a
18:24
let's say a a little ruffle in the waves
18:28
and that player left the team and then
18:31
we went back to being the team we were
18:34
where we would just go out there be
18:36
supportive you wouldn't hear negative
18:38
words from players coaches towards one
18:41
another or anything like that and that
18:43
is the culture of a winning team that's
18:46
the culture of a winning organization
18:49
and we have that
18:51
in children
18:52
and if we as adults see that and we use
18:55
that same formula in our everyday lives
18:59
we'll have positive circles all around
19:01
us and we'll continue to build and grow
19:03
positively
19:05
in any endeavor that we take on yeah
19:08
that's great i love that you chose
19:11
to take it personal the last part is
19:13
because it does show that culture is in
19:16
our towns
19:18
in our communities we live in at our
19:21
churches
19:22
uh our family our friends all of the
19:24
above
19:25
is it and and teaching
19:28
that and paying forward
19:30
on
19:31
the
19:32
next generation coming up sets the tone
19:35
of the power of culture so love love
19:38
that you put that in uh that was that
19:40
was great
19:41
uh alana okay
19:43
will you say something yeah one other
19:44
thing michael yeah one thing that people
19:46
have to realize
19:48
is
19:49
like people think talent is something
19:51
that you're born with and it may be your
19:53
birthright they don't understand that
19:55
talent is something that you develop
19:57
it's something that you can improve from
20:00
day one to whatever your last day is
20:03
that's something you can develop and it
20:05
will evolve with you and that's what
20:07
culture is culture is not something that
20:10
is static once it's created it sits it's
20:13
something that you have to constantly
20:14
evolve and grow and that's what my
20:17
thinking is with my teams and that's
20:19
what that's what we need to do as an
20:22
organization just continue to evolve
20:24
sorry lana i didn't mean to cut you off
20:26
no that was that's that's great attitude
20:28
uh and again choice right hard work
20:32
that's what i'm i'm hearing on it you
20:34
know on the punch line on it and you
20:37
know this just doesn't come easy you
20:39
know you don't you don't watch a podcast
20:40
or read read a book on culture and say
20:43
okay i get it like it's action what are
20:46
you taking action every day where do you
20:48
take an action that's going to make a
20:50
difference on your leadership continuing
20:52
to develop and and and rise above the
20:55
other leaders that that you're you're
20:57
with so great great stuff
20:59
um alana your thoughts
21:02
um i love everything that walter said i
21:05
wish to echo those sentiments um on top
21:08
of that i think that um culture is
21:10
inherently tied to identity
21:12
and so with that you will absolutely see
21:15
culture playing a major role with
21:16
organizations and just with individuals
21:19
and you know maybe where they identify
21:21
themselves and how they operate
21:24
i think that
21:26
culture
21:27
will really shape the future
21:29
organizations of the world and i think
21:31
the strongest cultures in those
21:33
organizations will will reap you know
21:36
the rewards of the success they sow
21:39
and i think that it leaves a profound
21:42
impact on the people that are involved
21:45
in those communities in those
21:46
organizations and it just improves their
21:49
quality of life overall
21:51
so i i love the real life application of
21:54
uh walter with his coaching his baseball
21:56
teams and i think that if we can take
21:59
that message of you know focusing on
22:02
growth fostering respect being kind
22:05
having empathy um and you know
22:08
moving forward that we're going to see a
22:11
lot of incredible things in the future
22:14
that's great great and a great great
22:16
ending because i think again
22:18
um people who feel
22:20
you know keep your home issues at home
22:23
and keep your work issues at work
22:25
i think there's really not a there's not
22:27
a realistic thought process there
22:28
because we're human we take those into
22:31
both both ends because we're human it's
22:33
it's very difficult to detach from
22:36
something that you care about if it's
22:38
your family how do you not take it to
22:40
work if you care about your work and
22:42
you're passionate about your work how do
22:43
you not come home
22:45
if you're happy uh or not or if you're
22:48
unhappy how does it not affect your home
22:50
life you know and again
22:52
it's great to hear that because this
22:54
just doesn't happen at work it really is
22:57
a choice
22:58
and it's a
23:00
lifestyle
23:01
thought process
23:03
lifestyle change and we can always
23:05
always improve it so
23:06
you know we're thrilled to be here we're
23:09
thrilled to have these conversations
23:11
with great people that are bringing
23:12
different views
23:14
uh from it
23:16
and we hope in that uh there are some
23:18
nuggets that you took with it and maybe
23:20
again on the self-awareness where you
23:22
can also see where the areas that you
23:24
can improve and get to the next level
23:26
and it's all about get on board
23:28
like you got to get on board folks
23:30
because if not the the ship's leaving
23:32
without you and you're going to stay at
23:34
the port so to be able to go out there
23:36
and venture off is you gotta get on
23:38
board so uh love the topic near and dear
23:42
to my heart and you you both did a
23:44
fabulous job so it was great spending
23:47
time with you all the best and thank you
23:49
until we see
23:52
[Music]