Episode #3: What is the Value of a Growth Mindset?
Watch the full video here!
About the Episode
In episode #3 of the Get On Board podcast, Michael Mendillo and guests Ilana Maimon and Walter Christian, uncover how acquisitions play a role in shaping culture for the "long game". They also discuss how having a growth mindset can lead to increased collaboration and creativity among teams and companies.
About the Guests
Ilana Maimon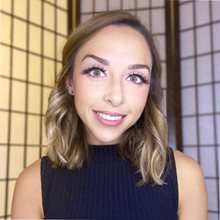 Senior Marketing Campaign Manager, FirstService Residential
Ilana Maimon is the Senior Marketing Campaign Manager for FirstService Residential. With over 10 years of industry experience, Ilana oversees our research team, as well as, drives growth marketing initiatives and campaigns within markets throughout the East region. In her role, she runs intelligent, automated marketing campaigns to our prospects, analyzes the metrics around those campaigns and then optimizes based on performance.
With a background in accounting, operations and marketing within the real estate industry, Ilana draws on her intersectional expertise to inform marketing strategy. Ilana earned a BA degree in Communication from University of Massachusetts Amherst.



Walter Christian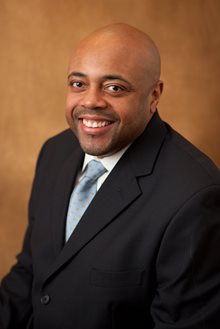 Regional Technical Director, FirstService Residential
Walter Christian is the Regional Technical Director for FirstService Residential. With over 22 years of experience in real estate related technology, Walter oversees all technology operations, systems, security and infrastructure for the various departments within markets throughout the East region. In his role, Walter manages all technical associates, voice and data, technical budgets and expenses, designs and implements local environments to meet national guidelines, and negotiates technical contracts for the region. As an evolved and strategic thinker, Walter's expertise lies in real estate but he is also well versed in hospitality, legal and accounting vertical markets, with a focus on allowing the business to drive the technology. Walter earned a BBA and MS from Baruch College.
In his spare time, Walter enjoys a good bowl of Mac n' Cheese and long walks in the park.



About the Get On Board Podcast
The Get on Board podcast is a leadership podcast that will help you discover leadership wisdom through thoughtful and real conversations. Join your host and FirstService Residential, president, Michael Mendillo, as he shares perspective on culture, people and what being a great leader truly means.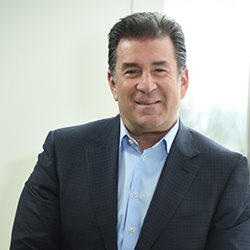 Michael Mendillo is an equity partner with FirstService Residential, the largest residential management company in North America. As president and principal, Michael's responsibilities include client retention, leadership development, culture building, organizational growth and strategic initiatives. Michael possesses first-hand knowledge of industry and corporate trends and challenges, having directly pitched and closed some of the largest communities in the region. Michael is responsible for identifying, due diligence and negotiation of all regional acquisitions – through closing and integration. He has been involved in 24 such strategic acquisitions including The Niles Company, Community Management Group and the Abbott Group, attributing to the key growth of the organization.
Listen and/or watch the full episode above! For more Get On Board podcast updates, follow FirstService Residential on Facebook and LinkedIn, and don't forget to subscribe on the podcast platform of your choice!



You Can Read the Full Episode Transcript Below!
00:01
[Music]
00:15
from a cultural perspective there's
00:17
always days always times that a culture
00:20
can shift
00:22
a mindset can shift of somebody's
00:25
thinking and you're never going to get
00:26
ahead of everything of this but it talks
00:29
about what i feel it comes down to is
00:32
how open-minded you are right so that's
00:34
a growth or a fixed mindset
00:37
so i'm going to ask you know alana
00:40
is you know part of
00:42
one of the things you mentioned about
00:44
when the acquisition took place and an
00:46
acquisition i would say is like two
00:48
divorced families
00:50
marrying
00:51
right you have one style you have
00:53
another and now you become one
00:56
and what style is the right way well
00:58
there's not a right or wrong it's a
01:00
collaborative one that works that comes
01:03
with tremendous amount of clarity around
01:05
communication
01:07
and making sure there's a clear
01:08
understanding of what individuals need
01:11
to expect and how are we doing that who
01:14
owns that communication
01:17
and you had an open
01:19
mind to it you believe but that was a
01:21
choice
01:22
your choice was what we would call a
01:24
growth mindset because you easily could
01:27
have said hey i don't like this it's a
01:29
bigger company i'm going to get lost in
01:31
the shuffle
01:32
you know some of the team members are a
01:34
bit toxic in in insecurities of you
01:38
maybe having this opportunity and easily
01:40
you could have failed that would have
01:41
been the safer easiest way but you made
01:44
a choice
01:45
of a growth mindset
01:47
what is what's what's your point of view
01:50
on the value of growth mindsets among
01:54
your colleagues and how do you cast the
01:57
shadow to influence that
01:59
in the way you operate that helps
02:02
continue to build a culture of a growth
02:04
mindset anything come to mind i'm with
02:10
well i think with the growth mindset
02:12
comes lots of opportunity uh you remain
02:15
open-minded so you're open to
02:16
possibilities you know seeking
02:19
alternative solutions to problems so it
02:22
really creates this excellent
02:23
environment for collaboration when
02:25
you're looking to
02:26
come up with the solution that will work
02:28
for everyone
02:30
when it comes to fixed versus growth
02:32
mindset i think that as human beings we
02:36
want to adhere to one but i think it's
02:39
impossible to to remain
02:42
static you know so at times we're pushed
02:45
in ways that make us uncomfortable
02:47
our boundaries may be bumped up against
02:51
by any kind of a piece of gravity that
02:53
comes your way you know maybe
02:56
some sort of trouble comes up or a
02:57
challenge and it it makes you a little
02:59
uncomfortable because you're not sure
03:00
how to move forward with it but you know
03:03
i think that when we identify those
03:05
moments when we are operating in that
03:07
fixed mindset we're learning more about
03:09
what those boundaries mean to us and
03:12
i think it's the
03:14
acknowledgment that we are temporarily
03:17
in a fixed mindset that will help us
03:18
move forward into something that's a
03:20
little more growth oriented um so with
03:23
the acquisition i was looking for people
03:26
who also had that growth mindset to kind
03:29
of reiterate some of the things that i
03:30
was thinking to
03:32
help feel like i had more support you
03:34
know like walter brought up
03:36
and uh just to make sure that we were
03:38
all kind of moving in the same direction
03:40
which was forward yeah so uh again i
03:43
think what resonates with me uh
03:46
in what you explained is that
03:48
one we have to get comfortable being
03:51
uncomfortable
03:52
so there's not a day that goes by that i
03:54
think
03:55
we all don't feel
03:57
a slight or if not more being
04:00
uncomfortable
04:01
i think there's not a day that goes by
04:03
that in a moment we don't have
04:05
we have a fixed mindset so people look
04:08
at it and say no i'm a growth mindset
04:11
across the board and the reality is you
04:13
may absolutely have a growth mindset in
04:16
creativity you might have a growth
04:18
mindset in
04:20
tolerating challenges uh or addressing
04:24
challenges but you still could be a
04:26
fixed mindset in in a fixed mindset as
04:29
if and this happened to me uh recently
04:32
where uh our team sales and marketing
04:35
team were asking to participate in
04:37
something and i've had experiences
04:41
in this
04:43
venue that really didn't bring an roi to
04:46
the table
04:47
and it didn't um
04:49
i see the value of putting
04:52
resources to this event taking them out
04:54
of the day-to-day spending the dollars
04:56
and it really didn't bring a return
04:59
so
05:00
i immediately was like yeah
05:02
this really hasn't been worked out uh it
05:05
hasn't worked out in the past
05:07
so
05:08
kudos to them they came to me very
05:11
prepared to explain why they felt
05:13
why it was important and why it was
05:15
important now
05:17
and after they gave me all the reasons
05:20
um
05:21
that's when i realized well wait a
05:22
minute if i'm supporting my team this is
05:25
the team that's coming to me and and and
05:28
they're backing their thoughts on this
05:31
i have to kind of break from being a
05:32
fixed mindset even though i know for a
05:34
fact i was
05:36
100 believe it's not going to really
05:38
work out because for years it didn't
05:42
so i said nope i got to stop this
05:45
so i said you know what i support it
05:47
you gave me great reasons i want them to
05:49
know that i'm behind them at times and
05:52
then i knew that it might not work out
05:53
and i'm not coming back with i told you
05:55
so if i'm in
05:58
i'm in and i'm not turning around going
06:00
i knew it it wouldn't no we all when it
06:03
together and we get the challenges
06:05
together and we trip and fall together
06:08
well it ended up that it was really
06:09
actually a very very positive experience
06:12
and a good success story
06:14
but i wanted to make sure the team knew
06:17
and thank them for coaching and guiding
06:20
me through that because i was absolutely
06:23
hell-bent on it and they gave me good
06:26
reasons and but i also wanted them to
06:28
know hey thank you that's showing as a
06:30
leader
06:31
vulnerability right we don't have all
06:33
the answers
06:35
um
06:36
we don't know sometimes what tomorrow's
06:38
gonna bring our mistakes
06:40
could be ones of where we had a blind
06:42
spot
06:43
or we really believed something could
06:45
work and it didn't
06:46
or we're just wrong
06:48
and it's okay leaders
06:50
uh
06:51
thinking this way and sharing it creates
06:54
a culture in your team or in the
06:56
organization
06:58
to allow
06:59
failure we just don't want it to be
07:01
catastrophic
07:02
failures we want the failures to learn
07:05
from it but did we really think it
07:06
through
07:07
and then we know that okay we can't do
07:09
that again or what could we have done to
07:11
make that work
07:13
that mindset is not by words it's by
07:16
your actions
07:17
so walter
07:19
let me ask you uh in your in in your
07:22
career in your journey
07:24
have you been in situations where
07:27
you uh
07:29
believed in something
07:31
and it didn't work out
07:34
and
07:35
how did you handle owning it
07:37
um
07:38
and what was your approach on that and
07:41
what was the reaction of maybe your team
07:43
or the surrounding colleagues of yours
07:47
michael that's a great question and like
07:50
i as soon as you said that and listening
07:52
to the conversation i was thinking back
07:54
throughout my career and
07:56
early on in my career as a
07:58
people leader
08:00
i struggled in
08:03
my ability to handle criticism or
08:06
feedback
08:07
and that's something that over time
08:11
i learned
08:12
how to deal with how to accept and
08:15
basically
08:18
i've i realized that
08:20
when people are giving you constructive
08:22
criticism
08:23
they're doing it because they care
08:25
they're not doing it because they want
08:27
to take shots at you
08:29
and
08:30
you know
08:31
over the last
08:33
i'll say probably six seven years
08:35
i've started doing my reviews with my
08:37
staff i do them as 360 reviews to give
08:40
them the opportunity to help me help
08:43
develop them and help them move forward
08:46
so
08:47
it's something that i think we have to
08:50
do
08:50
with our team to help them get the
08:53
comfort level to
08:54
bring out more in our team now to your
08:58
point there yeah i failed i have failed
09:01
many a time in my career some of them
09:04
have been
09:05
minor some have been major gaffes um i
09:09
was working for a consultant company
09:11
i was one of their lead consultants
09:14
i was putting together a proposal
09:16
for a client
09:18
i left out a very large line item in the
09:22
proposal the client signed it
09:24
we went to move forward we realized we
09:27
were off by about
09:30
30 on the proposal number
09:33
had to go back to the client with you
09:35
know my tail between my legs and say hey
09:38
this deal that was that looked really
09:40
great to you i messed up and i missed
09:42
something
09:43
and
09:44
the client wasn't too happy because it's
09:47
a 30 bump
09:49
but it was what they should have paid
09:51
um
09:53
when it was all said and done we ended
09:55
up doing it at cost
09:58
to make the client happy
10:01
and
10:02
i learned from that that hey
10:05
it's better to measure twice and cut
10:08
once
10:08
than to just measure cut and say oops
10:11
so it was something that i learned from
10:13
but the the thing that really sticks in
10:16
my mind on that situation was the
10:18
reaction from my leader at when that
10:21
happened
10:22
was it wasn't like hey
10:25
i hope you learn from this
10:26
make sure you do this this this
10:29
it was that was a very stupid careless
10:31
mistake
10:33
those aren't the words that are
10:36
supportive and reinforcing
10:39
i'm strong-willed so
10:41
i could take those words and really grow
10:43
from it but not everyone has that type
10:45
of uh
10:47
intestinal fortitude to be able to use
10:49
that and build from it so
10:52
it it's really a matter of
10:54
positioning words in a way that helps
10:57
develop
10:58
your team member when they make a
11:00
mistake so that's something that just
11:02
popped like immediately popped to mind
11:05
when you brought that up so got it and
11:07
and you know what so a couple couple of
11:09
nuggets i pulled from that um
11:12
feedback
11:14
right someone
11:15
looks at
11:17
reads an email
11:18
and or hears
11:20
something negative to them
11:22
again you can't control the person who
11:25
is giving you
11:26
the advice or criticizing you
11:29
constructive or not
11:31
it's up to you
11:33
in the moment and this is where it takes
11:35
a very
11:36
strong mindful approach and you got to
11:39
work on this this is literally like
11:41
how do you become a better athlete is
11:44
you practice you know how do you how do
11:46
you uh uh um get an understanding on
11:50
something you read
11:51
you read over and over again you take
11:53
more uh um
11:55
i'd say steps towards
11:57
you know understanding and educating
11:59
yourself well in this situation it's the
12:02
same thing so it's looking at it and
12:04
saying you know what it's like
12:06
watching a horror
12:08
movie
12:09
and shutting the volume off it's not as
12:11
scary so you in your mind
12:14
have to kind of tune out the noise
12:18
and go into the feedback of the content
12:21
that the person is saying and then pull
12:24
it back
12:25
to yourself and saying okay
12:27
is there truth to this
12:29
like forget the noise
12:31
forget the emotion forget the capital
12:34
letters you're reading and just say is
12:36
that the case so
12:38
a strong leader might say
12:40
to you that you know look this was a
12:43
really good lesson
12:45
but it was a costly one so let let's
12:48
talk about what we learned from it you
12:50
know these are situations where where
12:51
could we have cut
12:53
that uh sooner or could we have avoided
12:56
it and let's talk about how we could
12:58
have done that and what are you gonna do
12:59
moving forward
13:01
now that's the best way to say it but in
13:04
reality
13:05
90 of the time it's not said that way
13:08
it's the way you mentioned how can you
13:10
do that oh i'm disappointed are you
13:13
kidding me in capital letters
13:15
so that then goes back to you
13:19
you how you choose
13:21
to receive the feedback
13:24
and that's really really taking it to
13:26
the next level
13:27
because you're not going to control
13:29
everybody who's who's coming at you so
13:31
typically how people react if someone
13:33
pushes you you push it back
13:35
right that's our reaction
13:37
it goes the same way with this but in
13:39
this case it's hey don't go to the
13:41
violence back you know two wrongs don't
13:44
make a right you know type of thing why
13:46
don't you just take a step back and just
13:48
go okay i have to process this now this
13:50
is very hard to do and we all are human
13:53
where we have some days it comes a
13:55
little easier some days it's a little
13:57
harder and some days you lose it but the
14:00
more that you're aware the more that
14:01
you're having these conversations as
14:03
leaders on your team
14:05
the more this then pulls down to where
14:08
it cascades to where that is the culture
14:10
it's not acceptable
14:12
to be you know pointing out just the
14:14
negative
14:16
it's coachable moment
14:18
you know unless you think the person
14:20
really did it maliciously well then fire
14:21
them or get them off your team or or
14:24
leave the company but if there is
14:27
positive intent you believe and you're
14:30
genuinely
14:32
staying
14:33
open-minded to the situation curious
14:36
open-minded um
14:38
you have a better way of
14:40
of creating that so it's good good good
14:43
points and spot on in reference to that
14:46
and i think you know in our careers
14:49
you know there's always
14:51
days that you feel you kind of mastered
14:53
things and then you know something
14:55
happens and you're like school
14:58
[Music]