YouTube Video: Understanding Strata Bylaws
Learn about enforcing bylaws at your strata corporation by watching the recent presentation hosted by FirstService Residential. The seminar was led by guest speakers Sean Ingraham (Managing Broker for FirstService Residential BC) and Jamie Bleay (Lawyer at Access Law Group).
Click here
to watch FirstService Residential's recent educational seminar on "Understanding and Enforcing Bylaws".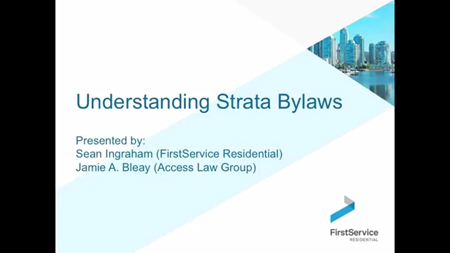 To learn more about enforcing strata bylaws click here.