To Self-Manage or Not? How to Get the Best Property Management Service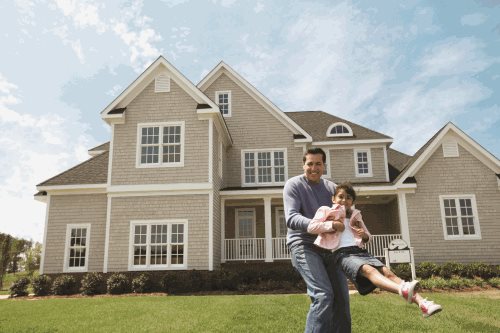 How can I obtain optimal service for my Strata? That's a question Strata Councils wrestle with regularly. Some self-managed properties believe they cannot afford to hire a professional property management company to manage and maintain their Strata's operations, assets, finances, common areas and other day-to-day activities. However, as you will learn in this article, a professional property management company is one thing many communities cannot afford to be without.

The Right Experience Can Increase Your Property Values

A full-service property management company can increase your property's value by closely managing daily operations, regular maintenance, finance, accounting, billing, collections, insurance coverage, contract negotiation, landscaping, staffing and compliance with changing federal, provincial and municipal legislation.

The best property management companies typically have extensive experience managing thousands of residential units of all sizes, types, and sections, developing deep expertise, skills, knowledge and best practices in this broad range of areas.

With years of service, these professional companies build strong relationships, develop a circle of insured and trusted vendors and cost-savings partners, and continuously evolve new and tailored products, services and tools designed to maximize property values and enhance the quality of life for Homeowners.

The right management company will use these relationships to negotiate costs for property maintenance and improvements, and create a plan specifically for your Strata to save money and realize its goals sooner.

What Kind of Service Does Your Strata Expect?

Finding the best property management service that is also effective and cost efficient requires 24/7 attention, knowledge, and, most importantly, experience across a broad spectrum of areas, such as operations, maintenance, finance, collections, legal compliance, community activities, customer service and more.

In self-managed communities, these critical responsibilities are handled by Strata Council Members, which are almost always volunteers. If Council Members have the right experience, knowledge and time to successfully fulfill these duties, Homeowners' property values will remain strong and the community will thrive. However, there are many situations in which a professional property management company can provide added value for communities by teaming up with Strata Council Members.



Everyday Issues Are Covered – But What Happens in a Major Emergency?

The best property management company will not only handle routine tasks attentively and proactively – they should also have a comprehensive emergency plan in place to handle major events, such as a storm, earthquake or other disruption. Unforeseen emergencies and natural disasters can cause multiple units to suddenly require more intensive attention – and take much more time and energy than your Council Members may have, especially if they themselves are recovering from a potential emergency situation.

For self-managed properties, just one major event can severely strain the available budget with remediation work after-hours service calls, and replacement costs for damaged fixtures and equipment. Having a property management company that can execute your emergency plan immediately will help your community tackle this burden head on.


Don't Lose Control of Your Property

The right property management company will have all of the major resources you need, with qualified Strata Managers and vendor relationships that you can trust and count on. They will develop a personal relationship with your Council and Owners, and will assign a well-trained Manager to serve your community, taking care to ensure the Manager is the right fit for your Strata.

Remember, property management companies work under the direction of the Strata Council, and do not make the Strata's rules, sign contracts or enter into other legally binding contracts on its behalf. Rather, these are the responsibilities of Council Members - and property management companies are hired to enforce the directives they have set.

In other words, the property management company with the best service provides guidance to your Strata Council to help make educated decisions in the best interest of Owners, ultimately implementing the decisions as directed by your Council to ensure your property is run the way you want it to be.


Is Your Strata Protected from Legal Issues?

Busy Council Members may not have sufficient time to dedicate to thoroughly understand their community's covenants and bylaws. If you choose to self-manage, your Council must have a thorough education in property management to ensure you are complying with all federal, provincial and municipal laws. For example, are you complying with the new amendments to the Strata Property Act? Are you making changes in line with new municipal organic waste requirements? Are you properly operating trust accounts for your Strata's funds?

While smaller communities may save money by handling all these responsibilities themselves, one bad mistake or dishonest vendor can wipe out any potential gains. In addition, if Council Members make critical errors or omissions, not only may individual property values suffer, but Council Members and Homeowners may also be at risk for personal liability. Do you carry the proper D&O (Directors and Officers) insurance? If you are not sure, then you may benefit from the service of a professional property management company.

Help You Do More in Less Time

Your Council Members' time is valuable – it should be invested wisely. Between calls, site visits, and routine maintenance issues, responsive management can easily consume all of the Council's free time. A professional property management company can help by providing a dedicated Strata Manager to help organize your on-site staff, maintenance staff and support teams to deliver responsive service. An established property management company can also provide front desk personnel and concierge services to your Strata. This level of personal service is what truly distinguishes the best property management companies from the rest.

As an additional benefit, some of the top residential management companies complement their full-service property management with special services available only to their managed communities. For example, at FirstService Residential, North America's leading residential property management company, a full menu of exclusive services are offered, such as preferred banking and insurance services, along with advanced technology and combined buying programs, which ensure clients receive the highest quality and lowest prices for third-party vendor services on everything from building phone lines to glass and paint.

To Self-Manage or Not?

So, should your Strata self-manage or hire a professional property management company?

If you feel that your Council could use some help to effectively protect the value and enhance the quality of life for your community, a professional property management company is likely to be the best investment you can make.

To get the best property management service for your community, fill out this form to see how FirstService Residential can make a difference for you.