The Importance of Homeowners Insurance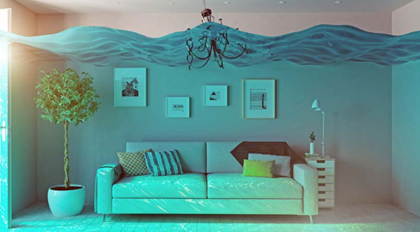 Imagine returning from a relaxing vacation only to discover that your strata council had to call out contractors to stop a water leak around your unit.
Quite apart from the potential damage caused, there's also the worrying question of who pays for the fix, you or the strata corporation?

If the leak originated from your unit, the repairs – and also the damage caused to other units – could be charged back to you as the owner. If not, the damage could be covered by the strata's insurance deductible.

Typically, strata corporations have bylaws in place that allow the strata to charge damages under the deductible back to the responsible owner. But again, who is actually responsible?

Responsibility does not mean negligence. It means the accident originated from your unit, irrespective of an act or failure at your end. Yes, accidents happen, but accidents originating in your unit may make you responsible.

How can you protect yourself?

We recommend that all strata owners purchase strata owners' insurance as a cost-effective way to manage accidents that could leave them financially responsible for large repairs. Believe it or not, up to 60 percent of strata homeowners across the Greater Vancouver Regional District (GVRD) are without insurance.

A basic homeowner insurance policy protects you against strata insurance deductibles that can be charged back in the case of an accident that originated in your unit. The deductibles on personal strata owner insurance policies can be around $500, which helps to mitigate any financial loss. Contact your local insurance broker today with a copy of your strata corporation's insurance certificate to get signed up.

Condominium unit owner's insurance provides coverage for:

1. Changes and upgrades (improvements and betterments) inside your unit – such as to flooring, cupboards or other kitchen and bathroom features. If a loss occurs in your unit, your insurance will cover replacement of the original features and replacement cost of any improvements and betterments only if you declare them to the insurance company prior to the loss.

2. Personal contents – your belongings are important to you. If you experience a loss, your policy will provide coverage to replace what was lost – electronics, clothing, books, sporting equipment, appliances and more. Remember to let your broker know about any high-valued items you want covered under the policy. They need to be listed separately: laptops/computers, jewelry, artwork, bicycles, etc.

3. Personal liability for injuries to visitors to your home. If a guest visits your property, has a fall and sues for injuries, defense costs and damages are provided by the policy.

4. Loss originating in your unit causing damages to a neighbouring unit or common property. If you are found responsible for damages to a neighbouring unit or common property, the insurance company protecting those assets can subrogate against you – demand payment for their loss.

5. If you as a landlord have a tenant or a tenant's guest who causes damages, your insurance will provide defense and damages coverage, if your tenant is uninsured.

6. Additional living expenses – if an insured loss occurs which requires you to be temporarily relocated while repair work is completed, your policy will cover the additional living expenses.

7. Loss assessment coverage – if a loss occurs to common property and the strata needs to collect funds to pay for the deductible, it may charge a special assessment to each unit. Your loss assessment coverage will step in to help.

8. Deductible assessment insurance – some strata policies have very high deductibles for property claims; for example, earthquake, flood and water damage. If a catastrophic event occurs and the deductible is so large the strata cannot afford to pay it, you, as the unit owner may be called in to pay a portion of it. Your personal insurance will cover this, but remember to bring a copy of your strata's insurance policy to your personal broker to ensure there are no gaps in coverage.