Seminar Summary - Budgeting for Stratas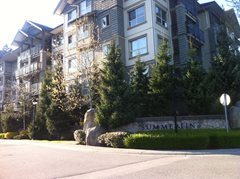 On April 29, 2014, FirstService Residential hosted a seminar for Strata Council Members on the topic of
Budgeting for Stratas
. The event featured a panel discussion with guest speakers Gerry McRobert (Regional Director, FirstService Residential) and Sean Ingraham (Director of Business Development, FirstService Residential). The event was hosted at the amenity club of Trillium-Summerlin, a Strata Corporation proudly managed by FirstService Residential. The following is a general summary of discussion points from the event:
General
Section 93 of the Strata Property Act (SPA) requires a Strata Corporation to have both an Operating budget and a Contingency Reserve Fund (CRF).
A Strata may have multiple budgets depending on whether your Strata includes sections, types, or cost-sharing agreements.
Strata Corporations typically do not have control over their biggest budget line items, including utilities and insurance.
Preparing the annual budget should be a partnership between the Strata Council and the property management company.
The Annual General Meeting (AGM) is an opportunity for the Strata Council to outline the plan for the annual budget. When the plan is clear, there is typically greater support from the Ownership.
Council Members are encouraged to use the budget notes to help explain the reasoning of certain spending decisions to Owners.
If necessary, money can be temporarily borrowed from the CRF with the approval of the Strata Council. An example of when this can typically happen would be paying the annual insurance premium. Funds can be borrowed from the CRF and then reimbursed over the year to avoid costs for financing the insurance cost.
Rising Budget Costs
BC Hydro costs have gone up 9% as of April 1, 2014 and are expected to rise an additional 6% in the coming year.
Your property management company should be aware of utility price increases.
The rates for trades are rising with inflation at this point in time.
Water and sewer prices are on the rise, however, increases vary based on your municipality.
Insurance increases are expected to begin settling, with a potential increase of 3-5% potentially expected for next year.
For a concrete high rise property with basic amenities and staffing, the average annual budget cost are typically:

$0.42/ft2 (if heat is included)
$0.37/ft2 (if heat is not included)

Contracts
Contracts can come in different formats, such as fixed-term (ex: landscaping), seasonal (ex: snow removal) or auto-renewal (ex: elevator).
Be aware of discounts available for paying contract fees early.
For longer term contracts, such as elevator maintenance, you may choose to explore tendering out the contract to different vendors to help earn better rates.
Councils should be reading their contracts to learn about important clauses, such as termination clauses.
Creating a specification sheet outlining the scope of a particular job can be a helpful tool to present to contractors to ensure you are comparing "apples-to-apples" when evaluating potential contracts.
Staggering larger projects over a longer period of time is a strategy for making important repairs more financially feasible for a Strata's Ownership.
The lowest price does not always equal the best value when it comes to contracts.

Revenues
Some ideas for earning your Strata money include:

Surplus parking rentals
Bottle return services
Room rentals
Pool table charges

Be careful not to limit the enjoyment of the Strata by aggressively pursuing revenue opportunities.
Avoid budgeting for fine revenue as this is not always a predictable revenue item, which can impact your Strata fees.
It is best for the Strata Council to review its Accounts Receivables each month to make sure it is staying on top of collection efforts.
We invite Council Members from all Strata Corporations to join us at our upcoming events. For more information visit our News and Events page by
clicking here
.