Beware These Four Strata Council Budget Busters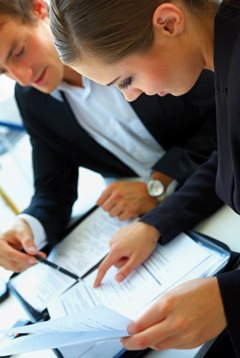 As a Strata Council Member, one of your principal responsibilities is stewardship of the Strata Corporation's finances. And a lot of that boils down to one thing: the annual budget.
Unfortunately, for many Council Members, "annual budget" is just another term for "big headache." But it doesn't have to be that way. By staying aware of common budgeting pitfalls, you can make the creation of your annual budget less of a hassle – and ensure an entire year of minimal money woes while you're at it.
To help you get there, here's a list of four items that tend to blow Strata Corporation budgets. A good property management company will partner with you to help manage these budget busters so your Strata can avoid paying the price – literally and figuratively – later.
Double-digit maintenance fee increases. Many Strata Corporations hold off on increasing the budget for operating expenses sometimes for as long as three to five years. This results in a consistent maintenance fee charge for a while, followed by a sudden increase that's larger than expected. As an alternative, try increasing the maintenance fees by a small percentage every year, rather than keeping them the same for a few years and then suddenly increasing them. This will help accommodate the inevitable rise in these costs in a more gradual way for all Owners.
The "not-so-special" special levy. Special levies can be an alternative tool for good fiscal stewardship – but only when they are used appropriately. Avoid implementing special levies as a means to keep pace with rising Strata fees. Instead, reserve special assessments for funding specific projects, raising working capital, or enhancing reserve funds. Budgeting too tightly with no tolerance for unforeseen issues is not prudent. A Strata Corporation needs to be able to address minor unexpected issues without running a deficit.
Underfunded Contingency Reserve Funds (CRFs). CRF funding is a disciplined task. As the building ages more and more needs to be saved as items such as windows, roofing, and elevators will need to be replaced. A percentage of your Strata Corporation's budget should include a calculated contribution to the CRF. It all starts with planning and understanding legislative requirements, so be sure your budget accounts for a well thought out contribution that complies with the Strata Property Act.
Sneak attacks. This is sort of a catch-all phrase for those bills that tend to come in unexpectedly, or regular bills that can vary drastically from season to season. Common offenders include snow removal, utilities, and insurance deductibles. You'll find your cash flow is easier to manage if you set up a self-escrow for these items, thereby equalizing them month-to-month. Because when it comes to your budget, there's no such thing as a good surprise.
The best property management company will help you avoid these four budget busters – and partner with you to create and help manage your community's annual budget. And they'll be there for you after that too, ensuring that you adhere to the strategies you've put in place to maintain the integrity of your budget. That includes everything from expense tracking, cash flow control, and planning capital improvements.
Most of all, remember that your annual budget is more than just the annual numbers. It forms part of the longer term strategic plan for your community – to keep it financially healthy for many years to come. Mind the potential pitfalls and you will find that it's a way to create a blueprint for success throughout the entire year and beyond.
FirstService Residential, North America's leading property management company, can show you how a well-planned budget process can add up to savings for your community. For more insight on "budgeting for success",
contact FirstService Residential
today.