Tips for Planning a Successful Community Event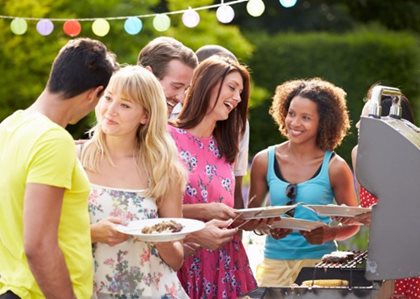 There are a number of functions that community events can serve. Their purpose can be to educate, raise funds, support a worthwhile cause, promote a nearby business or organization, or even showcase local talent. Whether it's large or small, casual or formal, targeted to a small interest group, the entire community or the public at large, one of the most important outcomes of community events is that attendees feel that their time was well spent.
With that goal in mind, community events are a great way for Condominium Corporations to bring residents together, create a sense of community pride and encourage a social and cohesive community environment! What better way to build relationships and enhance residents' quality of life than to bring homeowners together to meet their neighbors and feel more connected and engaged with their local community. And everyone loves a party, right?
So how do you plan a successful community event? Here are some tips to achieve your condominium community event goals and make sure everything goes off without a hitch.
1. Develop a plan.
Winging it doesn't fly when your goal is a successful event. Effective and well thought out planning is essential. Determine what the purpose is or what you want your event to achieve, and then create a master checklist of everything you need to do to successfully pull it off. To help you create checklists, visualize yourself as the attendee receiving the event communication, arriving at the event and participating in activities during the course of the event. This helps to break down the list of things that need to be planned into smaller and more manageable categories.
2. Form a committee.
There's little doubt that the saying "Many hands make light work?" is applicable to event planning. Forming an event committee can be both helpful and fun at the same time. Some condominium corporations have a Social or Event Committee in place to work with. If you don't, reach out to homeowners and let them know that you're looking for volunteers. The more people that help with a large task, the easier and quicker it is to get everything accomplished in an organized and timely fashion. Once you've created your committee, designate a committee leader and assign responsibilities to each member, making sure they understand their role and budget. A key role throughout the day of the event is to have one individual assigned as the point person to make sure everything goes smoothly.
3. What type of event do you want to have?
Events like educational or DIY seminars, children's craft events, recipe exchange parties or other small gatherings are easier to plan and create a sense of community togetherness and goodwill. Block parties, winter holiday celebrations or grand community galas, which tend to be larger, require more effort and bigger budgets. Both can pay off in terms of resident satisfaction and community cohesion. Still not sure what type of event to plan? Consider sending out a
survey
to help you determine the type of events your residents would enjoy or whether they'd be interested in attending.
4. Who should be invited?
Think about the type of audience your event targeting and what type of themes or activities will appeal to them. Understanding the demographics of your community plays a key role in this decision. How many attendees do you plan to have? Will your event be open to the public, or exclusively for residents? The answer to some of these questions may depend on your specific community.
5. Funding the event.
How will your event be financed? Perhaps your condominium corporation's
operating account
has enough funds to cover the event expenses. If not, you might look at charging a small fee for tickets to cover expenses such as event supplies and other goods or services. Another option is to raise supplemental funds through your network of professional, personal and community contacts. You'd be surprised (or not) at how open local organizations are to getting involved with local residential communities. Investigate sponsorship opportunities for monetary or in-kind donations, or perhaps create partnerships with local businesses, association vendors, non-profit organizations in exchange for promotional opportunities.
Local business owners who live in your condominium and high-rise communities can be a great partner. Maybe your community has a recreation coordinator who can provide BBQ supplies for an event, or a catering owner who supplied cookies and provided discount coupons to her business for the attendees at an AGM. It's also a great way for residents to meet the local business establishments as part of the broader community.
6. Promote, promote and promote!
Spreading the word effectively about your event is critical to ensure maximum participation. One option for communicating your event is to create and print invitations or flyers and deliver them personally to residences and/or post in common areas. But while hand-delivered invitations may be more personal, using the
power of technology
may be needed to lower your costs and extend your reach. Use engaging messaging to create your invitation, and then send it for via email and post it on
FirstService Residential Connect™
, your community website and social media. Technology can save you time, is easy to update, reaches a large number of people and connects you with a virtual community. It is a great way to engage and excite attendees about your event.
7. It's showtime!
The big day has finally arrived and it's action! Make sure your point person is ready as the lead and your committee members, Board, staff, volunteers and any participating vendors know where, when and what they should be doing. Effective communication amongst the team is critical from start to finish throughout the event. Equally important is to allow plenty of time for set up, break down and clean up. And finally, enjoy your time with your guests and have fun!
So what's the recipe to a successful community event? Well, the main ingredients are a collaborative and highly communicative team, a detailed plan and a commitment to dedicating time and effort. When all these ingredients come together, the results can pay off for your Board, your community and your homeowners, both current and future. For more information on condominium community management,
contact FirstService Residential
.