3 Ontario Condo Corporation Insurance Facts You Need to Know
As a member of your condo corporation's board, you have a fiduciary duty to your community. In part, that means getting insurance protection for the corporation at the best price possible. However, condo corporation insurance can be puzzling and even the most seasoned condo board member can be confused about the types of coverage they need and how each one works.
Working with a trustworthy insurance broker or agent who is knowledgeable about condo corporation insurance is critical. A specialized agent will make sure your corporation is properly covered and is complying with both the Ontario Condominium Act and your corporation's bylaws and declarations. Someone who has experience with condos like yours will also be able to create a customized program that offers the most value. Your property management company should be able to guide you in choosing an experienced agent.
In the meantime, read the truth about some commonly misunderstood insurance facts. (Note that the information contained in this article is not meant to be professional advice. Speak to a qualified insurance agent about your specific insurance needs.)
Unpacking Commonly Misunderstood Insurance Facts
Fact 1: Your directors and officers liability insurance is a "claims made" policy
Condominium corporations should have directors and officers (D&O) liability coverage to protect board members – along with their spouses, committee members, volunteers, property manager, staff and the management company – from potential lawsuits or allegations. But what many boards don't realize is that D&O insurance work differently from many other types of coverage. Instead of being an "occurrence" policy – covering incidents that occur while the policy is in effect – a D&O policy is a "claims-made" policy. This means that it provides coverage if it is in effect when the claim is made.

This is a crucial distinction because a claim might not be filed until some time after an incident has happened. One of the most important things to remember is to file a claim as soon as possible to reduce the possibility of it being excluded. If your corporation has D&O insurance in place at the time that claim is filed, it shouldn't matter when the incident occurred, but filing promptly is vital. Any past, present or future officers and board members may be covered depending on the wording of the policy.

It is extremely important to have a retroactive date and/or a "Full Prior Acts" clause in your D&O policy, which is dated back to when the corporation was formed. Even if you got the policy later, this will ensure that you're covered for incidents that occurred from day one. You should talk to your insurance agent about changing your D&O policy if one or both of these is not already included in your policy.
2. You need all three parts of building ordinance and law coverage
Changes to the Condominium Act in 2017 mean that your corporation is only required to have property insurance coverage for damage to common areas (no longer for damage to individual units). However, property insurance may not be enough if yours is an older condominium. Although many cities and towns require you to meet current building codes if you rebuild, property insurance only covers the cost of rebuilding to original building standards. This leaves you with a coverage gap unless you have all three parts of building ordinance and law insurance:

Loss to the undamaged portion of the building - When a building has incurred severe damage (generally 50 % or more), some local building ordinances require that you demolish and rebuild the entire structure and bring it up to code. This part reimburses your corporation as if the building has sustained a total loss, even if it was only partially damaged.

Demolition - This covers the cost of demolishing and removing debris from the undamaged parts of a structure that's been partially damaged.

Increased cost of construction - With this part, the added costs of complying with current codes when you rebuild an older structure are covered. For example, if your older structure was damaged by a major fire, you might have to install a fire sprinkler system.

As a board member it's recommended you familiarize yourself with your local building codes so you have an idea of what you would be faced with in the event of having to rebuild after major damage.
3. An umbrella policy only supplements liability insurance, not property insurance
All too often, condo boards have the mistaken belief that their umbrella policy will kick in when they've exhausted the limits of their property insurance. As a result, they reduce the amount of coverage they have under the property insurance policy assuming they can save the corporation money while still protecting it with the umbrella policy.
Instead, what they are doing is putting their corporation at risk because an umbrella policy only provides extra liability coverage when you exhaust the limits of your general liability policy. It does not provide additional property coverage. Don't make this very costly mistake; be sure you have the property insurance you need from the start.
Condo Corporation Insurance Can be Less Complex with the Help of Your Property Management Team
Staying on top of your condo corporation's insurance needs isn't easy. That's why it's important to partner with a property management company that can use their experience to make sure you're covered. A good property management company can assist your board with understanding the ins and outs of condo corporation insurance and guide you through the process of getting the right policy or updating your current one.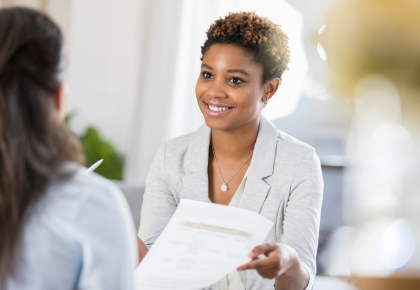 At FirstService Residential, we go the extra mile. We provide our managed communities with exclusive access to the enhanced insurance products offered by our affiliate, FirstService Financial. You'll rest easy knowing you're getting the coverage you need at the best price possible. Contact FirstService Residential for more information on how we can help you with your condo corporation insurance needs.