FirstService Residential Selected to Provide Management Services for the Biltmore Lake Association
FirstService Residential, the leading property management company in North Carolina, announces being selected to provide management services for the Biltmore Lake Association, a development in Asheville, NC built by Biltmore Farms. The company assumed management responsibilities on January 1, 2014.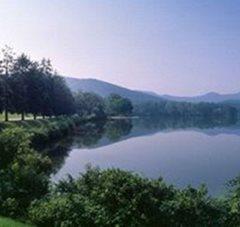 "We are excited to be selected by Biltmore Lake Association as its new community association management company," said Dennis Abbott, President of FirstService Residential Carolinas. "We will be able to deliver a totally new level of lifestyle living for the families of Biltmore Lake that has never before been seen or experienced in the Asheville, NC area." He continued, "Biltmore Lake is an elegant community rich in detail, quality and craftsmanship. We're proud to partner with this marquee community."
Set within 1,300 acres located in the historic Enka area of Asheville, NC, more than 600 families currently enjoy Biltmore Lake's one of a kind 62-acre lake, miles of trails, playgrounds and parks. Biltmore Lake will have more than 800 families living in the community upon completion. It is a multi-generational, master planned community of families from diverse and dynamic backgrounds living in single family, townhome, and cottage style homes. Its many neighborhoods connect seamlessly by way of streets, sidewalks, trails, and common areas, making chance encounters with neighbors and friends all the more likely. It offers a vibrant lifestyle with extensive activity programming coordinated by an onsite Lifestyle Director and staff.
About FirstService Residential
FirstService Residential is a subsidiary of FirstService Corporation, a global leader in the rapidly growing real estate services sector, one of the largest markets in the world. As the largest residential property manager in North America, FirstService Residential oversees more than 6,500 residential and commercial associations including 1.5 million residential units and over 50 million square feet of commercial space across 21 U.S. states and three provinces in Canada. The company has more than 12,000 employees driving local market expertise and managing in excess of $6 billion in annual budgets. For more information, visit
www.fsresidential.com
.