Characteristics of a Great Community Association Management Company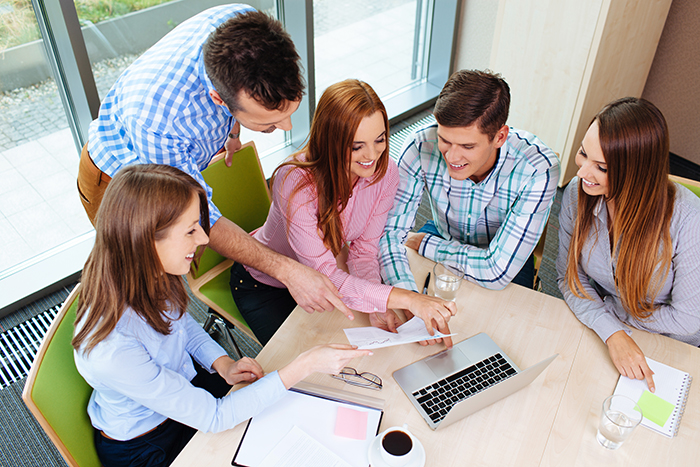 If you're in the market for a community association management company, then chances are there are a lot of questions you're ready to ask. You want to be sure the company you contract with is experienced, knowledgeable, and equipped to handle the specific needs of your association.
Granted, there's no single set of questions you can ask a firm that will ensure they can meet your particular requirements. But there are a few qualities that you can look for in general. Let's take a look at them here.
1. A company that leads.
You're looking for a company who can serve your community association proactively, not reactively. To operate that way, your management company should have a breadth of expertise, so they can plan for a variety of needs and requirements. To that end, seek out a company who has a team with demonstrated experience in areas such as strategic planning, accounting, HR and training. This collective expertise is the best way to serve your association.
2. Established SOPs.
SOPs, or Standard Operating Procedures, can only be developed through years of experience with a variety of circumstances. Ask your prospective firms if they have SOPs in place for areas such as preventive maintenance, vendor management, financial transparency, budgeting, value-enhancement, lifestyle management and more. If you get a "yes," then you're on the right track.
3. A focus on good financial stewardship.
As a member of your community association board, you already know that fiscal management is the keystone to your responsibilities. Your community association management company should be your partner in these efforts. Look for a company that follows rigorous internal reviews, coupled with defined accounting protocols and financial transparency. This will go a long way toward ensuring yourfinancial fitness..
4. The ability to leverage vendor relationships.
The sheer size of a reputable management company will mean they've engaged with quality vendors on multiple occasions. That means they've built solid relationships that could translate to positive things for your community – like faster service and better rates. You'll want to be sure the company you're considering has established these relationships – and that they can leverage them toward your benefit.
5. A proficiency in communication.
This one's about more than returning your calls and replying to your emails in a timely fashion. Since many of your needs will go beyond the traditional 9 to 5 workday, you'll want to seek a company that's available to you after hours, too. That's why you should ask your firm if they offer a 24/7 call center or other forms of communication (such as online portals) that will supplement the service you receive.
6. A willingness to know your property as well as you do.
It's likely that you've reached your position on the board because you know your community. That means the people and the systems and infrastructure that go into its operation. Your property management company should be willing to become equally familiar with it. They should walk your community with you and roll up their sleeves so they understand what makes it tick.
7. The ability to respond quickly.
Great customer service means prompt service, too. Don't make the mistake of choosing a small, mom and pop firm because they claim they can give you more personal attention. Oftentimes, these individuals are spread too thin to respond to you in a timely manner. Seek out a company with the bench depth of expertise that means you've got an entire team on your side – that translates to a faster response.
8. A dedication to ongoing education.
You already know that you need a company that is knowledgeable and trained to the best of their abilities. This effort often comes from within, by companies who have developed their own continuing education programs in-house. This should encapsulate a variety of methodologies, like hands-on training, classroom experiences and online options, too. Laws and regulations are always changing, so you'll want a management team who's on the forefront of these continuing developments.
9. Mechanisms for transparency.
This is no time for secrets. A great management company will be open enough to provide full disclosure on any affiliates they work with, as well as the financial controls they have in place. Inquire about whether the company you're considering is subject to Sarbanes-Oxley, too. Another good sign is a mechanism for board members to report ethics violations – this usually takes shape as a hotline number.
10. Open avenues for feedback.
Community association management isn't a one-way street. Good management companies should work with you, shoulder-to-shoulder, to ensure they're providing the best service possible. This should be more than a promise; look for concrete actions like ongoing surveys that solicit your honest opinion about your firm's performance.
11. More listening than talking.
A lot of firms let their egos get in the way – they assume they know everything. But a high-caliber property management company will know that your specific community has requirements that are unique to you. Understanding those requirements means they should always be listening to what you have to say – and responding with well thought-out concrete solutions. You have a specific vision for your community, and your management company should lend an ear at every possible turn so that they understand that vision better.
Whether you're actively searching for a community association management company or considering an alternative to your current one, these are the qualities you should consider. For further information on how a great property management company can help your community,
fill out the form.