Seven Ways to Get Ready for Winter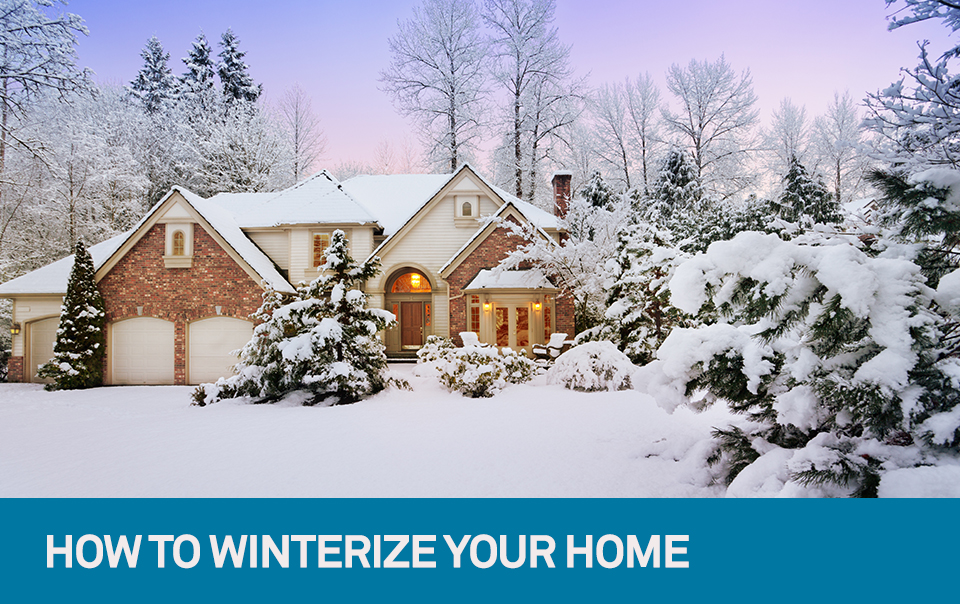 Cooler temperatures are upon us, which means it's the time of year to make sure your home is your cozy haven. With winter comes specific maintenance requirements, so cozy up to these seven tips to make sure your home's ready for the upcoming season.
1. Check your HVAC system.
Your HVAC is going to be your best friend throughout those chilly winter months. Have your trusted HVAC professional come out to inspect your unit and clean your ducts. They should conduct an inspection for leaks, too – those can cost you heat and money (two things you don't ever want to waste). You can also do a few things yourself, like stocking up on filters (remember to change them every month) and updating your old thermostat to a digital one to increase energy efficiency.
2. Be fireplace-ready.
Now that you'll be using your fireplace more, inspect it to make sure it's fully operational and safe. A trusted fireplace specialist would be a good person to provide an assessment on the damper and make sure it opens and closes properly. You should also have them look at your chimney-- is the mortar in good repair? Are there gaps between the bricks? Finally, a tip on firewood: it's best to store it away from the exterior of your home. Stacking it against your house can damage your home and provide a place for pests and vermin to nest.
3. Conduct an exterior inspection.
This is the time of year to make sure your home provides a complete barrier to the outside elements. Start by looking around all of your exterior pipes – make sure there are no crevices or areas that need to be sealed. Next, take a close look at your doors and windows. Place your hand near the seams ... if you see or feel any areas where air is coming in, caulk and weather-strip accordingly. And if any of your windows are cracked, now is a great time to replace them (remembering to seal, prime and paint the wood when you do)!
4. Check your roof, gutters and rainspouts.
Once winter arrives, the last thing you'll want to be doing is dealing with a leak. Inspect the flashing around your home to make sure it's watertight. Look at your shingles and tiles and replace any that are in disrepair. Clear out your gutters and spray a hose through your downspouts so everything is unobstructed. And if you really want to be proactive, put leaf guards on your gutters and extend your downspouts so water flows away from your home during heavy storms.
5. Look at the foundation.
Rake around the foundation of your home thoroughly. Look for small entry points where animals could seek refuge beneath your home and seal them up accordingly. If you notice any cracks in the foundation, seal them – even a space as thin as a dime can mean a wide-open doorway for a mouse. Look for dry rot and pests on your sill plates and be sure all the crawlspace entrances are secured.
6. Check (or install) smoke and carbon monoxide detectors.
Even if it's not a requirement in your city, it's a good idea to have a working smoke detector in every room. Check the batteries and replace as needed. Test them to make sure the alarm function is operational. If you don't already have one, install a carbon monoxide detector near your furnace and water heater. Now is also a great time to take a look at your fire extinguisher. If it's more than ten years old, replace it.
7. Get your emergency kit ready.
Hope for the best, but prepare for the worst. Your emergency kit should include candles and matches (for indoor use), phone numbers for your local utilities, a battery back-up for computers and essential electronic equipment, bottled water, non-perishable food (don't forget pet food!), blankets and first aid supplies. Store your kit in an accessible location. And if your family hasn't established an evacuation plan for flood or fire, make one immediately.
Follow this simple checklist and you'll spend the winter safe and snug. Your association management company can recommend local professionals to help you winterize your household. For additional seasonal tips or to partner with North America's leading association management company, contact FirstService Residential/a>, today!