Effectively Marketing Your High-Rise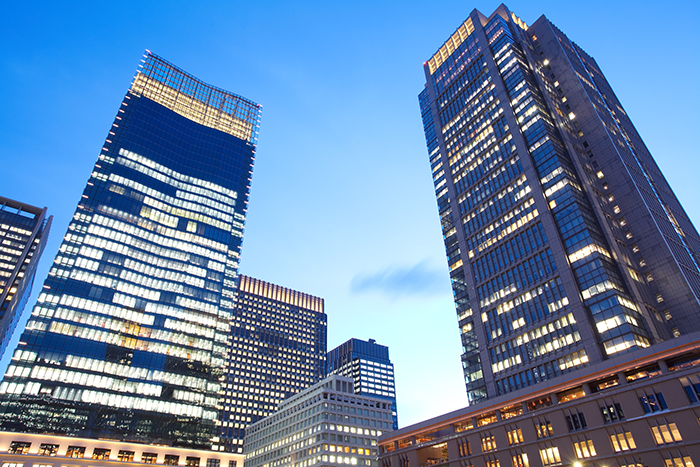 How many homes in your building are empty? Even a few is too many. Empty units can lower your curb appeal and lead to security issues; no one wants to live in a dark building. Empty units also reduce the feeling of community and engagement among your residents, so it is important to keep every unit occupied.
How do you keep units consistently full? Whether your building stands in historic Rittenhouse Square or sought-after Society Hill, the solution is to put time and effort into marketing your building to attract new buyers. Not sure how to start? See below for some ideas to make marketing your building a piece of cake.
1. Put your best foot forward
First impressions count! Your building's entrance isn't just your front door; it's a representation of your community and the first thing that people see. It sets the tone for visitors, including prospective buyers and residents. Make sure that your entranceway and lobby are eye-pleasing and properly maintained. These should be welcoming and enticing, reflective of the personality of the community. If your lobby needs some TLC or freshening up,
check out our tips
for easy ways to spruce it up.
2. Show them the money
A sharp buyer will want to know more about the financial health of a community association before they consider buying a unit. Add transparency into the sales process by creating a mechanism for easily showing your documentation to prospective buyers. Address any financial issues up front, but be sure to highlight your strengths too. Buyers want to know that they are moving into a building managed by a board that is responsible and transparent with their finances. Your community association management company can also help with sound advice for financial transparency, as well as building a budget and strong financials worthy of showing off.
3. Walk a mile in their shoes
Getting a fresh perspective on your property can help put yourself in the buyer's frame of mind. Taking a step back will help achieve that perspective. Try this: leave your building and then enter again as if you were a prospective buyer. Consider asking a trusted friend from outside the community to help with this process. How do the common areas look? Are they warm and attractive? Is the lobby up-to-date with proper lighting? What do people see when they drive up and walk in for the first time? Completing this exercise will help you identify areas of improvement to boost your building's appeal. Your community association management company can also help you complete a building evaluation and create a plan to improve it if needed.
4. Come together as a community
Barbecues, holiday parties and other community celebrations will create positive experiences for your building residents, and happy residents will become your best advocates! Engaged residents who will talk about the benefits of living in your building and any available units can be a powerful sales tool. As your current residents talk with their friends and family, your outreach to prospective buyers grows. Consider a variety of events based on your community's interests: invite guest speakers, hold panel discussions, or partner with local business to hold trunk shows, tastings or giveaways. The possibilities are endless!
5. Make the most of your online presence
Use tools such as specialized landing pages to target prospective buyers. Especially in the highly competitive market of Philadelphia, this can be a differentiator that can give you the competitive edge you need. To stand out in crowded high-rise areas, every bit of effort counts. Creating a page for your high-rise makes your building easier to search, highlights its amenities and creates an internet footprint for prospective buyers, as well as giving the impression of being trendy and active. Websites can also be a source of useful information to aid the buyer, and help them arrive at a decision more quickly. Use this easy avenue to highlight what makes your building a great place to live.
Implementing any kind of marketing strategy requires time, effort and commitment, but it's worth it. Use these tips to start attracting more buyers than ever to your property. For more help,
contact FirstService Residential
, Pennsylvania's leading community association management company.