Property Management Developer Services
In a world where lifestyles and preferences constantly shift, we understand that to truly break ground, we have to build a solid foundation. With over a century of combined experience, FirstService Residential offers valuable services that will assist you throughout the pre-development, development and post-development phases. Locally, FirstService Residential Ontario has advised on the development of more than 800 projects.That's why, for nearly 30 years, FirstService Residential continues to lead condominium property management developer services in Toronto and surrounding areas.
Why Developers Choose to Partner With Us
From the beginning, it's essential to establish how the relationship between the management company, developer and resident complement each other. Therefore, communication is key! As a leading property management company, we speak the language of developers to provide expert guidance that will mitigate risks and maximize returns on investment for their planned developments. Plus, because of our experience working with developers, construction teams, engineers, architects, attorneys, and sales and marketing teams on similar projects, we know the issues that can arise during all the critical periods and have dealt with them to their successful conclusion.
As your partner, we'll create a strategy that identifies your motivations, challenges and goals and address them head-on.

We know a thing or two about building strong partnerships with leading developers. FirstService Residential continues to achieve strong performance ratings from respected industry leaders.

What Matters to You
After identifying your needs in the early development phases, it's time to figure out what it'll take to achieve those goals. Throughout each phase of property management developer services, we've found that the catalyst to a smooth partnership and transition revolves around:


Preparing Accurate Budgets
We'll review your operating requirements and forecast maintenance fee levels needed to deliver on our promise of exceptional service. We strive for accuracy in our budgets to create a confidence from the beginning of our relationship. At the earliest stage of development, we ensure that we fully understand your motivation, inspiration, and goals; and then deliver the support and services you need to help achieve them.






Managing Property From Opening to Turnover We'll get ahead of the transition long before control is transferred from developer to board by managing all communications and promoting a teamwork mindset between homeowners and developers. Our goal is to meet the objectives while reducing costs and preventing problems during and after buyers/residents move in. Our early, hands-on involvement in all phases of development and asset management allows us the best advantage to provide the necessary pre-opening management..





Smooth Transition to Board of Directors
Turning over control from developer board to a board of directors is a critical phase in the development process that requires comprehensive analysis and a formulated plan. When it's time for your development to transition to a resident board, our expert team will manage all the details. We ensure a smooth transition for you and your homeowners, with a primary goal to limit the developer's exposure to liability and enhance buyer satisfaction.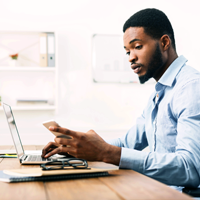 Educating Residents During Turnover Phase
We've found that developer transition, board participation, resident involvement, and management are elements that new owners welcome when they are educated about the specific benefits. As such, we educate buyers on the journey of moving into a new development, the role of the developer, and the role of a property management company. We'll provide ongoing opportunities for board members to grow their knowledge on their responsibilities.



At the core of each phase is the ongoing alliance between management companies and developers. With our depth of resources at your disposal, our job is to do one thing: bring your vision to life.
Ready for a management partner who helps drive velocity?
Get a customized proposal by filling out the form below and we'll be in contact soon!