FirstService Residential Appoints Gladys Nova as Vice President of Community and Lifestyle Services for Southern Nevada
LAS VEGAS (November 19, 2019) --- FirstService Residential, Nevada's leading community management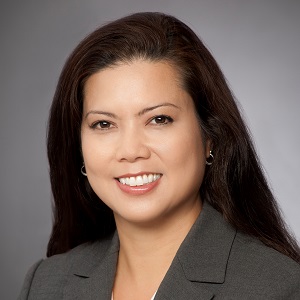 company, has appointed Gladys Nova as vice president of community and lifestyle services. In her role, Gladys will lead a team of community managers and be responsible for association operations across the Southern Nevada region.

Prior to joining FirstService Residential, Nova spent more than 21 years at GE, where she held a variety of leadership positions and successfully led multiple teams. In her most recent position, she served as director of web and customer experience, leading a team that was responsible for vendor and customer engagements across a portfolio of digital and ecommerce properties.

"FirstService Residential has grown significantly over the past several years, adding thousands of doors to our portfolio. To that end, we are thrilled to have Gladys on board to lead one of our Southern Nevada teams and ensure we are providing outstanding service to our communities," said Steven Parker, president of FirstService Residential in Nevada. "With Gladys' keen understanding of people, her background in leadership development, and her passion for diversity and inclusion initiatives, we are confident she will bring a high level of care and expertise to the work that we do."

About FirstService Residential
FirstService Residential is North America's property management leader, partnering with 8,000 communities across the U.S. and Canada, including low-, mid- and high-rise condominiums and cooperatives; single-family communities; master-planned, lifestyle and active adult communities; and mixed-use and rental properties. HOAs, community associations, condos and strata corporations rely on their extensive experience, resources and local expertise to maximize property values and enhance their residents' lifestyles. Dedicated to making a difference, every day, FirstService Residential goes above and beyond to deliver exceptional service. FirstService Residential is a subsidiary of FirstService Corporation (FSV), a North American leader in the property services sector. For more information, visit www.fsresidential.com/nevada.