FirstService Residential Selected to Manage The Plaza Irvine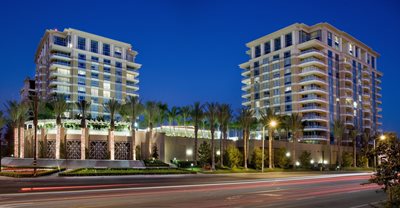 IRVINE, Calif. (August 6, 2018) --- FirstService Residential, California's leading high-rise management firm, was selected to provide full-service management services for The Plaza Irvine. FirstService Residential has managed the adjacent 3000 The Plaza since inception in 2008.
The Plaza Irvine is a 13-story high-rise with 202 residential units located in proximity to Irvine's business and entertainment centers. The Plaza Irvine and 3000 The Plaza both offer residents numerous amenities. The Plaza Irvine features on-site staff, fitness center, Pilates studio, recreation pool and spa, lap pool, club and billard rooms.
Full-service management services provided by FirstService Residential include human resource and training expertise for on-site staff, resident experience, day-to-day operations, IT, engineering and maintenance as well as finance and accounting support.
"The Plaza Irvine and 3000 The Plaza are recognized as Orange County's premier high-rise residential buildings," said Andrew Schlegel, executive vice president of FirstService Residential Urban Management Division. "Our team of specialists are excited to work with the Plaza Irvine board to ensure that their vision for the community, their various operational objectives and the overall resident experience are as distinctive as the buildings are to Irvine's skyline."
About FirstService Residential
FirstService Residential is recognized as California's leading and most experienced full-service association management firm. For more than 35 years, FirstService Residential has continued to provide the best-in-class association management solutions and genuinely helpful service to its over 950 commercial and residential associations encompassing more than 235,000 homes and commercial units throughout California.
FirstService Residential is North America's largest manager of residential communities and the preferred partner of HOAs, community associations and strata corporations in the U.S. and Canada. FirstService Residential's managed communities include low-, mid- and high-rise condominiums and cooperatives, single-family homes, master-planned, lifestyle and active adult communities, and rental and commercial properties.
With an unmatched combination of deep industry experience, local market expertise and personalized attention, FirstService Residential delivers proven solutions and exceptional service that add value, enhance lifestyles and make a difference, every day, for every resident and community it manages. FirstService Residential is a subsidiary of FirstService Corporation, a North American leader in the property services sector. For more information, visit
www.fsresidential.com
.