FirstService Residential serves a diverse range of communities throughout the Coachella Valley, including master-planned, single-family neighborhoods and condominiums. We work with homeowner associations comprising members who are both full-time and seasonal residents. Most of all, we focus our efforts on creating an effortless lifestyle for our clients, enabling them to enjoy 348 sunny days every year, 30 golf courses and a wealth of tennis and recreation.
We provide these HOA property management services and more:
A customized management plan for your community

Fair and consistent enforcement of community standards

A commitment to maintaining and enhancing your community's curb appeal

State-of-the-art accounting tools

Proprietary FirstService Residential Connect™ property management software

The best possible savings to increase reserves and pay for improvements

An expert accounting, service, and management team

Innovative association and resident services for no extra cost
Talk to us.
Phone: 760.834.2480
Fax: 760.834.2495
Address: 43-100 Cook Street, Suite 103
Palm Desert, CA 92211
Get to know our leadership.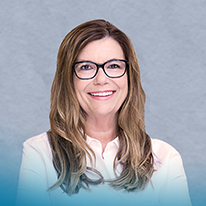 ROBBIN BROWN
Executive Vice President, South East Region
Email: robbin.brown@fsresidential.com
As Executive Vice President of the South East Region in California, Robbin Brown has operational oversight of the San Diego, Inland Empire and Palm Desert regional offices and leads account executive staff and association on-site teams. Her responsibility also includes client relationships, leadership development and new business development.

Robbin brings over 25 years of retail business leadership, her previous role being Regional Vice President at Toys R' Us. She is a graduate of California State University San Diego. A native Californian, Robbin enjoys spending time with her three children and friends, traveling and watching or attending sporting events.
KAREN TILLOTSON, CMCA, AMS
Regional Manager, Palm Desert
Email: karen.tillotson@fsresidential.com

Karen Tillotson joined FirstService Residential more than six years ago and brings over 10 years of HOA community association experience to the Palm Desert team. As a district manager, Karen is responsible for client and employee retention, employee training, setting up new accounts, and ensuring all customer service expectations are met. She supervises 12 communities and an 8-person staff. Karen has received the client-nominated Star award at FirstService Residential in 2015, Rookie of the Year award in 2012 and was nominated for the CACM Vision Award in 2012. Since 2008, Karen has been a Certified Manager of Community Association (CMCA).
We welcome the opportunity to speak with you further about how FirstService Residential can enhance your community.
Fill out the form below to request a management proposal