FirstService Residential Introduces Urban Management Division to Enhance High-Rise Association Services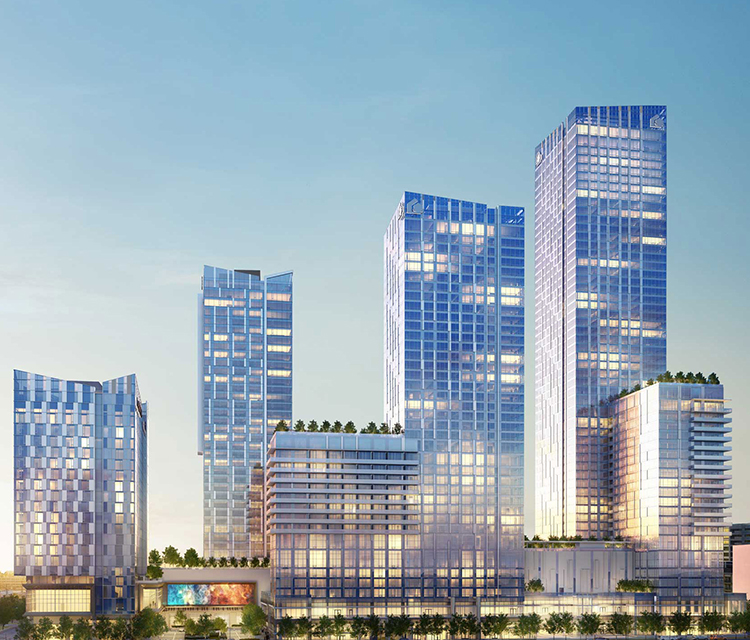 FirstService Residential, North America's leading high-rise association management firm, announces the launch of its Urban Management Division in California. The team, led by Executive Vice President Andrew Schlegel, is comprised of directors and associates with extensive knowledge and experience in the nuances involved with vertical building management.
"While we have managed urban and high-rise products for many years, the pooling of our expertise into this one specialty team, led by one person, will enhance service levels and ensure effective best practice application across our customer base," said Bob Cardoza, president, FirstService Residential California and West Region. "The Urban Management Division is further bolstered through infrastructure support for critical service areas such as hospitality, engineering, technology, life and safety, finance, as well as human resources."
FirstService Residential currently manages hundreds of mid-, high-rise and mixed-use buildings throughout North America in locations such as San Francisco, Florida, Los Angeles, New York and San Diego. Two recent additions to FirstService Residential's portfolio include LUMINA in San Francisco and
The Metropolis
in Los Angeles, both considered to be two of the state's marquee luxury high-rise buildings.
"We view vertical living very differently from many in the industry and believe that a truly effective management partnership requires going beyond the day-to-day management of the HOA," said Andrew Schlegel. According to Schlegel, the new division will serve to support intense associate training to ensure the resident experience is second to none; proactive attention and specialized expertise to protect building assets; and strategic planning specific to the needs of each client including their brand vision, fiscal goals, and even building components. Schlegel continued, "I look forward to leading a team poised to unite around the successes we already deliver to clients with the goal of pushing ourselves and the industry forward."
About FirstService Residential
FirstService Residential is North America's largest manager of residential communities and the preferred partner of HOAs, community associations and strata corporations in the U.S. and Canada. FirstService Residential's managed communities include low-, mid- and high-rise condominiums and cooperatives, single-family homes, master-planned, lifestyle and active adult communities, and rental and commercial properties.
With an unmatched combination of deep industry experience, local market expertise and personalized attention, FirstService Residential delivers proven solutions and exceptional service that add value, enhance lifestyles and make a difference, every day, for every resident and community it manages. FirstService Residential is a subsidiary of FirstService Corporation, a North American leader in the property services sector. For more information, visit
www.fsresidential.com
.