AAA Landscape
AAA Landscape is one of the leading commercial landscape contractors in Arizona since 1975. We are a company dedicated to excellence; we provide responsive and professional landscape services with integrity. We are a full-service landscape construction and maintenance contractor that designs, installs and maintains all aspects of our client's landscape from irrigation and soil under the ground to the tips of your trees. This way, our clients have more time managing other aspects of their business while their clients and our communities get to enjoy the enhanced landscape. We Beautify the World! 
Audio Visual Experts
Audio Visual Experts is a full-service audio visual sales and installation firm located in Phoenix, Arizona with over 50 years of experience in the industry. We take great pride in providing high quality customer service not only during the initial purchase of your audio/visual product, but also in our on-going 24-hour maintenance service.  Our team members are extremely knowledgeable and strive to provide the highest customer service to our clients. Our experience enables us to deliver all aspects of a project on-time and on-budget with limited impact to building operations. In our relationship with you, we will act as a strategic partner, working with you to achieve your goals. Our client-focused culture allows us to react quickly to an ever-changing and dynamic marketplace, while also providing attentive, individualized and integrated solutions.
BrightView
BrightView is the nation's largest commercial landscaper and proudly designs, creates, and maintains the best landscapes on Earth and provides the most efficient landscape maintenance services. With a dependable service commitment, BrightView brings brilliant landscapes to life at premier properties across the United States, including business parks, corporate offices, homeowners' associations, healthcare facilities, educational institutions, retail centers, resorts and theme parks, municipalities, golf courses, and sports venues. BrightView also serves as the Official Field Consultant to Major League Baseball. Through industry-leading best practices and sustainable solutions, BrightView is invested in taking care of our team members, engaging our clients, inspiring our communities, and preserving our planet. Visit www.BrightView.com and connect with us on Twitter, Facebook, and LinkedIn.
Carpenter, Hazlewood, Delgado & Bolen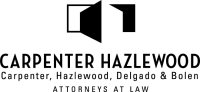 Carpenter, Hazlewood, Delgado & Bolen has been serving AZ community associations' legal needs for over 30 years.  Our motto is "Client First". Our over 35 attorneys are responsive and regularly provide board training, document interpretation, collections, enforcement, litigation and administrative law services. We are accessible to all of Arizona with offices in Phoenix, Tucson and Prescott. See our website www.carpenterhazlewood.com/resources/ for a number of board oriented resources including this year's changes in the law.
Gothic Landscape
For over 38 years, Gothic Landscape has built lasting partnerships by consistently providing extraordinary service through trust and integrity.
Our passion, focus and commitment is centered around delivering unparalleled client experiences that enhance the value of every community we service.
We would be grateful for the opportunity to become your trusted partner. Gothic is the largest family owned landscape company in the nation with over +2000 employees in the Southwest region alone.
Maxwell & Morgan
Since 1984, Maxwell & Morgan and its team of attorneys have led the way in community association law, providing legal counsel, covenant enforcement, litigation, insurance defense, and assessment recovery. Led by veteran attorneys who are active in the Community Associations Institute (CAI) and the international College of Community Association Lawyers (CCAL), the AV-rated® law firm has shaped the industry by delivering educational training, speaking on topics, and authoring case notes. Community association boards, management companies, developers and insurance companies trust Maxwell & Morgan to direct association legal affairs in a timely manner, with experience and precision.
Outdoor Oasis AZ
Outdoor Oasis AZ is Arizona's original LuxCraft dealer. We have exclusive rights to the only showroom located at the Mesa Market Place. LuxCraft was founded in 1990 manufacturing outdoor wood furniture. In the years that followed, LuxCraft's product line changed to include outdoor structures and poly furniture.
LuxCraft furniture is made out of polywood which is High Density Polyethylene (HDPE), a recyclable plastic derived from post-consumer waste such as milk and detergent bottles. This material is cleaned in a decontamination process and compounded into solid board stock material. The resulting product contains over 90% recycled post consumer waste by weight. HDPE has exceptional resistance to moisture, fading, insects, splinting, warping and other hazards of environmental exposure common to wood or wood fiber composite products. It requires no waterproofing, staining, or other similar recurring maintenance other than an occasional washing with soap and water.