The Southeast Valley is a charming area on the outskirts of Phoenix that offers home-style choices of all different shapes and sizes. Known for being synonymous with healthcare, education, aerospace, tourism, and technology, the Southeast Valley is a magnificent draw for homeowners near and far. Many of the Southeast Valley residents live in the surrounding areas such as Gilbert, Mesa, Gold Canyon, Chandler, San Tan Valley and Queen Creek, where there is still a vast amount of underdeveloped land which draws homebuilders from all over the state. Whether you are a young family looking to buy for the first time or a seasoned family looking to down size in your retirement years, there is definitely a community for you in the Southeast Valley!

Single-family, lifestyle, and master-planned communities all have very specific needs. It is FirstService Residential's mission to transform those unique needs into solution-based opportunities! Working closely with boards and association members, we focus on making an effortless lifestyle for every community we serve.
FirstService Residential Arizona delivers exceptional community management services for all property types, including:
As the industry-leading HOA management company in Arizona, we are able to bring exceptional value-added services that include:
Best-in-class associate training and education programs for associates and board members
Value-added products such as collective buying programs that reduce vendor costs
Advanced product expertise & innovative services
Proprietary technology products
Outstanding customer service every day
FirstService Residential's comprehensive HOA community management services include:
Regular property inspections
Communication with residents
Written management reports
Budget preparation and financial reporting
Assistance with vendor RFPs and job specifications
Coordination of staff, sub-contractors and vendors
Emergency planning procedures
Association document rules enforcement
Attendance at Board meetings
Community newsletters and resident surveys
Implementation of Board policies
Talk to us.
Phone: 480.551.4300
Fax: 480.551.6000
Address: 9000 East Pima Center Parkway, Suite 300
Scottsdale, AZ 85258
Get to know our leadership.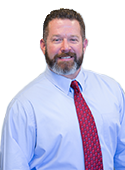 KIRK KOWIESKI, CMCA AMS
Vice President
Email: Kirk.Kowieski@fsresidential.com
As Vice President, Kirk Kowieski oversees a portfolio of condominium, single-family, lifestyle and active adult communities, developing lifestyle services programming, building and maintaining strong client relationships, and mentoring Community Managers and support teams.
Kowieski joined FirstService Residential, formerly Rossmar & Graham, in 2006 after having spent his entire career in the hospitality industry, most notably in Arizona as a Manager at the Phoenician Resort in Scottsdale and later as Resort Manager at Trilogy at Vistancia in Peoria, AZ. With over 20 years in the hospitality industry, Kowieski has become an expert in customer service, operations management, strategic planning, and leadership, all of which have served him well in the Community Management field.
Kowieski's career path at FirstService Residential has included positions as Corporate Builder Division Manager, On-site Builder Division Manager, Portfolio Community Manager, On-site High Rise Manager, On-site Master Planned Community Manager, and Division Director. He holds his CMCA, AMS and CAAM designations, and is currently working towards obtaining the prestigious PCAM designation.
Get in touch
Let us show you how FirstService Residential can serve your community