Office Hours:
Sunday: Closed
Monday: 8 a.m. - 5 p.m.
Tuesday: 8 a.m. - 5 p.m.
Wednesday: 8 a.m. - 5 p.m.
Thursday: 8 a.m. - 5 p.m.
Friday: 8 a.m. - 5 p.m.
Saturday: Closed
Tucson Property Management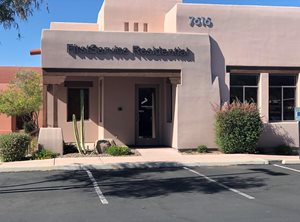 FirstService Residential is the foremost property management company in Tucson and Southern Arizona. Our hospitality-minded team has the expertise and solutions to anticipate needs and respond – whether you live in a master-planned, single-family home, or active adult community. With our professional scale, we can make your budget go further. And our service-first philosophy means we don't stop until what's complicated becomes uncomplicated.
To make life, simplified.
Property management is a balancing act. Every decision matters and juggling it all can seem complex. FirstService Residential is the leading choice for Tucson property management services with a reputation for providing simple yet exceptional service to board members and residents. Our office is centrally located, allowing us to provide tailored local support to our clients throughout Tucson and Southern Arizona. Communities managed by FirstService Residential take advantage of our:
Outstanding customer service…

Smaller portfolio sizes compared to the industry norm allow our community managers to be more present and responsive to the board and residents
Our community managers are backed with the support of in-house experts resulting in accurate and timely financials
Our 24/7 in-house Customer Care Center helps address commonly asked HOA questions, enabling your community manager to address specific HOA needs in a timely manner

Our financial partner, FirstService Financial Inc. , who offers proprietary banking and insurance programs that can provide your association with significant financial value and better coverage to mitigate risk

FirstService Residential clients can take advantage of reserve account interest rates that are 3x the national average*
We have helped a client increase their reserve interest from $28,000 to $176,000 – a $59 per unit per month revenue gain

Proprietary technology products, including FirstService Residential Connect and our Meeting Management System (MMS)
Best-in-class associate training and education programs for associates and board members
Arizona is home to several bustling cities with numerous attractions and activities, and Tucson is no exception. Tucson offers a wide array of entertainment, shopping, and outdoor destinations, such as Saguaro National Park, Old Tucson, Sabino Canyon, Mount Lemmon, and the University of Arizona and its iconic "A Mountain". The area attracts a wide demographic ranging from families to snowbirds and college students.
The FirstService Residential office in Tucson serves not only the Tucson area, but also surrounding cities and areas including, Oro Valley, Marana, Tucson, Vail, Sahuarita, and Green Valley. The office is located near Arizona State Route 77 and La Cholla Boulevard in Tucson. Our hospitality-minded and full-service property management services extend to our outstanding manager retention rate and excellent service. Homeowners in Tucson and in surrounding areas look to FirstService Residential for their property management services in Arizona.
7616 N. La Cholla Boulevard Tucson, AZ 85741
Fax: 520.219.4711
Nearby Locations