Navigating HOA On-Site Parking Policies: Best Practices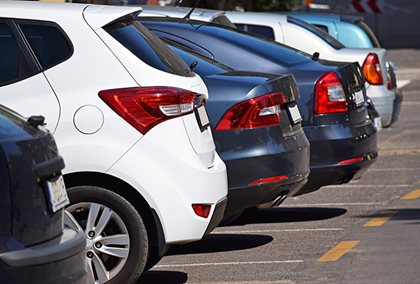 Because on-site parking draws out strong opinions from both residents and board members, it's imperative that associations be educated about on-site parking and understand what they can and
cannot
do, especially in regard to resident demands. With such a broad stretch of opinions, how do you approach on-street parking policy as an HOA member? We've pulled together some best practices that you can implement in your association:
Know Your State and Local Parking Laws
Knowledge is vital when it comes to dealing with parking disputes or violations in your community. States have different ways of handling HOA parking regulations and policies, so it's important that your board knows Arizona's particular laws, especially concerning public street parking vs. private street parking.
Review Jurisdiction on Public Roads in Your Community
Even if a clear violation has occurred, your HOA cannot supersede local or state laws regarding public roads. Even if a public road runs through your community, your HOA may not be able to impose fines or tow away vehicles that are illegally parked on it.
Review and Communicate HOA Parking Policy
Take another look at how parking policy is spelled out in your governing documents. If violations are not spelled out clearly, your community may not adhere to the policy. Ensure that your policy includes specific association rules for important topics like handicap spots, loading zones and guest parking. Lastly, you will want to communicate your parking policy via email and posted bulletins to ensure homeowners and residents are aware of the existing or updated policy.
Work With An Experienced Community Management Company
To ensure your parking policy is relevant and addresses the concerns of the board and residents, partner with an experienced community management company with local expertise. They will be able to help you craft, enforce and communicate a parking policy that meets your community's specific needs.
An experienced community management company can help you craft a parking policy that utilizes best practices and helps maintain a safe environment for residents. To see how,
contact FirstService Residential
, Arizona's leader in community association management.