FirstBite - February 2023
Volume 1, Issue 2
Wednesday February 01, 2023

First, Service…Then Everything Else
During the Nevada Town Hall Meeting in January, we launched our FirstService…Then Everything Else initiative. This is more than a new slogan, this is an approach that dictates how we aim to do business. We want to remember that above all things, we are a service-based organization. Over the next year, we'll be rolling out information on providing great service. This includes making a good impression, empathy and understanding how clients feel, ways we can delight our customers, and making sure that we deliver service as effectively as possible. Keep this concept in mind as we move forward and stay tuned for more!

Michael Quagrello, Vice President - Community & Lifestyle

Welcome Toni Sims!
Toni Sims comes to us with more than a decade of experience in client-focused roles. She holds a bachelor's degree from UC Riverside in California. Toni also has an extensive background in the service industry. We are thrilled to welcome her as our Assistant Community Manager at Meridian Condominiums in Las Vegas.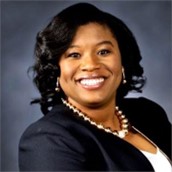 Watch Our First Town Hall Meeting of 2023
Our President, Steven Parker shared some important updates and exciting wins during our first Town Hall meeting of the new year.

Celebrating Black History Month
As February marks Black History Month, we aim to amplify the voices of our Black community. We celebrate this community's invaluable contributions to both FirstService Residential and the society in which we live. Join us in honoring this rich culture and deep-seated history. We will be sharing related content across communication channels throughout the month.

Simply Ask and Earn a Gift Card
As part of our dedication to excellent service, we've improved the Simply Ask program. Each time you're mentioned by name in a 5-Star Google review, you'll receive a $25 Amazon gift card.
Happy Anniversary!
Below are more associates who celebrated an employment milestone in the month of January. Happy Anniversary to all!
Thank you for your dedication to FirstService Residential.​​​​​​​​
Referral Bonus Program

HR 2 Go!
The next stop on HR Director Rafael Siguenza's HR2Go site tour is Panorama Towers in Las Vegas, NV. Watch the video below to hear from one of our longest-tenured associates at this property, and learn why she loves working at FirstService Residential.

Have news you'd like to share? Send it to our communications manager acamea.deadwiler@fsresidential.com