Full-Service Master-Planned HOA Management Tailored for Sun City Lincoln Hills
Read below to see success stories, content articles and additional industry resources tailored for your association.
For nearly 40 years, FirstService Residential has served many of California's premier master-planned communities with a blend of specialized knowledge and industry expertise. We believe an effective association management company approaches each client with one goal in mind: to deliver unique solutions that improve property values and enhance the resident experience.

We appreciate learning more about the great opportunities you have at Sun City Lincoln Hills. We have compiled some helpful resources to address your needs and continued success.
Success Stories:
Resort-Style Active Adult HOA Uses Strategic Capital Improvements and Staff Initiatives to Elevate the Resident Experience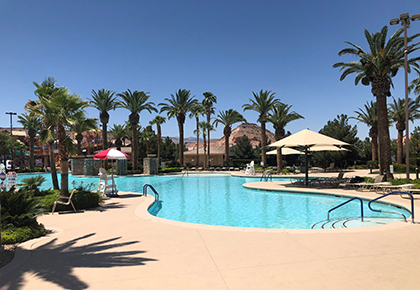 "FirstService Residential is unique in that it leverages the resources and strengths of its many properties by developing a system of best practices that can be applied to similar associations. These best practices, a strong network of support services and the continual education and training of their general managers and on-site associates have allowed Trilogy La Quinta to thrive."

—Gary Turner, Board Member of Trilogy La Quinta
An Active Adult Community Saves $400,000+ by Tackling 3 Sustainability Projects
"FirstService Residential has provided us with really quality staff that has looked out for the best interest of Solera. Dave [Rosequist], our facilities manager, was so proactive. More than saving us over $400,000, he made recommendations knowing that the refrigerant laws were changing."

—Board President of Solera at Anthem
We hope you have found these resources helpful. Please feel free to reach out to me with any questions you may have. I look forward to speaking with you soon and building our relationship further. Your home is our pride.
Warm Regards,

Heather Peters
916.527.6153
heather.peters@fsresidential.com
Best Practices, Handpicked for You: