FirstService Residential's associates have a depth of local market knowledge and breadth of industry experience that enables them to deliver unrivaled services to clients throughout North and South Orange County. Our portfolio of managed communities includes master-planned communities, single-family and condominium homes and mid- and high-rise buildings alike. With corporate headquarters located in Irvine, we understand the unique dynamics of this market – and leverage that knowledge for expertly managed communities.
Our clients enjoy these HOA property management services:
The industry's most advanced and accurate accounting tools

Carefully designed programs to meet your specific situation

Increased savings that expand reserves and fund improvements

Introduction of exciting association and resident services at no additional cost

Lower rates for utilities, cable, and other costly requirements

Uniquely qualified accounting, service, and management staff

Improved terms with current and new vendors

Proprietary property management software, FirstService Residential Connect™
Talk to us.
Phone: 949.448.6000
Address: 15241 Laguna Canyon Road
Irvine, CA 92618
Get to know our leadership.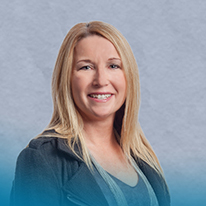 AMY MATHIESON
Executive Vice President, Community Management Southern Region
Email: amy.mathieson@fsresidential.com

Serving as the Executive Vice President of Community Management, Amy brings over 20 years of Human Resources, Business Operations and leadership experience to the FirstService Residential California team. Amy serves as a valued advisor and strategic partner to the Executive Team and has been a substantial resource in the growth and success of FirstService Residential. Amy's authentic and direct approach to community management creates a proactive environment that balances the organizational needs of the company.

Amy previously held leadership roles at The Mentor Network and Toys"R"Us where she had the opportunity to support field, logistics, multiple states and multiple locations. In her most recent position at the Adecco Staffing Group, Amy oversaw the Employee Relations Team, serving more than 90,000 temporary staff associates. Her time at Adecco also gave her the opportunity to participate on a Global Transformation Team based in Switzerland where she oversaw the implementation of HR practices and policies across 60 countries.


KEVIN HOLLOWAY
Senior Vice President, Orange County
Email: kevin.holloway@fsresidential.com

As Senior Vice President for Orange County, Kevin Holloway is responsible for business growth and talent development across the market. Kevin leads his team through all decisions with a focus on improving upon the market's consistent growth, while developing leaders and helping them succeed in their current roles as well as preparing them to take on more responsibilities. Additionally, he prioritizes client and associate retention. In his role, Kevin works closely with his team of direct reports, consisting of regional managers and a vice president.
Prior to joining FirstService Residential, Kevin held multiple leadership roles with the Target Corporation, including District Director for Orange County. In his role as District Director, he oversaw nine Target stores in Orange and Los Angeles counties and managed a team of more than 2,000 employees. He also played a critical role in supporting and developing leaders from within, creating developmental programs to help executives grow within their current role and prepare them for future positions.

Kevin earned an MBA from Washington State University and received a Bachelor of Science degree in Business Administration from California State University, Fresno.
We welcome the opportunity to speak with you further about how FirstService Residential can enhance your community.
Fill out the form below to request a management proposal