FirstService Residential Appoints New Director of Hospitality and Resident Experience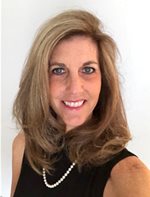 IRVINE, Calif. (December 15, 2017)
–
FirstService Residential
, North America's leading association management firm and a leader in California HOA management services, has appointed Kellie Hachten as the new director of hospitality and resident experience for FirstService Residential California. In this new role, Hachten will partner directly with high-rise and master-planned community general managers and boards to ensure the consistent delivery of an exceptional resident experience.
With more than 20 years of experience in the luxury hospitality industry, Hachten will utilize her industry knowledge to identify areas where FirstService Residential can expand its impact on resident lifestyles.
"I am very excited to welcome Kellie to the team and look forward to seeing how her hospitality mindset will serve to continue the evolution of our company's approach to service offerings and delivery," said Bob Cardoza, president of FirstService Residential, West Region. "As a veteran of the hotel industry, she'll provide an insider's perspective to enhancing the overall resident experience in terms of how we train and reinforce service excellence among our associates and the services we'll be expected to deliver to our customers."
As part of Hachten's key responsibilities at FirstService Residential, she will develop personalized training programs for resident-facing associates, monitor and ensure quality control in each community/building and be an integral part of the recruitment, hiring and onboarding process. Additionally, Hachten will help develop expanded service offerings and technologies that are designed to maximize resident convenience and increase team accountability.
Hachten began her career with Crystal Cruise Lines, where she spent 12 years in marketing, sales and leadership roles. Prior to joining FirstService Residential, she worked with established hospitality brands, like the Ritz-Carlton Company and the Hyatt Hotel Company.
About FirstService Residential
FirstService Residential is recognized as California's leading and most experienced full-service association management firm. For more than 35 years, FirstService Residential has continued to provide the best-in-class association management solutions and genuinely helpful service to its over 950 commercial and residential associations encompassing more than 235,000 homes and commercial units throughout California.
FirstService Residential is North America's largest manager of residential communities and the preferred partner of HOAs, community associations and strata corporations in the U.S. and Canada. FirstService Residential's managed communities include low-, mid- and high-rise condominiums and cooperatives; single-family homes; master-planned, lifestyle and active adult communities; and rental and commercial properties.
With an unmatched combination of deep industry experience, local market expertise and personalized attention, FirstService Residential delivers proven solutions and exceptional service that add value, enhance lifestyles and make a difference, every day, for every resident and community it manages. FirstService Residential is a subsidiary of FirstService Corporation, a North American leader in the property services sector. For more information, visit
www.fsresidential.com
.