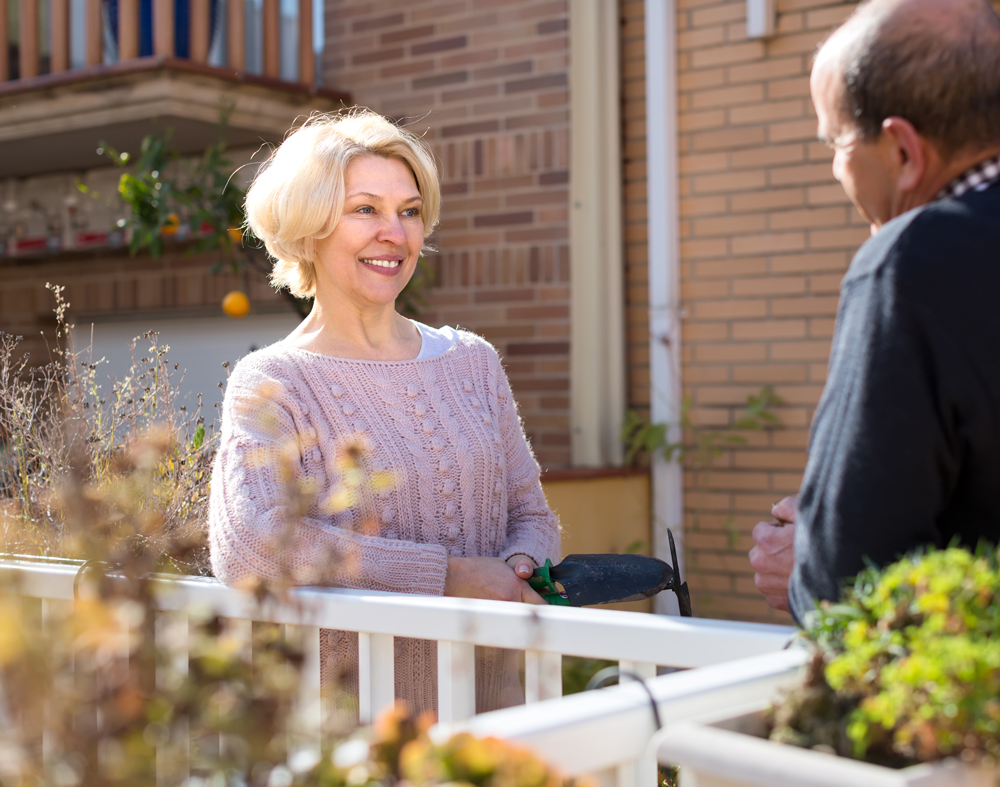 If you're new to life in a community association, your first impression of it may be the list of rules you're asked to follow. But don't forget the flip side of that coin: the extensive list of benefits you'll enjoy.
That's especially true in California. From Palm Desert to San Diego to Sacramento and San Francisco, California has been at the forefront of association living. And that means more mature, sophisticated HOAs that offer more in the ways of amenities and activities for their residents. It's a lifestyle a lot of Californians enjoy – as of 2013, the state comprised 49,720 associations, serving 4.8 million units.
All told, it's about a $10.8 billion industry in California – all focused on helping you live better. Here's how you can enjoy it to the fullest.
1. Start with the basics.
A homeowners association (or HOA) comprises you and your fellow homeowners. You became a member of the association when you bought your home. Your membership entitles you to a voice in how your community is run and managed – mostly through voting rights. At the helm of your association is the Board of Directors, which are volunteers who have been elected to their positions by owners like you. Their job is to make sure the rules are followed, collect dues and make sure that the community is well taken care of. Sometimes, your Board may choose to contract with a good community management company to assist in these duties.
2. Know the rules.
Rather than finding them restrictive, most residents discover that community rules are the bedrock of a happy neighborhood. Make sure you understand the rules before you buy – you can find them in the Governing Documents, which includes the Articles of Incorporation, Declaration, Bylaws and more. You'll also want to take a look at the Covenants, Conditions & Restrictions, also known as the CC&Rs. These documents make plain the community's policies on architecture and design, parking, quiet hours, usage of resident amenities, fee schedules, and fines for non-compliance, along with a host of other matters. Oh, and if you don't like some of the rules? Well, then...
3. Use your power to change.
Community members have rights through their voice and their vote. But if you want to make a greater impact, consider volunteering for your Board. You can expect to serve one or two years, and it's a position you must be elected to by your fellow residents. If a spot on the Board doesn't seem like it fits within your lifestyle, you can always volunteer for a special committee or project. Attend community meetings regularly to find out how you can get involved – it's the best way to make it truly feel like
your
association.
4. Keep it neighborly.
You and your neighbor may not have a lot in common. But you do share one important thing: a responsibility to maintain the lifestyle of your community. So keep this common ground in mind when you have issues with those who live around you. For starters, try resolving minor issues yourself before getting the Association involved. Noise violations or those pesky tree branches that hang over the fence into your yard are genuine annoyances, but solving them through a neighborly chat will go further in maintaining harmony than escalating it to your Board. Remember, the Board is always there for you, but handling things neighbor-to-neighbor first is always the best policy.
There you have it – a quick starter for California association living. You'll find that your HOA improves neighbor relations, builds community pride and helps you enjoy the lifestyle you've envisioned. And to learn more about best practices in community management, contact
FirstService Residential
.