5 Myths About HOA Board Decision Making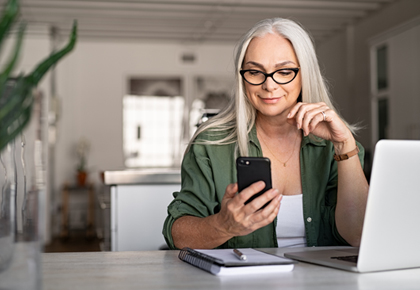 "No one on our board wants to make a decision. It feels like pulling teeth!"

"Everyone is agreeable, but I'm not sure we're making the right choices."
Sound familiar? Read on to see board decision-making tips from some of the nation's top business leaders. Whether you're in a corporate boardroom or a community clubhouse, solving for these 5 common myths can help you improve your decision-making process, align as a board and move forward with initiatives that will enhance your community for years to come.
Myth #1: "Avoid dissent or disagreements. A healthy board agrees on everything!"
If you only come away with one insight from this article, know this: Disagreeing and dissent are
100% healthy
. In fact, the most successful businesses and boards have adopted this philosophy and understand that a healthy argument may be the key to effective decision making.
According to a study cited by the American Psychological Association,
"Previous research has shown that dissent leads to a number of benefits such as increased creativity and improved problem solving"1
In fact, disagreements between board members help inspire innovation. Think of it this way, when you see an issue from a different perspective than yours (anything from deciding on a new amenity to selecting a new vendor), you may come up with a compromise or a more effective solution. On the other hand, agreeing just to be agreeable can adversely affect your association. By nodding along to key decisions without critical thinking, you may be missing critical details.
Myth #2: "He's been on the board for years and knows his stuff! Listen to him."
As mentioned before, your board
is not that different from a professional organization
. And that means you may deal with some of the same instincts and challenges that professional boards face. One of those challenges is giving the senior-most member(s) of the board the most decision-making power.
While wisdom, education and professional experience of board member(s) should certainly play into your decisions, those should not be the only factors that matter. Each of you has been elected to serve on the board, which means your input is valuable – whether you've been on the board for 3 years or 3 months.
Like the myth about disagreements, discounting alternative opinions and different areas of expertise can actually trigger poor decisions (or lead to stalemates).
According to BoardSource, the leader in nonprofit board leadership,
"While there are many elements of a strong board culture, one of the most important goals is to establish what BoardSource calls a "culture of inquiry." This means that a board fully enlists differences of opinion, unique vantage points and areas of expertise, and deep, informed questions to cultivate strong collective wisdom"2
Myth #3: "Trust your instincts no matter what. Whatever you do, don't back down."
Of course, we've all been taught to stick to our principles and avoid giving in when we think (ahem, know) we are right. But when you're dealing with a board that has different opinions, personalities and desires, there's a time and a place for compromise. Healthy disagreements are one thing – but crossing your arms and not giving in when the majority has made a decision can lead to disunity with the board.
Additionally, this disunity can carry over into how the association is perceived by the greater community. Gary Turner, board president at Trilogy at La Quinta, said,
"The board has to present a united front to the community. And while the board may not agree entirely on every single element of what we're trying to present to the community, it's important that the whole board accept and be united on the outcome."
The most successful boards respect one another and stand by the majority's decision, even when they have a contrary opinion.
Myth #4: "Stick to your to-do list. Knock out as many decisions as you can, and your board will reap the benefits."
Hold your horses. While it can be tempting to use your board meetings to knock out a list of tasks, the most effective decisions come from a more
methodical and thoughtful approach
. According to Harvard Business Review, a methodical meeting takes into consideration the problem-solving stage (for example, defining a problem or evaluating solutions) and a measurable outcome.
"In a methodical meeting, for each issue that needs to be discussed, members deliberately and explicitly choose just one problem-solving stage to complete"3
Successful boards understand that thoughtful decision making is a process. It doesn't happen overnight, and it requires a more methodical approach.
Myth #5: "Make sure decisions represent the collective opinions of the entire community."
This is a tough one. This sentiment is true in many senses, since you've been elected as a representative and you're accountable to the community for your decisions. You also have a duty to keep your community's best interest in mind for every decision that you make.
However, by taking every opinion and comment into account, you may end up stalling decisions entirely. The truth is, both professional boards and HOA boards have unique insights and context into the broader picture in which decisions are being made. With the guidance of your manager and management company, you should also have access to resources that will help you make thoughtful and informed choices that benefit your community in the short and long term.
Whether you're on the board of a Fortune 500 business or a 500-unit homeowners association, decision making isn't easy. But when you are aligned as a team and have the right intentions, you'll be on the path to smoother and more effective decisions.
When it comes to big decisions like an expensive capital improvement project or selecting a new management company, you need to be aligned as a board and unified on both challenges and solutions.
Disclaimer: This article is provided for information purposes only and does not constitute legal advice.
Bibliography
1. Garner, J. T., & Ragland, J. P. (2019). Tabling, Discussing, and Giving In: Dissent in Workgroups. Group Dynamics: Theory, Research, and Practice, 23(1), 57–74.
http://dx.doi.org/10.1037/gdn0000098
. [Accessed 11 Feb. 2020].
2. BoardSource. (n.d.). Culture and Dynamics. [online] Available at:
https://boardsource.org/fundamental-topics-of-nonprofit-board-service/culture-dynamics/
[Accessed 11 Feb. 2020].
3. Pittampalli, A. (2019). Why Groups Struggle to Solve Problems Together. [online] Harvard Business Review. Available at:
https://hbr.org/2019/11/why-groups-struggle-to-solve-problems-together
[Accessed 11 Feb. 2020].