Hours:
Sunday: Closed
Monday: 9AM-5PM
Tuesday: 9AM-5PM
Wednesday: 9AM-5PM
Thursday: 9AM-5PM
Friday: 9AM-5PM
Saturday: Closed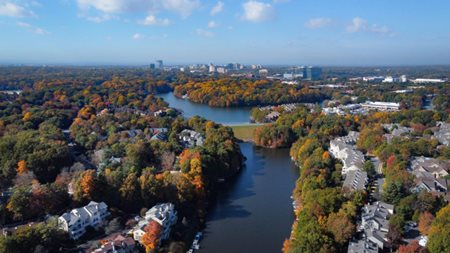 Fairfax Property Management | Property Management Companies in Northern VA
FirstService Residential, one of the leading property management companies in Fairfax, VA, provides individualized services suited for your specific property's needs. Our team of local professionals provides the highest quality property management services and are committed to enhancing the property value of every Fairfax community and the lifestyle of every resident.
Areas We Serve: Alexandria, Fredericksburg, Arlington, Williamsburg, Fairfax
From Alexandria to Williamsburg, FirstService Residential always has your community's best interests in mind.
For more than 30 years, FirstService Residential has been the leading property management company in Fairfax, VA, providing Virginia property management services and serving various other hubs throughout the state.
FirstService Residential's team of highly trained and localized Fairfax property management professionals have been proudly providing services to areas throughout the state.
Our services extend to a variety of property types including:
Interested in Property Management Services?
FirstService Residential has vast experience developing best practices and has gathered extensive industry expertise. Benefit from our knowledge and experience by using the link below.
We understand the needs of property owners, board members and residents. Each of our customers, no matter where they are located in/and individualized service from our dedicated, professional property management team. With our help, you can reach your help, you can reach your property management goals and take the stress our of managing your community so you can continue to enjoy everything Virginia has to offer.

Learn more about on of the leading property management companies in Fairfax, VA, here.
3975 Fair Ridge Drive Suite 210S Fairfax, VA 22033
Fax: (703) 591-5785
Nearby Locations