11 Qualities to Seek in Your Community Association Management Company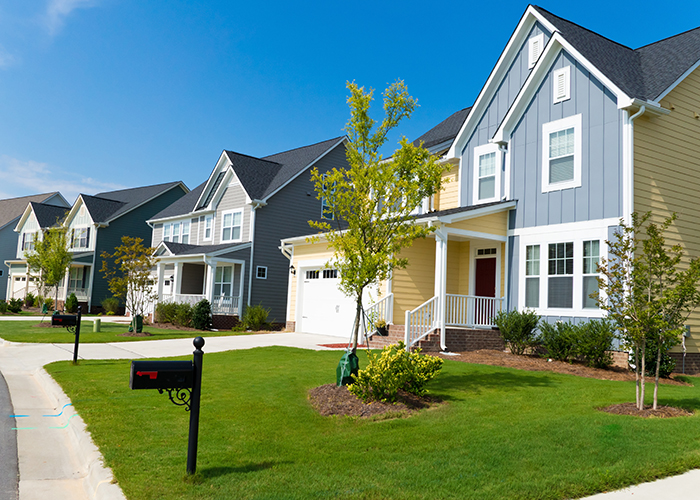 Choosing the best community association management company can be a time-consuming task. It takes research, interviews, and a lot of input from your fellow stakeholders in the community.
So how can you streamline this process? Well, while it's not good to take shortcuts, there are a few basic qualities you should seek in a company while you're vetting your candidates, and that can simplify things. We've put together a short checklist of those qualities here.
1. Great leadership
Your community association management company should be a leader, not a follower. That means defining strategies that will put your association on firm footing now and into the future. And while this is a claim that many companies will make, there's one way you can tell if they'll be able to follow through: the presence of a robust support team encompassing a broad range of expertise. Forward-thinking strategies can only come from companies with in-house experts in human resources, accounting, training, strategic planning and more.
2. Proven SOPs
SOPs, or standard operating procedures, are the hallmark of an experienced management company. Typically, they've been established and refined by virtue of a deep history in the business. Feel free to ask if your candidate firm has SOPs in place for things like preventive maintenance, contractor and vendor audits, budgeting and transparent financial reports. Anything less than a "yes" to this inquiry just won't do.
3. Demonstrated fiscal responsibility
One of your primary functions as a board member is ensuring the financial health of your association. Your community association management company should be your trusted partner in this effort. That means following stringent internal review and accounting protocols.
4. Strong partnerships
The best community association management companies have fostered solid relationships with trusted vendors over time. For the boards these companies serve, that means more than reliable service. In many cases, the relationship can be leveraged toward lower pricing for services. This is especially true of larger community association management companies that have nationwide buying power.
5. Great communication tools
The success of a board's relationship with its management company often hinges on the quality of communication. This is more than answering a phone or replying to an email – great companies will equip communities with additional tools to use for reaching out or requesting services. 24/7 call centers and online portals are great examples of how more communication avenues lead to better results.
6. An eye for detail
Ask if your candidate companies will walk your property with you. Take note of the things they pay attention to and the questions they ask. Ideally, your community association management company should be focused on getting to know your community – its specific needs, its requirements and its peculiarities – as well as you do.
7. Efficient solutions
When your community or building faces an issue, there's seldom time to delay. Seek knowledgeable companies who have the experience to respond to issues with swiftness. A company that has taken the time to understand your residents and your community will be able to act more efficiently, too.
8. Ongoing education
Education is the perfect complement to experience. Look for a management company that challenges its team members to get better. This should go beyond a mere philosophy – a commitment to enhanced service often takes shape as ongoing training programs, offered either in a classroom or online environment. When your management team is on the forefront of industry trends and developments thanks to their training, your board will reap the benefits.
9. Full transparency
There's no room for secrets in this business. Make sure your candidate firms are willing to disclose any affiliated companies that they work with. It pays to inquire about the financial controls they have in place, in addition to whether or not they are subject to Sarbanes-Oxley. Your community association management company should also provide an internal ethics hotline to its associates.

10. A willingness to be held accountable
Great community association management companies are always striving to do better. An important part of that is soliciting candid feedback from clients like you. Sometimes, this can happen informally. But you should ask your candidate firms if they have a formal mechanism, such as a survey, in place to help facilitate this. Further, look for a commitment from the company to act on the feedback you give them.
11. Skilled listening
Your community association management company is your partner, and that means hearing your concerns, thoughts, ideas, vision and – yes – your criticisms. This is the essence of the kind of healthy collaboration it takes to get the most out of the relationship.
As your search for the best community association management company continues, consider the eleven qualities you've learned about here. For more insight, or if you're currently seeking an alternative to your present management company,
learn how
FirstService Residential can best serve you.