Discover a Plan For New Board Members This New Year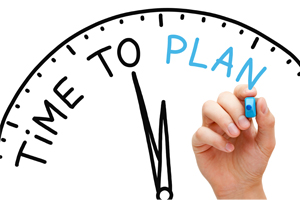 Running a community association board isn't always easy.
New board members taking over a community association need a clear transition plan. They need a "playbook" to know the expectations from the residents, detailed governing documents to know the association's rules, an overview of finances to know the budget, and so much more.
The process of turning an association over to new board members can be challenging. For example, in a business, stakeholders can apply for open positions within the company. However, in a homeowner's association, the process is not so straight-forward.
Why are members leaving our HOA board?
Empty board seats can happen for a number of reasons: a change of residences, bylaw necessity, other obligations, etc. When a board member leaves, this gives other members an opportunity to identify prospective nominees to fill the vacant seat.
How does the board fill empty seats?
Your current board should work together on finding a quality volunteer to fill the role. Before they decide to run for election, potential new board members should have solid leadership skills, overall knowledge of the core responsibilities, and awareness of the time commitments.
HOA board turnover happens. However, partnering with an experienced property management company can alleviate some of the stress so you can focus on welcoming new board members. Let's start with the five steps we recommend for a successful transition process.
Five Steps to Prepare New Board Members for The Role
1. Solicit help and involve members from the community. Brandon Gant has served high-rise communities in Buckhead, Midtown Atlanta and Sandy Springs in his 10 years working in property management. "Getting people interested requires a passion project. Usually, they seek out involvement when there's something in which they are personally interested," he explained. Grassroots efforts to find candidates in the neighborhood will always pay off in the long run.

2. Run a campaign that is consistent with your HOA's bylaws. Creating campaigns and having a transparent election process is imperative to build trust and rapport in your community. For guidance on creating an election committee, and to ensure that your procedures are compliant with association bylaws, consult with your Texas HOA management company.

3. Gratitude, put simply, is a great attitude. Teamwork is often the key to successful professional relationships. Show gratitude to those who helped you learn and grow. Help train incoming HOA or COA members by showing appreciation to all stakeholders and managers. Introduce them to key players. This will help ensure a seamless transition for your community and help them start off the new year on the right foot.

4. Set clear expectations and define all responsibilities. Keeping track of all the little details can become time-consuming and challenging on many levels. It is important incoming members understand the level of commitment involved. "Make sure that people understand their roles and responsibilities. We provide board workshops that cover their fiduciary responsibilities, how they can be more effective, legal responsibilities – how transparent they should be," said Gant.

5. Provide training, tools, and tips to incoming members.  Learning about the responsibilities associated with board positions can be time consuming. There are a lot of details to cover and information to verify. Make sure you provide a list of training opportunities, necessary documents and paperwork, and contact information to incoming members. "It's dangerous not to provide committee members and other volunteers with the information they need, and that includes board members," Gant explained.